Best Meal I Ever Had: Philadelphia's The Victor Café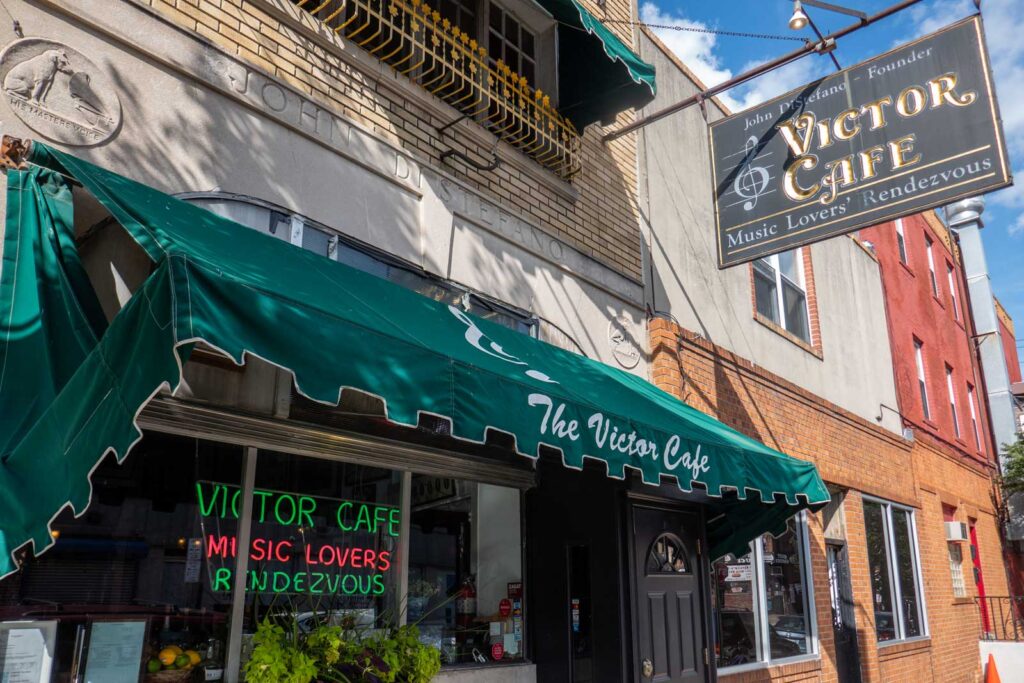 In order to not disappoint, I would not describe what is to follow as "the best meal I ever had," but it certainly ranks up there. I can't honestly even tell you what I think the best meal I ever had was. That's a really hard pick. I mean, is it my wife's rendition of chicken parmesan? That is certainly up there, she makes it for me despite not liking it at all herself.1 Is it my mother's/Abuela's homemade tamales? Not a lot of people can say they get honest to God homemade tamales on the reg. Is it the 8 oz filet from the Capital Grille topped with jumbo shrimp and served with lobster mac n cheese and broccoli rabe? During my brief stop in the world of Biglaw, that was a pretty standard lunch, and while it was very good, it wasn't some unique meal experience.
All of those things are really good and are readily available to me. However, for the purposes of this exercise, I am gonna tell you about a little restaurant in South Philadelphia where I not only shared a delicious meal with my lovely wife, but encountered a unique dining experience.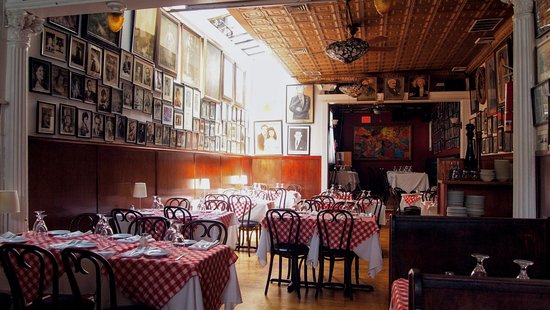 I thought it would be pretty on brand for me to discuss The Victor Café because it was originally a gramophone and record shop when Italian immigrant, John DiStefano, opened it in 1918. According to the history page of their website,
"Here, friends and neighbors came and enjoyed an espresso and spumoni while they listened to newly recorded operatic arias, symphonies and popular music of the day. DiStefano's Victor dealership became a meeting place not only for the musically inclined but also a nexus for companionship and advice."
The page also goes onto detail how DiStefano struck up a relationship with the RCA Victor company, then known as the Victor Talking Machine Company, headquartered in Camden, NJ. Pretty wild stuff. Fans of Saturday Spins or music history in general may have spotted a mini ceramic "Nipper" overlooking my turntable setup; well, at The Victor Café, there is a larger-than-life-sized replica of the quizzical fox terrier that overlooks the dining area. As someone who has not one, but two, Jack Russell Terriers, I was perfectly comfortable with an inanimate version of their distant cousin staring at me while I ate. I have been searching far and wide for one of these larger Nippers to add to my collection. I hope to stumble upon one at a flea market one day. The market for various versions of these little dudes is robust.
In an about face, that I suppose isn't all that strange, DiStefano acquired a liquor license after Prohibition was repealed and converted the gramophone shop into what it is today, The Victor Café: A Music Lovers' Rendezvous. My kind of establishment. Nowadays, when one goes to dine at the Victor Café, the atmosphere is bolstered by the wait staff, who sing opera pieces for the patrons every twenty minutes or so. I think most, if not all, of the staff are performers or students who are in between singing engagements or are in school. The website describes this tradition as something that began with patrons before a member of the wait staff, an opera student, in the late 70s began singing to dining patrons.
During the weird Covid era we are currently living in, the Café has turned to mostly outdoor dining with the performances occurring from a balcony. If that isn't classic South Philadelphia…or is it Venice? You would think that all of that historical minutiae would be enough to stuff that little café in South Philly to the gills, but there is more!
In 2005, Sylvester Stallone was in the midst of a new Rocky project which would become the 2006 film Rocky Balboa. Rocky V was a complete and total pile of garbage, as we all know, so Sly was looking to produce a more effective capstone for the storied film franchise. According to the Café website, a location manager happened upon The Victor Café while looking for an Italian restaurant to be featured in the film. After a tour of the place by the man himself, The Victor Café was transformed into Adrian's for 3 1/2 weeks of filming.
I suppose, since this is a post about a meal, I should get to that. When I am faced with a succinct menu from a first-class Italian restaurant, it is often tough for me to pick what I am going to eat. For example, I love Chicken Piccata, I make it regularly, and it is one of my favorite dishes; did I try it here? Nope. I don't remember everything that was on the menu in 2014, so I am going to go with the current absence of Chicken Parmesan and relating backwards. As mentioned above, I prefer it when my wife makes it anyway.
Since I am a red-blooded 'Merican, I went with the filet mignon, of course. Nine times out of ten, when I am at a place as nice as The Victor Café, I'm gonna order the filet in whatever style it is made. In this case, cooked medium with broccoli rabe on the side. If I remember correctly, they had boiled softshell crabs in some kind of white sauce with pasta on the specials list that day, and that is what my wife ordered. You couldn't pay me to eat that. However, she thought it was very good.
I also wish I could remember what exact pieces of music were performed while we were there. Of course, they sounded beautiful, that much I can remember, I can also remember that we were there long enough for at least 3 performances. Dessert was something I hope to someday attempt to make myself. It isn't something terribly complicated to make either: limoncello sorbet served IN the hollowed out lemon. Folks, it was May, and it was hot, so this dessert went down particularly well.
Anyway, if you ever find yourself in South Philly for any reason, I urge you to check it out. There are hundreds of really great places to eat in that city, and I am really glad to have experienced this one. About a mile away is another storied Italian eatery that I hope to visit sometime, but I will have to plan to go in armed.