The Best Meal I Ever Had: Lobster Risotto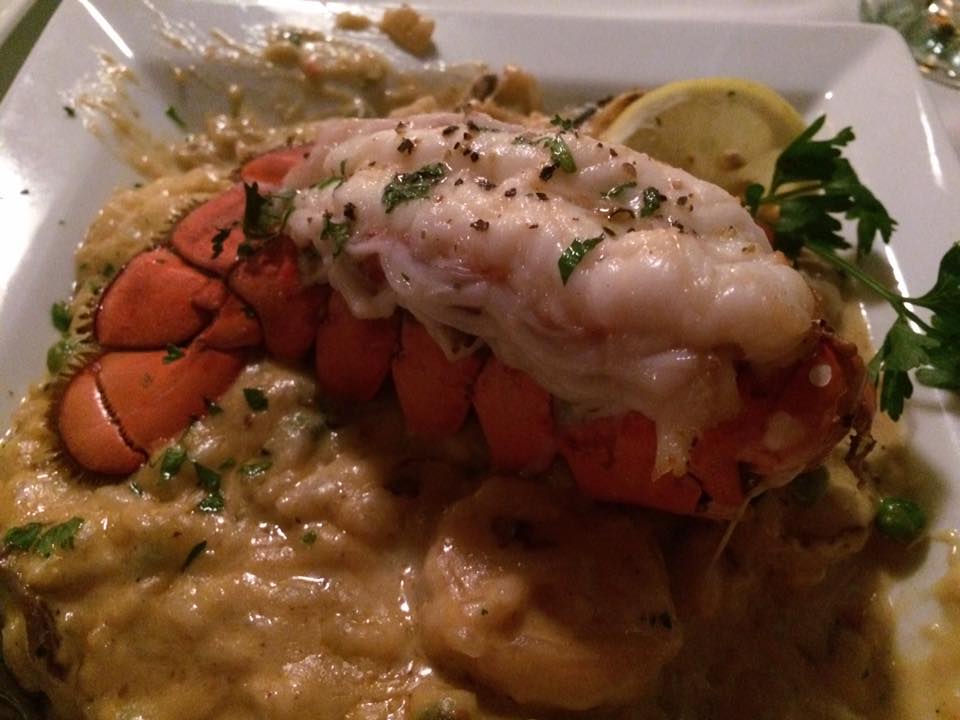 When the editors here first suggested this topic, my immediate thought was "Who the heck can remember that?" Well fortunately, we now have social media to remind us of such momentous occasions. Because the very next day it popped up in my Facebook memories: The Lobster Risotto. That brought it all flooding back.
A little background: I used to joke that my husband only let me pick our vacation spots during presidential election years. It wasn't an actual RULE, it just accidentally worked out that way. In 2008, we honeymooned in Savannah. In 2012, we went to Clearwater and Orlando. So, in 2016, I suggested St. Augustine. I wanted to tour all the historic sites and then spend a few days at the beach. We set off on a Saturday and after a very long car ride arrived exhausted at our destination. Naturally, we wanted to enjoy a nice first meal out and seafood seemed like a logical choice. We picked The Reef restaurant, right on the beach. And it did not disappoint. What could be more enjoyable? A fine meal by candlelight while overlooking the ocean. The ambience was fabulous. We enjoyed cocktails and perused the menu. My favorite meals are a combination of seafood and pasta. I like to choose items that I can't easily make at home, so the lobster risotto seemed like a good choice. Normally, when you order a dish like this, you get a big plate of pasta with a few pieces of seafood. But when they brought my dinner, I found a whole lobster tail perched on top of the risotto. It was glorious. I don't usually do this, but I immediately whipped out my phone and posted a photo on Facebook. Turned out to be my "most liked" photo in all of 2016!
I remember feeling unbelievably happy. We were relaxed. On vacation. Enjoying a spectacular meal. I was excited to see all the sites the next day and just really enjoying it.
Little did I know that my whole life was about to be turned upside down. Because we didn't know it at the time, but I developed a blood clot in my leg on that long drive. It manifested the next day when my right leg swelled up and it became painful to walk. And that's what I remember the most from that vacation: the pain and frustration. My husband was a really active guy. His idea of the perfect vacation was either braving a class 5 rapid in his canoe or strapping 50 pounds on his back and hiking through the woods for 6 hours. I could feel his anger and resentment growing that not only was he blowing a bunch of money on a vacation that didn't appeal to him, but he was stuck with a handicapped wife who couldn't even enjoy a walk on the beach. It would be our last vacation together.
After we returned home, I went to the doctor. There would be many office visits and a trip to the ER. It would be a year and a half before I could walk without pain. My husband left me the following December and we divorced in 2018. I had to sell my home and move. It just seemed as if my life was one disaster after another. I'm sure all of this contributed to my contracting pneumonia and almost dying this year.
What I wouldn't give to go back to that restaurant on the ocean and relive that night. To truly savor that one perfect meal and feel for one last night that I didn't have a care in the world.