Saturday Spins: The Beatles Rubber Soul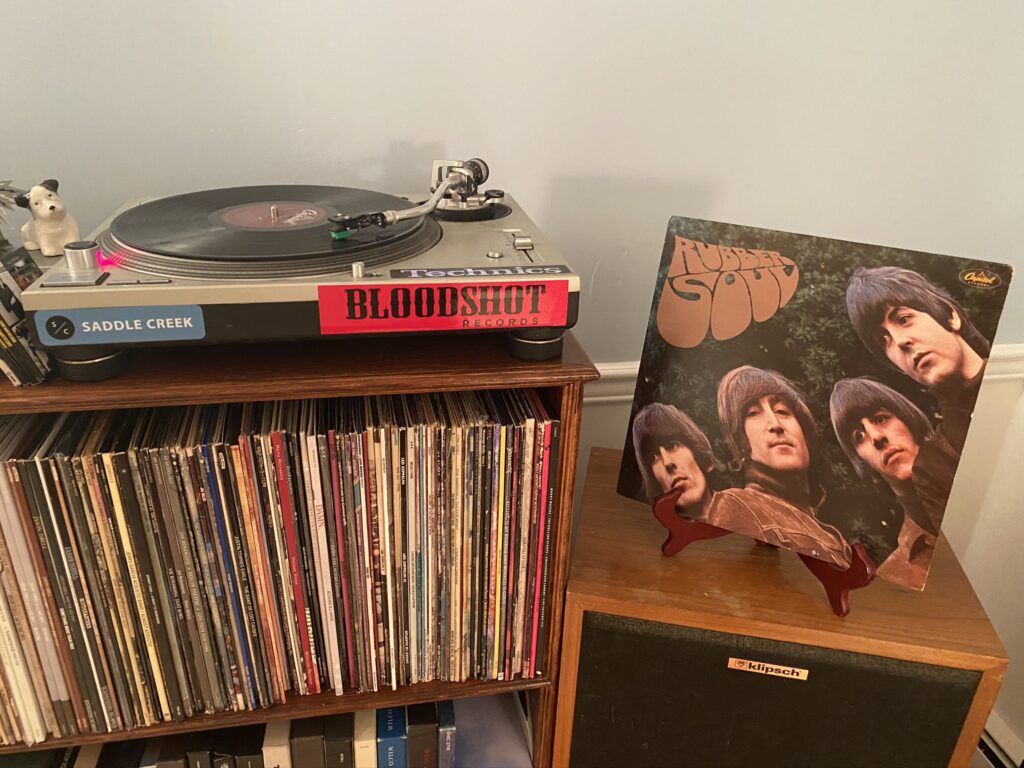 Emerging from the Holler, we hit the rewind button to one of the most underrated albums by the Fab Four. As you all know, I am a bit of an amateur Dylanologist, so when it comes to The Beatles and The Rolling Stones, I have less lore. However, like 99.9% of the world, I enjoy the Fab Four's music.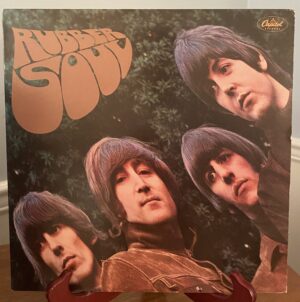 The Beatles
Rubber Soul
1965
Commentary
If you're a diehard fan of The Beatles, you can pull out all sorts of obscure information about them and their music. Rubber Soul is interesting because Capitol Records had a policy regarding albums cut by the Fab Four which monkeyed with the tracks on the album. In 1965, when this was released, you would drop the needled on side 1 of this album and "Drive My Car" would come blaring through your speakers. However, Capitol was on a folk kick because Dylan was at the height of his powers as a musician.1 So, in Canada and America, you were greeted with "I've Just Seen a Face." Still a pretty good song.
The tracking shenanigans don't stop there. A total of four songs were removed by Capitol for the North American release, "Drive My Car," "Nowhere Man,2" "What Goes On," and "If I Needed Someone." Instead, these four songs were put on 1966's release, Yesterday and Today.3 Capitol ended up borrowing two songs from Help!, "I've Just Seen a Face" and "It's Only Love," to fill out the North American Release.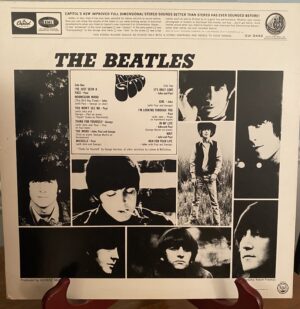 We are working with the North American release this week, because I am either too cheap, lazy, or forgetful in my quest to add the other, more widespread, release. Rubber Soul is my wife's favorite Beatles LP, she always remembers listening to it on cassette!4
In any event, I know I placed the "underrated" moniker on this album, but that is through the lens of a casual fan of the Beatles, not a fanatic. If you do some internet sleuthing, you will find countless original reviews and retrospectives that would seem to suggest that it is more of a properly rated landmark LP. Music is fairly subjective, so formulate your own opinions I suppose.
Tracks By Track
1. I've Just Seen a Face
A lot of the songs on this album are folksy in nature, while still remaining true to the pop and rock foundation that The Beatles are known for. This one is a track written by Paul and is upbeat and catchy; it harkens back to their time as a skiffle band, The Quarrymen.
2. Norwegian Wood (This Bird Has Flown)
When I alluded to the Fab Four attempting to emulate or even pay homage to Dylan, this is a song that really shows that. A dark humor track with a melodic acoustic arrangement. There is even some sitar in there! It's a vague story about a dude who just decides to burn down his lover's home.
3. You Won't See Me
A couple of folksy songs and then an attempt at soul. Classic Beatles amirite?!
[youtube https://www.youtube.com/watch?v=OsjTO0yZQjk]
4. Think For Yourself
Everyone has a favorite Beatle, if you ever encounter someone that says they don't, they are either lying or have never listened to the band. My favorite Beatle is George Harrison. This song was one of two he solely wrote for this album, the other being "If I Needed Someone," which was axed on the North American Release. I've covered the Traveling Wilburys here before, and George was a frequent Dylan collaborator and friend. This song, again, reflects a lot of Dylan's influence lyrically.
5. The Word
Another aspect of the Dylan-Beatles relationship is the rumor that he got them hooked on the ganja in 1965, kicking off the so-called "psychedelic period" of The Beatles. There is some classic footage out there of Dylan cavorting with the Fab Four where they are clearly under the influence of something. "The Word" has some early psychedelic feel, and is all about peace and love, man.
[youtube https://www.youtube.com/watch?v=49b2hQuRQpU?start=64]
6. Michelle
My least favorite on this album. I mean, it is a good song, but the mocking French cabaret thing is just kinda boring to me.
7. It's Only Love
Side two starts off with one of Capitol's inclusions on the North American release. Originally slated to be on Help!, they took it off because it didn't fit the soundtrack aspect to go along with the film release. It does seem out of place on here because it sounds more like classic Beatles pop than any of the newer, folksier, and psychedelic stuff.
8. Girl
John Lennon was a force of nature; I think everyone can agree on that front. This song was written for his ideal girl.5. Of course, everyone thinks that the inhalations are supposed to represent smoking weed, but in reality this song mixes Greek folk melody with a little German two-step. Like "Norwegian Wood," it has a vague sex-and-relationship theme lyrically. Classic Lennon.
9. I'm Looking Through You
Probably my favorite song on the whole album. I mean, it is one to be played through, no question there, but this song just has it all for me.
[youtube https://www.youtube.com/watch?v=gH6i9JAdJrQ?start=64]
10. In My Life
One of the most beautiful songs every written. It is basically about nostalgia, yearning for a simpler time before fame and fortune. Don't sleep on the harpsichord-sounding solo either, folks.
11. Wait
Another more classic-sounding Beatles song. When ya got a formula that works, sometimes you gotta lean into it to fill out a record, I suppose. Lyrically it is a classic love song about coming home to a lover.
12. Run For Your Life
Folk music has often included shades of other genres. In the American tradition, we call it "country" or "Americana." I think in the British tradition, they see it more as a country-western thing because during the 60s they were obsessed with the American West as seen in films of that day. This song is purely a country song and was inspired by Elvis the King.
I Cant Believe They Left This Song Off in North America
[youtube https://www.youtube.com/watch?v=kfSQkZuIx84?start=64]