Sunday Morning! "In the Summer House" by Jane Bowles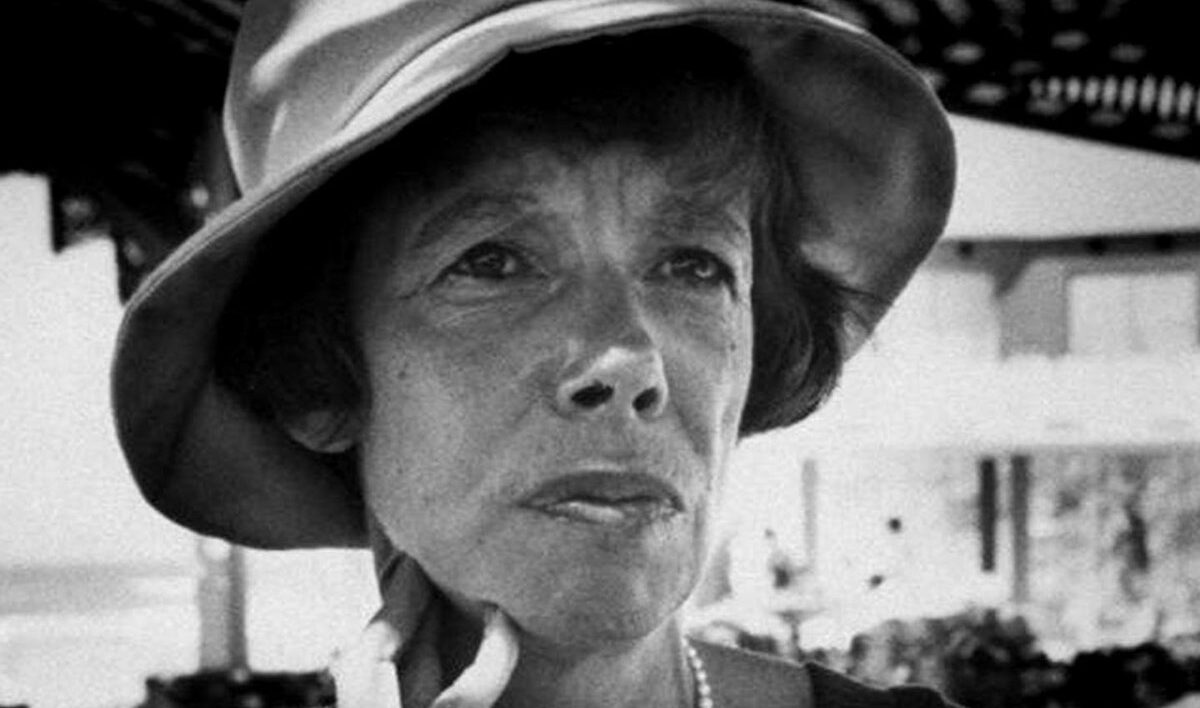 {Note: this is the fourth post in a series on Paul and Jane Bowles. See posts one, two, and three.}
George W.S. Trow once remarked that a family is ruled by its weakest member- an observation that probably applies to all sorts of human groupings. It's certainly true of the mothers and daughters in Jane Bowles's play In the Summer House, her sole theatrical effort and, like her novel Two Serious Ladies, a tale of eccentric women and the ways their eccentricities set the course for those around them who are less strong willed. Indeed, this one feels a bit like the story of Bowles herself.
The play came into a world that wasn't ready for it and maybe still isn't. It played on Broadway in 1953 to audiences that didn't understand or appreciate it and it received very mixed reviews, although Tennessee Williams notably loved the play. It was revived in 1993, again to mixed reviews and it has a strange tone that seems like it would be hard to pull off. Supposedly, the original production resorted to an onstage psychologist to explain the characters. In a sense, it's a classic power struggle play- it's no surprise that Tennessee Williams borrowed from it for Night of the Iguana– but it's one shot through with destabilizing absurdity. It's hard to imagine just who could pull off its mix of pathos and surreal humor, especially in 1953.
The story, such that it is, revolves around the dynamics between a widow, Gertrude Eastman Cuevas, and her daughter Molly, and the lodgers in their house in Southern California. The mother is constantly hectoring her absent-minded dreamer daughter, starting with the classic bit of dialogue: "You admit you relax too much?" She tells the girl that they will continue having to take on boarders simply to make ends meet, which saps her vitality, adding: "Even my own flesh and blood saps my vitality- particularly you."
Mrs. Eastman Cuevas's one ambition seems to be to marry the wealthy lodger Mr. Solares, an utter bore, who at least tries to be amiable, suggesting "Myself, I like ocean, land, mountain, all kinds of food, chop suey, chile, eel, turtle steak… Everything." Over the course of the play, she will marry him, sell the house, move to Mexico, get sick of the country quickly, and return. Meanwhile, Molly will struggle with her own ambivalence towards her mother- the woman is extremely overbearing, strange, and a bit cruel, but the daughter can't quite live without her.
The mother and daughter are paralleled by the boarders Mrs. Constable and her "unusually high spirited" daughter Vivian. "The world is ten times more exciting for me than it is for others," Vivian announces, and then proceeds to dominate everyone around her, starting with her mother. One month later and Vivian is talking about starting a Turkish style restaurant called "Restaurant Midnight" with Lionel, another amiable bore who has taken a shine to Molly. Vivian seems to be trying to push out Molly and replace her. The two girls go out gathering shells, while Mr. Solares and Mrs. Eastman Cuevas are still talking about chop suey and turtle steak. And, wouldn't you know it- Vivian goes missing. Her mother believes "she hopped off a cliff- just like a cricket," and takes to drinking full time, like Bowles herself did. Without her daughter dominating her life, Mrs. Constable is as lost as Molly is without her overbearing mother.
Indeed, one of the interesting themes of the play is how the characters who seem to be most disconnected from what's going on around them exert a strange force over others. As someone who has been accused of similar behaviors, I can see how the eccentric's aloofness, their refusal to live in the same world as everyone else, their non sequiturs and such, can seem like, and actually are, a type of power trip. Jane Bowles played up her own otherness, bragging at one point that she was a Jewish, homosexual, communist, cripple, all of which sounds like a denial of the fact that she moved in some fairly privileged circles and was, moreover, beautiful.
In turn, Jane married someone who was even more aloof and eccentric, and they married to Tangier, where many things were still permitted. She was much less happy there than he and spent more time drunk in bars. Paul Bowles was not a drinker, although he smoked quite a bit of kief. If there is a type of person that smokes hash and a type that drinks themselves into oblivion, and I think there are, each of them definitely had the right personality for it. He was the more prolific writer, and she probably led a less happy life, but there is some truth in the old cliché that a submissive holds the power in a S/M relationship. Jane Bowles seemed like one of those drunks who is triumphantly unhappy.
At any rate, Bowles was definitely unhappy with the response to her work, griping that only a handful of their goony friends liked her play and novel- a bit unappreciative considering Williams, Truman Capote, and John Ashbery were among the goons.
Nevertheless, it's a weird play. For the first production of In the Summer House, Paul Bowles composed the music; it was Philip Glass for a 1993 production, but you sort of wonder more who did the catering. Strange non-sequiturs about food abound throughout the play and the entire second act takes place in a restaurant called The Lobster Bowl, which is both entirely believable and sort of hilarious. The whole tone of the play is this way- dramatic and then not, surreal and off-kilter, funny in ways you can't quite put your finger on, the authorial intent seems to wriggle out of your grasp whenever you feel it in your palm. Tennessee Williams considered it his favorite play, but it feels more like if Tennessee Williams produced by the Coen Brothers in one of their more experimental moods. It's only a shame the brothers were not yet directing in 1953.
In fact, for the first few reads through In the Summer House, I wondered what Bowles had in mind with this play made up of weird rambling conversations in which the second act seems to derail the first act and fall apart. It was perhaps fortunate that a few unfortunate events in my own life derailed my last week because I had the chance to read it once more and it finally sunk in what a beguiling and weirdly brilliant play it is. The goons were right- it's a shame she didn't write more plays.
So, what are YOU reading, pondering, playing, creating, or eating this weekend?