Classic Horror Films: The Best From The Original Universal Monsters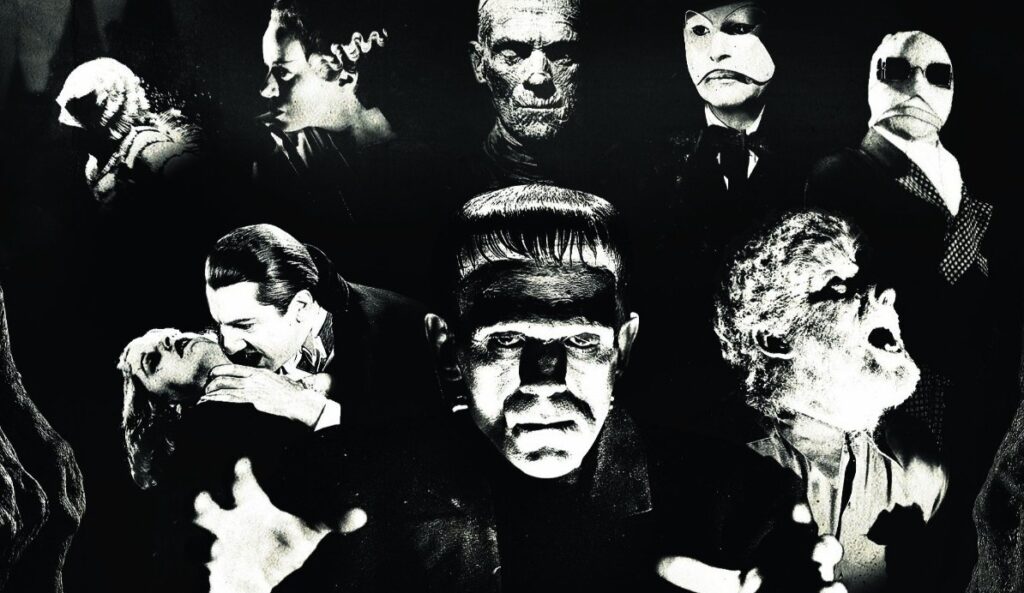 In the summer of 2017, Universal Pictures had the audacious idea to attempt a planned cinematic universe (no pun intended) of their own by bringing back and rebooting their classic Universal Monsters franchise of films. They even went ahead and prematurely hired big name actors like Tom Cruise and Johnny Depp among others, and even had a photoshoot session to hype up the coming franchise of films. It would be titled "Dark Universe" and be kicked off by a reboot of The Mummy. I for one was very excited and amp for this idea, as the Universal Monsters are next to Godzilla in movie franchises that I grew up with. They were my introduction to horror and inspirations to the fiction I write. And every single Halloween season I make sure to binge many of the films of these villainous creatures. And some of their films even popped up this past Summer when I was writing about my favorite films from each year in cinema. Unfortunately, the 2017 Mummy reboot ended up being an average non-special film in my eyes, not knowing whether it wanted to be in the spirit of the 1932 Boris Karloff classic or the 1999 action/adventure Brendan Fraser popcorn flick. Others went even further, they downright hated it – the film bombing at the U.S box office and ending the cinematic universe that Universal was hoping to launch after just one film.
Luckily however the franchise's reboot dreams saw new life when Blumhouse Studio decided to focus on making individual modern takes on these characters with no cinematic universe attached, launched earlier this year by the pretty successful (Though admittedly I personally wasn't that wowed by it) Elisabeth Moss film, The Invisible Man. Plans are for a Dracula film among others to be produced and shot in the coming years from them. I hope if anything these films introduce these characters to a younger generation and that in turn they then look back to the original films on these monsters that range between the twenties and into the forties. So with Halloween season in full gear and with some still trying to avoid COVID, or maybe needing a break from the chaotic election campaign, I figured I'd rank my top ten favorite of these films and leave them as recommendations to anyone needing some classic horror to watch in the coming weeks of this year's fright season. So, without further ado, my picks for the ten best films from the classic Universal Monsters' library…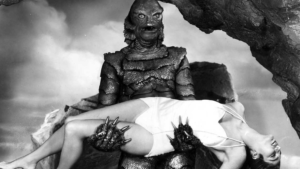 #10: The Creature From The Black Lagoon (1954)
Watching this movie almost makes one feel like this could be the precedent for the modern slasher film. An unstoppable killer that seemingly can't be killed, a group whose numbers dwindle down as the film goes along, a scream queen, that one a-hole that you can't wait to see get his but you know you'll have to wait until the film is almost over to see him get it, and the trope of minority characters seemingly being the first ones to go. Obviously the creature itself, the gill-man, isn't that horrifying compared to modern monsters, but it's almost invincible nature and the way it keeps hunting down our group of protagonists leaves you wondering how the hell they're gonna find their way out of this.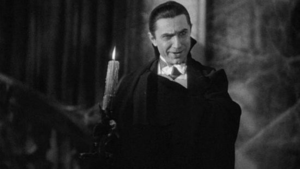 #9: Dracula (1931)
The first major horror film with sound, Dracula plays more like its Broadway predecessor than an actual feature length film. That said the performance by Bela Lugosi as the count himself is wonderful, even though it tragically typecast him for the rest of his career. I also have to give a shout-out to Dwight Frye as the villain's unwilling sidekick, a very underrated and forgotten character actor that passed away young, who shines in perhaps his best role here. Its haunting, creepy, gothic, and sets precedents for many of the vampire mythos we know and love. A perfect Halloween movie. By the way, a Spanish version exists with different actors and directing that might be worth your time as well.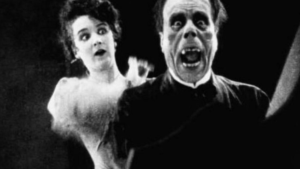 #8: The Phantom Of The Opera (1925)
The film that arguably launched this franchise, this silent era classic stars the man of a thousand faces himself, Lon Cheney. Having recently re-watched the film for the first time in ages I was taken aback how much I truly loved it. Cheney's performance is great, and the movie has genuinely creepy story beats throughout; which is something I think a lot of silent horror of the time frankly lacks as most horror then was much more slow-paced and even included melodrama at times. The movie takes turn after turn, from the Phantom's infamous reveal to a very uncomfortable scene in which he struts around in public as the character of death to the deadly traps our hero has to survive to confront him. This, in my opinion, is silent horror cinema at its finest.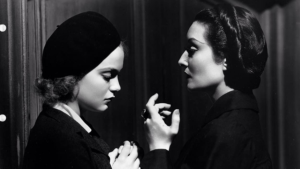 #7: Dracula's Daughter (1936)
Generally forgotten among the Universal Monsters' library, but actually my favorite vampire film, is this direct sequel to 1931's Dracula. Gloria Holden plays a very gothic version of a female vampire, and one who is fighting her own lust for blood and failing at controlling it. Coupled with this is some lighthearted comedy, banter, and even a small dash of romance between our protagonist and his assistant. The movie is told in a way that when I say it's a direct sequel to Dracula, I mean you can literally play them back to back and feel like you've watched one big movie about vampires.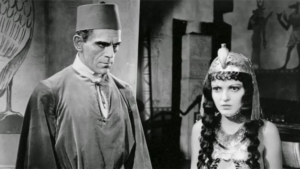 #6: The Mummy (1932)
I consider Boris Karloff one of the most underrated actors in cinema's history and if you only know him as the Frankenstein monster, I recommend watching him in less monstrous roles such as this one. This movie is basically a more theatrical re-telling of the 1931 Dracula but with a different ancient being involved and some actors from that movie even make an appearance. But personally, I enjoy this version of that story more, with Karloff's menacing Imhotep planning and scheming as our protagonists scramble to find a way to defeat him. The film contains a pretty elaborate flashback that was actually supposedly to run longer with scenes throughout history, but was eventually cut down to just the basics of what needed to be known for the plot's sake.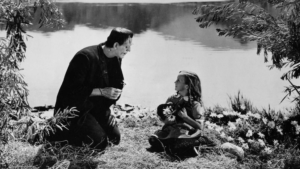 #5: Frankenstein (1931)
The film that made Boris Karloff a star, and arguably his most famous role. I think Karloff truly shines as an actor when he plays this monster, giving him depth and some human qualities such that we empathize with him even while knowing he shouldn't exist and has done horrible things. Interestingly, Karloff would go on to actually end up playing another role as another character in a future Frankenstein film after he retired playing the creature. Colin Clive, who passed away too young himself, plays the actual Doctor Frankenstein with a dangerous edge to him, and then makes us buy in when he's suddenly the victim who realizes he's made a horrible mistake. The movie stands out to this day as it has a very uncomfortable and infamous scene in which the monster accidently drowns a little girl, a scene that was cut out of the movie's re-releases for some time. It also has themes of man playing God and a climax that is among the most famous in horror cinema.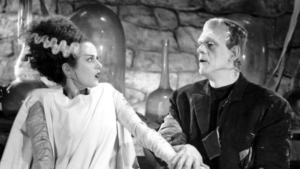 #4: The Bride Of Frankenstein (1935)
It might be a bit controversial for me to rank this one in fourth place, as this direct sequel to 1931's Frankenstein isn't just usually rated as the best film of the original Universal Monsters, but has even shown up among some prestigious lists as one of the greatest films ever made, period. Its beloved for a good reason, with Karloff giving another great performance in the monster's most humanized story arc yet, and another mad scientist is introduced to the fold in Doctor Pretorius who is played by another underrated actor in Ernest Thesiger. The movie has some campy elements, as director James Whale liked to mix comedy into his horror tales. The film also gives us the most infamous scene in the franchise when Pretorius toasts to "A new world of gods and monsters".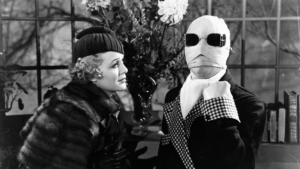 #3: The Invisible Man (1933)
Speaking of James Whale, this is without a shadow of a doubt my favorite film from the man. Claude Raines gives us a screen chewing performance (Reportedly being chastised during filming for being over the top) as the invisible man, going from a desperate scientist looking for a cure to a mad man hell bent on world domination itself. The visual effects for the time are striking, and it's unfortunate the Oscars weren't given out yet for such achievements. The film does come with some campy comedy as expected from Whale, but its unusual in that our protagonist is the villain and we're along for the ride as he goes on a self-destructive reign of terror that is doomed to end in tragedy.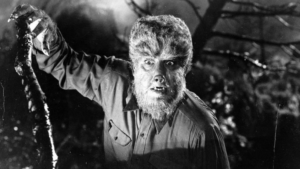 #2: The Wolf Man (1941)
Eventually the Universal Monsters franchise became the first true cinematic universe of film history as we ended up with films with monsters clashing or trying to help each other. The main arc of those films however is the painful existence of Larry Talbot, a man who has been cursed to become an immortal Werewolf. After all, "Even a man who is pure in heart and says his prayers by night, may become a wolf when the wolfbane blooms and the autumn moon is bright." Claude Raines shows up as Talbot's father and thankfully is more reserved here than the previous film mentioned. This is the first of that saga and of Talbot's slow realization of what he has become, brought to life by Lon Cheney's son himself, Lon Cheney Jr who plays the man so empathically that after this film I can't help but to always watch the rest of his saga as he meets the other monsters and tries to find a cure. I know how it'll end for him, but I always have to see his journey after this one plays.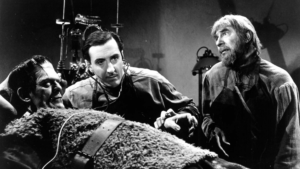 #1: Son Of Frankenstein (1939)
There's proclaiming a film as an all-time favorite of yours, and then there's movies that make your top ten out of the hundreds to thousands you may have seen in your life. This is one of those for me. The Mendez household plays this movie every Halloween night without fail, and when this film's outro hits that night, Halloween season is over for me. Continuing from where 1935's Bride Of Frankenstein left off, this movie mixes horror with a little bit of action and a dash of adventure. Characters like Frankenstein's naïve heir or the one-armed Inspector Khrog played excellently by Lionel Atwill give this movie life. There's even a role in here for the same child actor who went on to do Bambi's voice, Donnie Dunagan. But the one who shines best, is Bela Lugosi as Igor in what I and many others think is an Oscar-like underrated performance that even beats out his most famous role as Dracula. You also get Karloff's final performance as the monster that made him a star. A movie that takes everything you can expect from a Frankenstein flick and mixes it all into one final product fit for a Halloween night watch.
* * *
And thus, we come to the end of a list of films that revolutionized and set precedents for horror cinema. If you give these movies a try, remember they are but just a few of the franchise's offerings – and that includes movies not presented here in which characters from other films meet and interact with one another. I hope those who do check these out enjoy them, and I wish everyone a Happy Halloween season even in a time when it feels like we're all in the middle of a real-life horror movie we can't escape from.