After RGB: Fear the Future?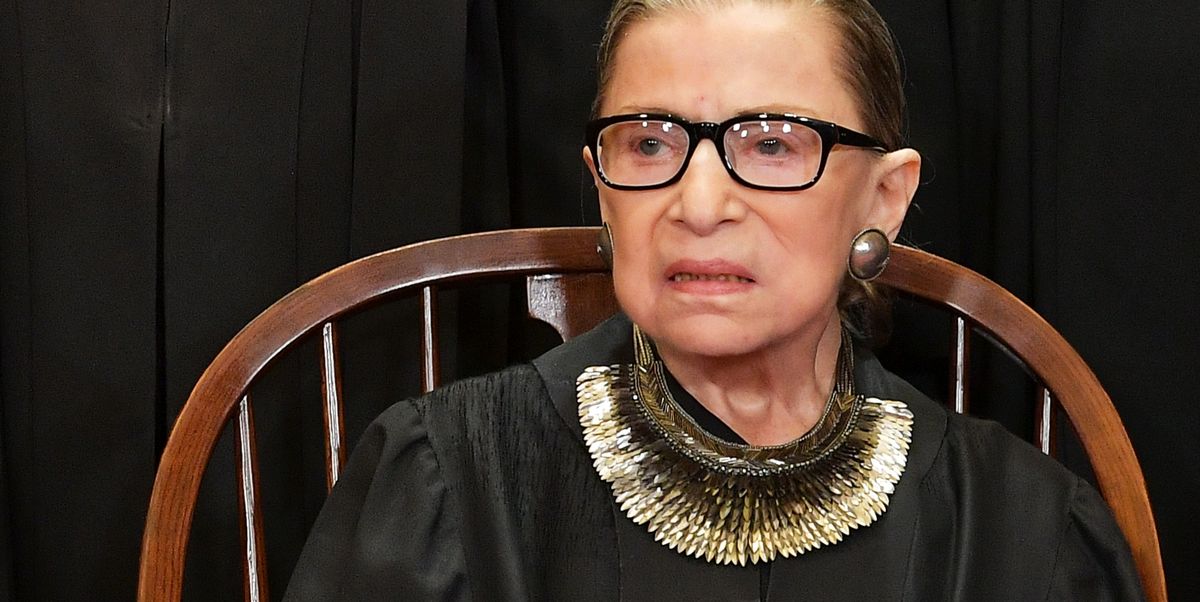 If you thought 2020 couldn't get any worse, it just did.
Ruth Bader Ginsburg, the longtime Supreme Court justice passed away Friday evening at the age of 87 due to complications from pancreatic cancer. While we mourn the passing of a great legal mind and trendsetter for women's rights, we also have to steel ourselves for the coming political maelstrom. It will be epic.
Senate Majority Leader Mitch McConnell says he plans for the Senate to vote on Ginsburg's replacement which President Trump should name in a few days. This goes against the late justice's dying wish that no replacement be chosen until after a new president is sworn into office next year.
McConnell blocked the nomination of Merritt Garland after the death of Antonin Scalia in 2016 stating that it was unfair to choose a new justice during an election year. Now that there is a chance for the conservatives to hold the majority in the Court, the Senator has had a change of heart.
The next few weeks are going to be uglier than anyone has witnessed in a long time. This choice will be for all the marbles. If President Trump gets to choose a nominee and the Senate confirms, the conservatives will hold the balance of the Supreme Court 6-3. Issues like abortion and the Affordable Care Act hang in the balance. This means conservatives will do what they can to ram the nomination through the Senate. If that does happen and Vice President Biden wins, expect Democrats to start looking again at expanding the Court (aka: packing the court).
There are a few wildcards in this upcoming battle. The first is the Senate itself. Alaskan Republican Senator Lisa Murkowski said in an interview with Alaska Public Radio mere hours before Ginsburg's death was announced that she would not vote to confirm a nominee so close to a Presidential election. Are there other Republicans that want to refrain from voting for a nominee right now?
The other wildcard is the election itself. Today is the first day that people can start voting in many states. Will this development propel more people to vote for either candidate? How would this affect the outcome of the Senate? Would an early confirmation push the Senate towards a Democratic majority?
All this remains to be seen, but I can tell you what will happen over the next few weeks. America in 2020 is already a very divided nation. We don't like the other person who happens to have a different political outlook. Actually, people don't simply not like them, we hate them. Now, with both sides believing everything is on the line, things are going to get incredibly ugly. Conservatives dream of being able to ban abortion. Liberals fear the loss of marriage rights for same-sex couples. Both sides will see this as a zero-sum game and will do what they think needs to be done, civility be damned.
Antonin Scalia and Ginsburg were actually good friends even though they were on opposite sides of many an issue. In her chambers, there is a picture of the two justices riding an elephant in India. An advocate for women's rights, she quipped the only reason she sat behind Scalia was to distribute the weight.
Even when the two would disagree on cases which they did frequently, they cared for one another. "I love him," Ginsburg once said, "but sometimes I'd like to strangle him."
The Court is one of the last places in Washington where people who may disagree on issues, still respect and care for each other. That sense of seeing someone you disagree with as a person, of not simply reaching across the isle, but embracing across the ideological dividing line is something that is disappearing in American life. Our nation would do well to look at Scalia and Ginsburg's relationship and seek to emulate it.
But we won't. We will continue to fight one another, doing whatever we can to win.
I've worried about the future of this nation for months. As I sit here in my office, I no longer worry about the future. Now, I fear it.