Ranking the Batmen
Ranking actors in different productions is hard. Does it count if the script stinks or does an actor get extra credit for doing it well? If an actor is a perfect fit for their own production but not for the character generally, does that count? And, of course, it's all subjective.
Be that as it may, I have decided to try to tackle the question of "Which actor is the best Batman?" I judge them primarily on the Batman they played and how well they played it, but give extra credit to those cases where the actor demonstrated a feel for the character so that they could play Batman from more than one angle. I tried not to put too much weight into how much I liked the show or movie itself, though the two can be hard to separate. Especially when an actor is one of the reasons why a production is bad or good.
I also made a decision not to include voice actors, since the part they play is so removed from visual performers. Besides, it's no fun if everybody knows the answer is Kevin Conroy before we get started.
Without further ado…
#9
George Clooney – Batman & Robin (1997)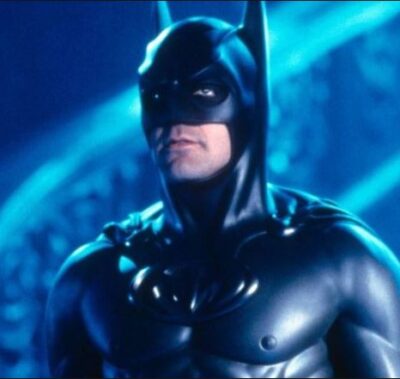 It's hard to separate "the worst Batman actor" from "acted in the Worst Batman movie ever made" but even trying to keep that in mind, Clooney wins the prize for the Worst Batman. Which is unfortunate because he comes closer to having what I see as "the look" as any other actor since the Eisenhower Administration. Even as Bruce Wayne, a role he should have fit like a glove, he managed to just stay in the George Clooney persona rather than Bruce Wayne. The difference, basically, being a playboy and seeing a cold calculated veneer of playboy that we as the audience can see through because we know The Secret. He didn't even change his haircut from the character he played on ER. He was playing Batman-as-George-Clooney instead of the other way around. His character in Men Who Stare At Goats had a more interesting Batman affectation than his Batman did.
#8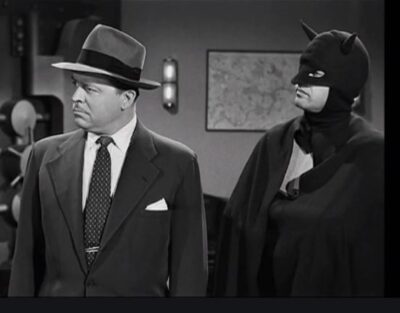 Robert Lowery – Batman and Robin (1949)
As with Clooney, it's hard to separate the actor from the production, but here again the production is not good, and neither is Lowery's Batman. The most obvious comparison is to Lewis Wilson, who played the character in the original serial six years earlier. The comparison is unfavorable to Lowery who just seems bored.
#7
Adam West – Batman (1966)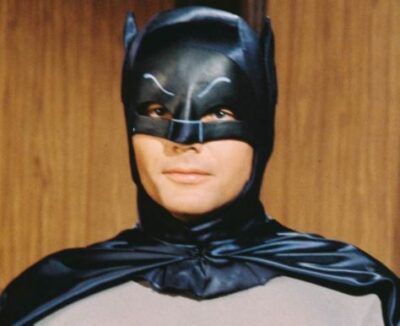 The iconic 1966 Batman has its place I mean not to disparage it. Nor do I especially mean to disparage Adam West himself. But as an actor he was stiff. This worked when juxtaposed with the rogue's gallery (many of which did an outstanding job) but in any scene that they weren't in, there was little life in his portrayal. The serials weren't exactly grimdark or dramatic, but Lowrey and Wilson managed to make it work. The show was very successful and enjoyable and that would have been hard to accomplish if he was bad, but he was nonetheless at or below replacement-level for the Batman he played, and not demonstrably a good fit for any other versions of the character.
#6
Christian Bale – Batman Begins (2005), The Dark Knight (2008), Dark Knight Rises (2012)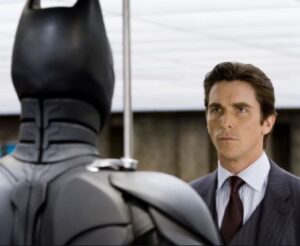 Bale's performance is saved by his Bruce Wayne because his Batman had some serious problems. Well, one serious problem: That voice. When deciding whether to place him below or above Adam West, it was mainly weighing his voice against his Bruce Wayne. Bruce Wayne won. The party where he told everyone to leave, the restaurant where he bought the diner, his endorsement of Harvey Dent, he carried the obnoxious semi-vapid millionaire persona perfectly. When I think of what Clooney's playboy persona lacked, Bale's had. And when he was Batman without the mask (in the dungeon, before he took on the costume), he was noticeably different. Between the two, you could see the yin and the yang. All of this sounds like a glowing review, but it's mostly an explanation for why I am willing to overlook the fact that when he was Batman doing a Batman voice, it approached cringeworthy.
#5
Michael Keaton – Batman (1989), Batman Returns (1992)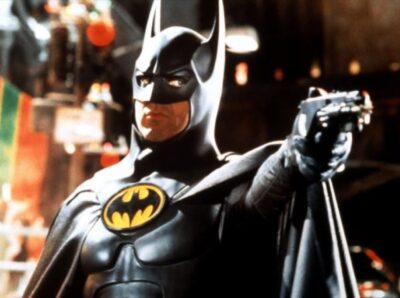 Keaton's tenure as Batman was hindered greatly by one thing: The costume. The costume looked great! But it was so obviously not workable as a battle suit and Keaton couldn't act his way around that. To see behind him he had to move his entire torso. Unlike the poor costumes from the serial (and, to an extent, the 1966 series) this affected his performance. This was not helped by his (at least compared to the other actors) lack of physical presence. His Bruce Wayne leaned very heavy on the eccentric and less on the playboy, which was fine, and he did it quite well despite looking the part barely at all. Redefining a character that had previously been exemplified by Adam West was a big ask, but Keaton pulled it off. It's a pity about the costume.
#4
Lewis Wilson – Batman (1943)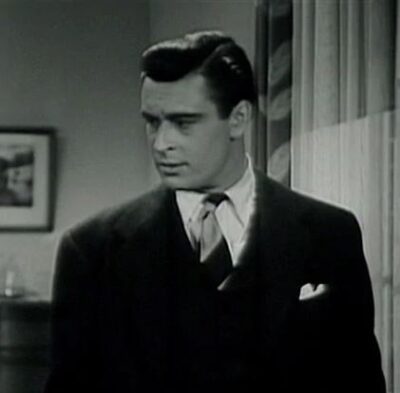 Wilson played Batman in the original Batman serial. It was very low-budget and graded as a classic. It holds up reasonably well, albeit with very cringy portrayal of its Japanese villains. That doesn't reflect on Wilson's portrayal as Batman or Bruce Wayne, though, which is quite good. His "lazy playboy Bruce Wayne" is arguably the best of the lot. His Batman is less remarkable. As is often the case, the production itself doesn't stand up very well (much like thew 1949 serial), but Wilson's portrayal stands out as nearly iconic.
#3
Val Kilmer – Batman Forever (1995)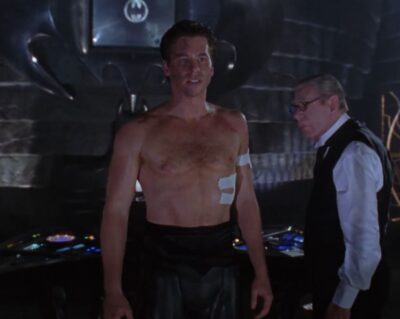 It's a very close call who the best Batman was in the movies between Kilmer and Affleck. What they both have in common is that they did not have great scripts to work with but did their share to make things work as best they could. Kilmer's Zen Bruce Wayne was well done in measures presenting cerebral thoughtfulness and a dark mind searching for light. The script didn't really pull this off, but he did. When in public as Wayne, you could see his mind working behind his eyes. He wasn't just good as Wayne, though, he was perhaps the first actor to manage to physically embody Batman. He carried what seemed like the physical discipline of a professional athlete (which Wayne should have!) and was the first "shirtless" Batman. In Batman Returns they purposefully avoided showing Keaton without his shirt on in a scene that would have benefited from it. They let Kilmer strut his stuff and his build is athletic (not sculpted, which makes it even better).
#2
Ben Affleck – Superman vs Batman: Dawn of Justice (2016), Justice League (2017)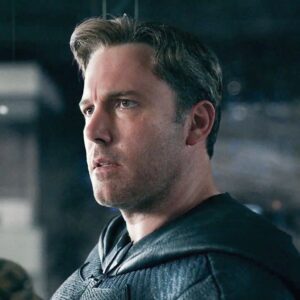 It was a close call between Affleck and Kilmer. I was skeptical when Affleck was picked, mostly on account of his age. But the script was written where he was age-appropriate, and Affleck's performance benefited from it. In his prime, he played Daredevil in an acceptable, but ultimately forgettable, performance. Affleck in his prime probably would have done about the same as Batman. But as the experienced, seen-it-all Batman working against and with the wet-behind-the-ears Clark Kent, it worked. A little too old to be too serious (Affleck's Bemused Bruce had a good expression), but still serious. Like Bale he did a "Batman voice" but unlike Bale it actually worked. Well, more or less. There's only one Kevin Conroy. He also managed to convey his thoughts at points behind the mask, which is not the easiest thing. His Batman was good, and his Bruce Wayne was better.
#1
Actor Unknown (1990's Snickers Commercial)
The best Batman actor played him in a Snickers commercial. In thirty seconds, we saw Bruce Wayne and Batman with outstanding voice differentiation. He further showed a degree of versatility and an ability to play serious and campy versions of the character. It's tragic that he never got to play the character in a more substantial way.
Snickers commercial (I'm Batman) uit de jaren 90
---
Honorable Mention:
Clark Bertram – Batman: Dead End (2003)
Bertram played Batman in Batman: Dead End, and did a capable job. Despite the comparatively low-grade costume, he looked like somebody who could go around and fight crime. His back-and-forth with the Joker was well played and he has one of the better Batman voices. The lack of anything Bruce Wayne to grade him on makes it hard to place him in the list.
Your turn to vote!
Of those listed, who is the best Batman?
Michael Keaton (27%, 11 Votes)
Christian Bale (20%, 8 Votes)
Snickers Guy (20%, 8 Votes)
Adam West (15%, 6 Votes)
Val Kilmer (12%, 5 Votes)
Ben Affleck (5%, 2 Votes)
Lewis Wilson (2%, 1 Votes)
George Clooney (0%, 0 Votes)
Robert Lowery (0%, 0 Votes)
Total Voters: 41

Loading ...