Saturday Morning Gaming: Cognizer
TV Guide Commercial - 1977
Cognizer is a game available on Steam that is intended to be played in dinky little 15-45 second chunks. While there are options to "purchase", the money is a donation. The game is available to download for free if that's what you're inclined to just check it out.
Here's the idea. There is a grid of tiles. Each tile has a color and symbol associated with it.
The rules for any given level are these:
Pick the tiles with good traits.
Avoid the tiles with bad traits.
Do it in the time limit.
And that's it.
Here, check out an easy, early level:
Okay. Picked at random, the rules are: Yellow Good. Star Bad. Let's check out the board.
And now we just have to pick all of the yellow squares that don't have a star in them. Easy peasy.
Next level! Picked at random, ooh, all of the Xes that aren't red.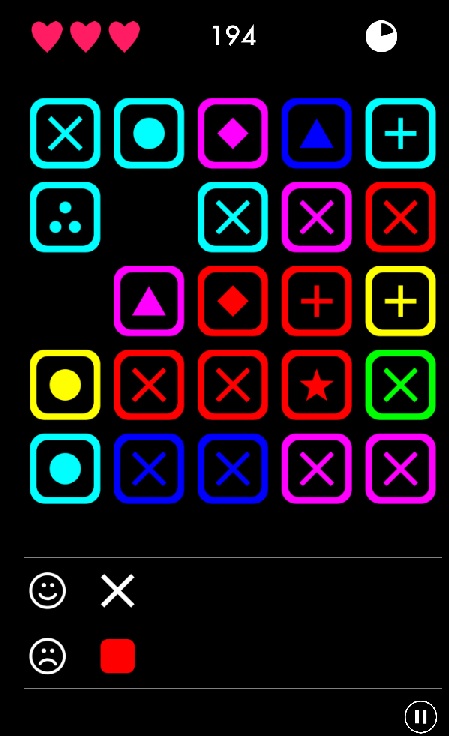 Easy peasy, right?
Well, around Level 10, stuff starts getting weird: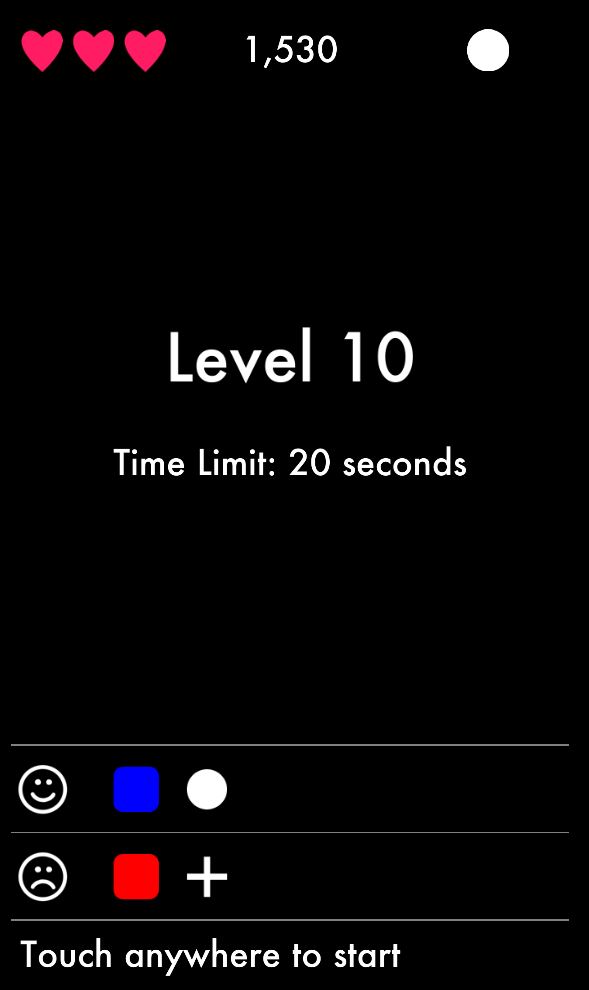 Okay. Get all of the blue tiles or the tiles that have circles in them but avoid all of the red tiles and the tiles that have crosses in them.
I hear you ask: "What if it's a blue tile with a cross? Or a red tile with a circle?" Those tiles are to be avoided. Get the green tiles with circles, get the blue tiles that have Xes, but don't touch red tiles or tiles with crosses.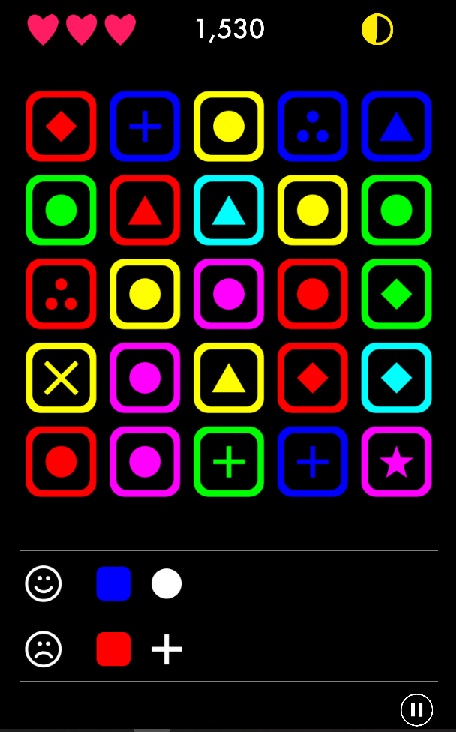 The most I've seen are 3 items on the rule line. Like, get all of the green and red boxes and three dots, but avoid all of the yellow boxes and crosses and circles. Which turns the game from a more soothing experience to a more stressful one.
(There are additional difficulty levels… Expert, for example, has you play 6-second boards. Which is nuts.)
A simple, elegant game that is perfectly measured out in less-than-a-minute chunks. And, hey, if you like it? You have the option of throwing the developer a couple of bucks.
So… what are you playing?
(Featured image is one of the Cognizer game screens.)