Sunday Morning! Two by Arthur Schnitzler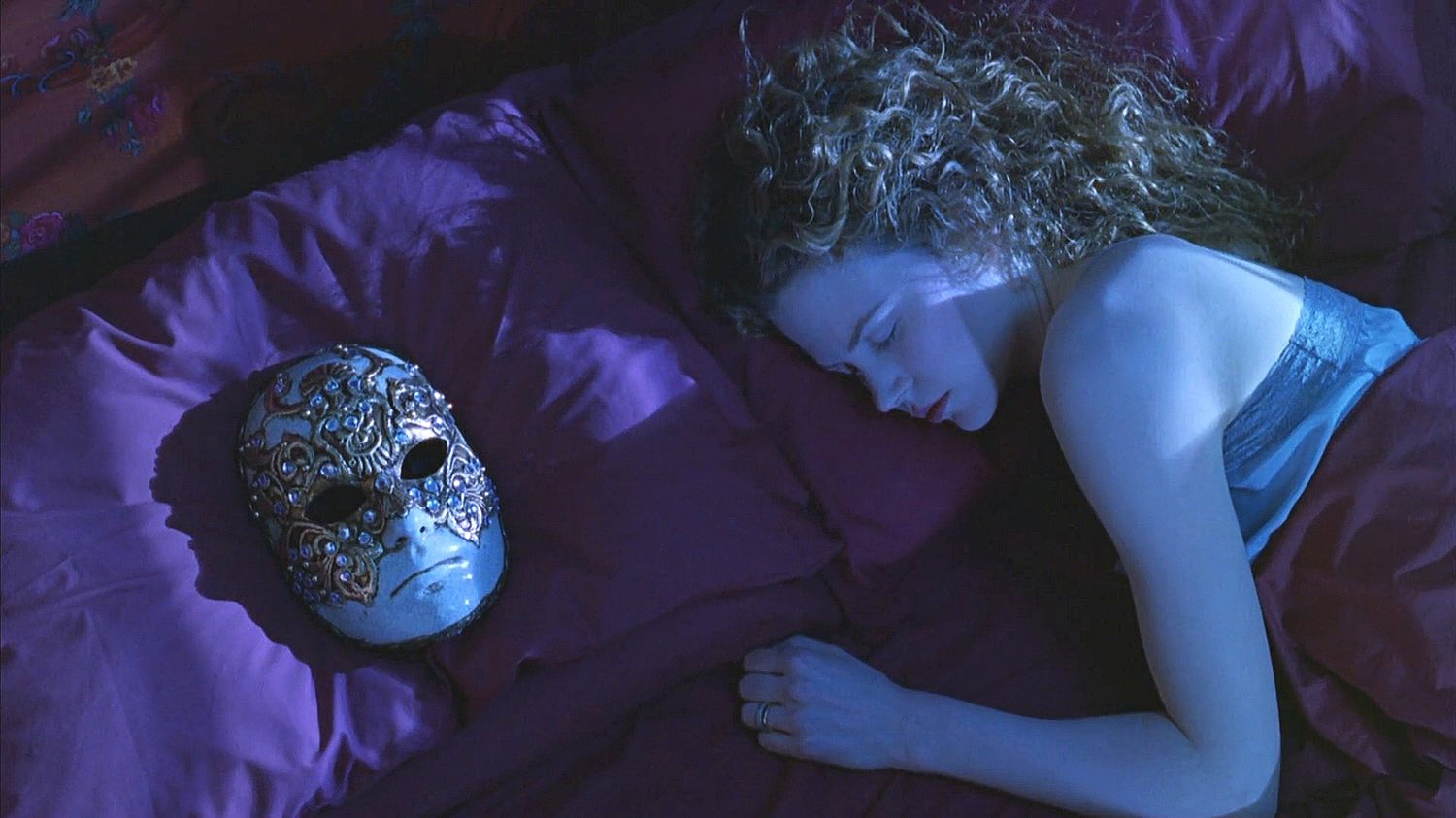 It's tempting to imagine Vienna before and between the world wars as a sort of elaborate wedding cake with a dead rat buried inside. The highest of all high cultures, refined, elegant, repressed, and with an unfathomable concentration of creative and intellectual energy: Freud, Klimt, Zweig, Musil, Scheile, Kraus, Gödel and the Vienna Circle, the logical positivists, the Jugendstil, Popper, more great composers than any city on earth; but also a tremendous amount of irrational energy and anxiety, likely stemming from the decline of the Austro-Hungarian empire, but centered in large part on the politics of Antisemitism, most successfully in the case of the Mayor Karl Leuger- at least, until his obvious successor; as George Steiner notes, it was really in Vienna "that the young Hitler concocted his inspired venom."
The situation for Austrian Jews was thus impossible: hated for not assimilating and despised the more successfully that they assimilated. Some, like the Wittgensteins, effectively renounced their faith; some, like Freud, carved out alternative paths beyond official institutions where they were stymied; others, like Theodor Herzl, dreamed of a Jewish homeland. Answers were hard to find; It is no surprise that the book one might call the greatest novel on the Holocaust before the fact, Arthur Schnitzler's Road into the Open, questions the idea that there was any road to the open for Vienna's Jews. It was published in 1908.
Schnitzler was Viennese to his core. His work often gets compared to Freudian psychology; Freud actually avoided meeting Schnitzler saying it would be like encountering his double. So, it's worth noting that many of our core ideas of psychological instability come from the Viennese bourgeoisie; Freud's sample of "human nature" is extremely narrow. Schnitzler mined the same territory, delving into the tormented inner lives of the respectable bourgeois through the monologic form, but his writing is, frankly, a lot more entertaining. I find Schnitzler closer to Stefan Zweig, who has gotten a well-deserved rediscovery in recent years.
Like Zweig, Schnitzler came from the prosperous upper bourgeoisie and seemingly had his life planned out for him: his father was a successful throat specialist and Arthur completed his own medical training at Vienna University. But, imaginative fiction and storytelling beckoned, and Schnitzler became one of a surprising number of would-be doctors who fell back on literature. It makes sense too; like Chekhov or J.G. Ballard, Schnitzler has a doctor's tendency to treat his characters as case studies. He takes apart their neuroses in a clinical manner and lays their inner landscape out on the operating table for us to see what's going on there.
And just like in the blues, what's on nearly everyone's mind is sex. Lust in Schnitzler's stories is something akin to an asteroid hurtling towards the bourgeois home; the saving grace is the writer's irony, in some sense, he sees the ridiculousness of the world he depicts, where he also lived.
Beatrice and Her Son
Lust is definitely a threat in Schnitzler's Beatrice and her Son, in the way that witches pose a threat in Medieval fairy tales. It looms in the men who find the widow Beatrice attractive, in spite of the expectation that she will remain faithful to her dead actor husband. And it looms in her teenaged son, Hugo, who may or may not have been singled out for sexual initiation by the older Baroness Fortunata at the mountain spa resort where mother and son are holidaying.
We saw this in Death in Venice: in European fiction, sexual transgression is never not a possibility while on holiday. Some of this comes, I think, from the Romantics who pioneered pleasure travel in the prior century, intending it to be a sort of spiritual quest for a type of transcendence unavailable in secular post-Revolutionary Europe. You leave home and step outside of your ordinary existence to a place where worldly boundaries are overcome. By Flaubert, this meant sexual boundaries. From the pilgrim to the sex tourist, spiritual travel was eventually made flesh.
As the story begins, Beatrice is determined to keep sex away from her son by eliciting a promise from the older baroness to not seduce him. Fortunata is mostly amused by this and Beatrice resents her intensely, but the story soon inverts itself when Beatrice finds all the men around the resort find her attractive as well. She is still young and comely, after all, and she starts to wonder:
How would this evening end if all of a sudden, through some miracle, all the rules of morality were abolished from the world, and these young people were able to follow unhindered their secret urges, of which perhaps even they were unaware? And suddenly it occurred to her that such lawless worlds did exist; that she herself had risen from just such a world, and still bore its sent in her hair.
Who's the slut now? Before you can say "Liberty University needs a new president" Beatrice has surrendered herself to Hugo's school friend Fritz, after realizing that her dead husband might not have been so faithful after all. It is seemingly a wonderful experience following her "secret urges". But sex is also deranging; Beatrice seems to have slipped out of frame and lost her place. Her thoughts go haywire and before long, she is planning her suicide. The second half of the story, in fact, makes the reader feel like we might be losing touch with reality ourselves; it's a bit mad.
I think Schnitzler is simply commenting on the madness of a decadent society- one in which it somehow makes sense for a young widow to contemplate killing herself over a moment of lust. And also the stifling incestuousness of a family order in which a mother would manage her son's sexual appointments and in which her own desires are as damaging as if she had slept with the son herself. The story slowly shifts from a sexual dream to a nightmare, but one in which the monster in the closet is the bourgeois family.
Dream Story
As one might guess from the title, Schnitzler's Dream Story takes place in a world where the bonds of society and marriage seem to be either on the verge of dissolving into a dream, or are themselves a dream from which the dreamers will soon awaken. It was the basis for Stanley Kubrick's film Eyes Wide Shut, and I think some would be surprised at how closely the film hews to the novella; both have the same oneiric quality and a tone both eerie and playful; in the film, however, the cultural capital of a faded empire is not Vienna, but New York City.
At the center of Schnitzler's story are a married couple: the physician Fridolin and his wife Albertine, who are returning home from a costume ball in which there has been plenty of drinking and flirting. Both are slightly frightened, jealous, and perhaps a little aroused by what their partner was potentially capable of doing with another. The central tension of the story comes from slightly unrealistic marital expectations: don't ever think of another, but always reveal everything you think. It's given a sharper edge in the context of bourgeois Vienna, where it was somewhat expected a husband would have a lover, while a wife wouldn't dare.
Schnitzler gleefully pulls the rug out from under this polite hypocrisy. "With self-tormenting anxiety and sordid curiosity" the couple goads each other on: Fridolin reveals he briefly followed a young girl he had seen changing on the beach while the couple was on holiday the year before; while Albertine had spotted a handsome Danish officer in the resort, for whom she would have given up her marriage and family if he had asked.
Fridolin can't handle any of this information and the night seems to conspire against his fidelity. He is called to the home of a dying patient whose daughter confesses her mad desire for him. He heads out and is confronted by a passing group of loutish young fraternity men in a way that suggests antisemitism; Kubrick had his louts confront Tom Cruise's character with homophobic taunts. In both cases, there is the sense of the secret parvenu being called out for a perceived lack of masculinity.
After being nearly seduced by a seventeen-year old prostitute, the doctor ducks into a coffee-shop where his old friend Natchtigall is playing piano. The pianist has been largely expelled from playing the better houses of the city by a bank manager, Jewish himself, who called the pianist out with an anti-Semitic slur. But he lets Fridolin know he has been playing, while blindfolded, for a secret society's meetings, orgies presumably because he has caught glimpses of naked women there.
Naturally, Fridolin is hot to attend the ball. But first, he has to get a costume, so he visits the costumier, Gibisier, late at night, and catches the man's daughter in flagrante delicto with two young men, which naturally upsets her father. There's a bit of a Benny Hill quality to all of this: the men in the story are all fairly timid and the young girls are all lascivious.
The password for the ball, incidentally: "Denmark" a strange coincidence given his wife's confession. In Kubrick's film, it was the slightly cleverer "Fidelio", Beethoven's opera on the "triumph of marital love".
The doctor gets to the orgy, which is like something out of a nineteenth century work of pornography: "what the freemason saw." And yet, there's again the distinct sense of the Jewish arriviste who can't quite assimilate, as Fridolin gets called out for punishment as an interloper. A mysterious women clad as a nun, rushes to take his punishment for him, and we presume he has escaped some terrible fate.
When he returns home from his wild night, his wife Albertine is awakening from a frightening dream, which she describes in great detail: in the dream, she is made love to by that rotten somebody from Denmark, in a field filled with copulating couples, while her husband is humiliated and then crucified in front of her. Filled with irrational anger- after all, a dream is a dream- Fridolin vows to now pursue the nymphets he has met "to the end" and repeat his experiences to his wife, "and so get even with the woman who has revealed herself through her dream for what she really was, faithless, cruel, and treacherous…"
The events of the night before are inverted the following day- a twist that obviously appealed to Kubrick. The doctor visits his pianist friend only to find he has been ominously removed from his cheap boarding house early in the morning by two men. He returns to the costumer to suggest a good physician for his young child- libido being, like everything else, a medical matter in this highly bourgeois society- and is told coldly that the costumer has "come to a different understanding" with the gentleman schtupping his daughter. At the mansion where the orgy commenced, he is warned to go no further in his investigations.
The doctor then tries to carry on at his practice, but is repelled by a patient who flirts with him. 'They're all the same,' he thought bitterly. 'And Albertine no different from the rest." He tries to return home and finds a moment of peace. But then, "he again had the sense that all this order, balance, and security in his life were really an illusion and a lie." A very precarious lie, it must be noted.
Heading back out, he finds that the prostitute who nearly seduced him the night before is now in the hospital. The daughter of the dead man now repulses him. He ducks into a café and reads in a newspaper that a "Baroness D." was found unconscious in a grand hotel having attempted suicide by poisoning- is it the stranger who saved his life? When he reaches the mortuary, he can't tell whether the body is that of the woman from the night before or another corpse bound for decay. In the daylight, everything in the society seems bound for decay: Eros in the sheets, Thanatos in the streets.
Fridolin finally gets some sense and returns home. Albertine has found the mask, so he breaks down and tells her everything. She says they should be happy to have survived their adventures, both real and imagined. And that no night or dream, or even an entire life, can reveal the truth of an individual's innermost being. It is a satisfying ending, although the story does not end with the perfect final line of the Kubrick film.
---
Schnitzler's works are eerie and dreamlike and perhaps it's because he depicts a high society that cannot bear the truth of itself. Committed to a childlike vision of adult life, Vienna falls apart at any acknowledgement of the Dionysian, irrational forces beneath its surface. Perhaps because he too stood one step outside of that society, Schnitzler saw its lust as well as its bloodlust more clearly than nearly other writer of the time. It's little wonder his works were popular, and then banned for years, and then returned in the ludic 60s. The times finally caught up with him.
But, Schnitzler was undoubtedly fortunate to have died in 1931, two years before a nightmare he could hardly have imagined engulfed all of the German-speaking world and soon Europe as well.
So, what are YOU reading, watching, playing, pondering, creating, or seducing this weekend?