Breonna Taylor's Supporters Face Felony Charges; Her Murderers Face Nothing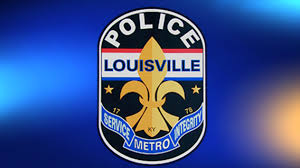 On July 15, 2020, protestors in Kentucky marched to Daniel Cameron's house.  Daniel Cameron is Kentucky's Attorney General. The protestors came seeking charges against the officers who murdered Breonna Taylor after breaking down her front door as part of a search for a man who was not there and who, in fact, had been arrested earlier that day. Taylor was killed in a firefight between her boyfriend (who assumed that the officers were actually thieves) and Louisville police officers (who did not announce themselves when breaking down Taylor's front door). The officers have been since been identified as Jonathan Mattingly, Brett Hankison, and Myles Cosgrove, and each have been slightly wrist-slapped for their transgressions. None of them have been charged. Daniel Cameron, it should be noted, is responsible for that charging indecision.
That is why the protestors were at his home. They sought to send the message that his inaction on Breonna Taylor's murder was unacceptable. So, they marched to his house and sat on his lawn. Cameron, who allegedly felt threatened by the presence of strangers on his front lawn, had 87 of the protestors charged with felony trespassing. Cameron was quoted as saying that protests at his home were "not acceptable" and added:
"The stated goal of today's protest at my home was to 'escalate…That is not acceptable and only serves to further division and tension within our community. Justice is not achieved by trespassing on private property, and it's not achieved through escalation. It's achieved by examining the facts in an impartial and unbiased manner. That is exactly what we are doing and will continue to do in this investigation."
The Louisville Municipal Police Department — the same organization that employed Mattingly, Hankinson, and Cosgrove — released a statement about the charges themselves:
"In total, 87 people were arrested…Due to their refusal to leave the property and their attempts to influence the decision of the Attorney General with their actions, each person was charged with Intimidating a Participant in a Legal Process (Class D felony), Disorderly Conduct 2nd Degree (Class B misdemeanor), and Criminal Trespass 3rd Degree. (Violation)."
Cameron's claim, backed by the LMPD, is that having strangers at your house doing an allegedly intimidating thing is an absolute no-no and that charges are necessary to prevent similar behavior in the future. It is unclear if either group put any thought into what it looks like to make that claim, given the severity of what was being protested, but it seems safe to assume that none was.
Breonna Taylor was murdered on March 13, 2020. It has now been more than four months since her killing. It is not clear how long it takes to examine the case's very plain facts in the "impartial and unbiased manner" that Cameron is demanding protestors wait for. What, however, is clear is that it takes less than twenty-four hours for an "impartial and unbiased" examination of the case against those protesting his total inactivity.