Sunday Spins: Black Pumas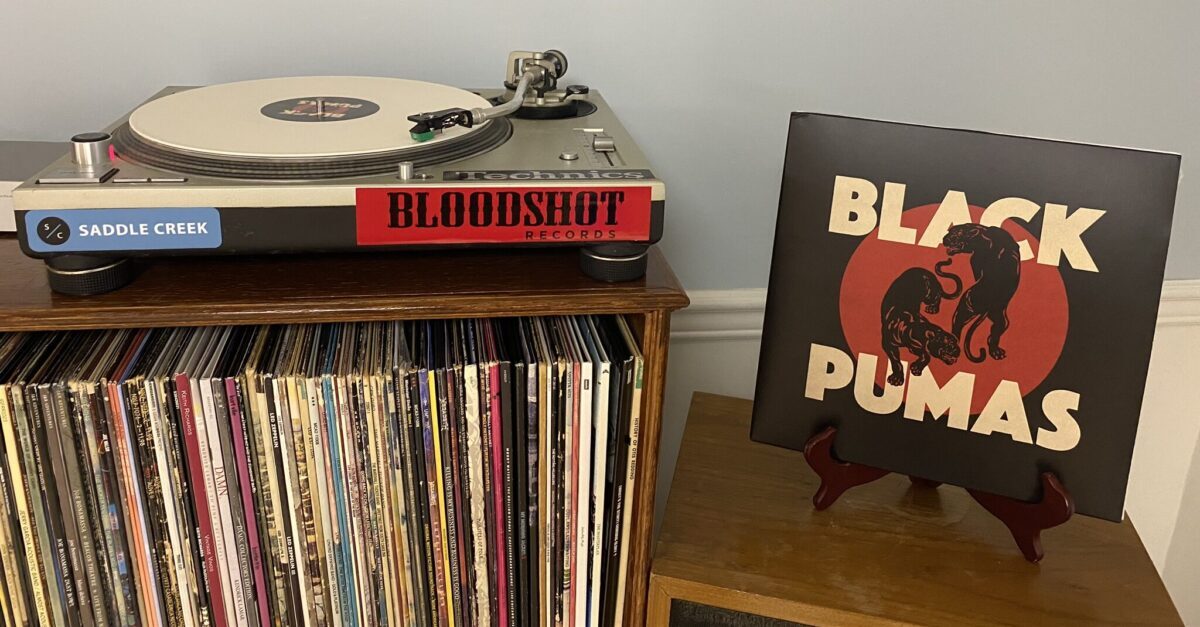 Took a week off for the holiday, but now I am back with a soulful debut album. Last time we were all here together, I covered Warren Zevon's third and most successful studio LP. I am pretty excited to discuss this week's spin, though. I first heard about and heard these guys while watching Austin City Limits–they were featured on the same episode as the Raconteurs, a band I have yet to cover here, despite covering a wealth of Jack White in previous posts.
ALSO: I have decided to dive into the world of Instagram for some reason where I will be posting links to these spins, photos and commentary about equipment, and other records. Check it out and follow!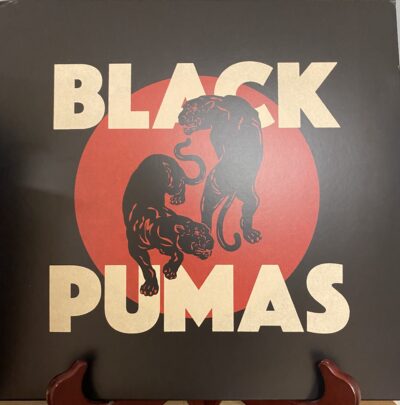 Black Pumas
Black Pumas
2019
Commentary
This LP appeared while I was in the midst of remodeling our basement space. I wanted to cover it earlier, but the job wasn't quite finished at the time of my self-imposed yet very loose deadline that I set for myself each week. The good news is, everything is back in in its place and the Saturday Spins goes on.
Black Pumas were born when veteran Latin funk musician, Adrian Quesada, and a young soul/R&B musician, Eric Burton joined forces in Austin, Texas. Quesada was looking for a vocalist for one of his new projects and was connected with Burton, they instantly connected and dropped a couple of early singles before releasing their self-titled LP in 2019.
It was good enough to earn them a Grammy nomination for "Best New Artist". Unfortunately, they lost to Billie Eilish who cleaned up at the 2020 Grammy Awards. Eilish is not really my cup of tea, but you gotta respect her work and rise to prominence.
I almost missed out on the cream-colored vinyl release, their online store and the record label store were sold out, but thankfully I was able to find one on Discogs. Along with the snazzy cream-colored vinyl, the album jacket itself has some pretty cool artwork too.
Track by Track
1. Black Moon Rising
The first track from this album is also the first single Black Pumas released in 2018 while they were still a fledgling experiment. A smooth and soulful groove that is brilliantly engineered. It reminds me of cruisin' through a city at night in a classic convertible. It would basically fit well into any movie set in the 1970s too.
[youtube https://www.youtube.com/watch?v=bynWXFY5U6U]
2. Colors
Here's the song that catapulted the band into the mainstream. The accompanying video is great too, Be on the lookout for the live version that will appear on the YouTube algorithm. Quesada's smooth guitar playing complements Burton's voice so well, you'd think these guys have been playing together for 40 years. Also, there is a mean keyboard solo in this song.
[youtube https://www.youtube.com/watch?v=2EntxPIULUI]
3. Know You Better
A sweet R&B song, a little less soul, but it's still there. Burton's voice really just carries every song in my opinion. As soon as I heard him sing "Flight of the bumblebee, for my honey baby," I almost fell out of my chair. The dude busked his way from LA to Texas, it's like he was destined to sing in this particular band.
4. Fire
No, not Hendrix, this one is an original. The third single from the self-titled LP. Another smooth rocker, but with a touch of horns behind a driving keyboard riff. I cannot detail enough how this record is just perfect from start to finish. I am really looking forward to more from these guys in the future.
5. OCT 33
A very well put together and clean song, I have to say that Quesada is a very good, if not utilitarian, guitarist. This song seems to be about loneliness and longing. If you listen closely enough you can even hear a touch of strings in the background. There is a pretty wicked guitar solo in there too. Here is  neat live cut:
[youtube https://www.youtube.com/watch?v=an3AkQL62F8]
6. Stay Gold
I would say that this is my least favorite track, but it is definitely not one I'd skip over. It certainly fits the throwback soul sound. It sounds like it could have been sampled on an early Kanye West album, before he lost his goddamn mind.
7. Old Man
No, not Neil Young, but thematically it is about the same. Although, it strikes a bit of a more positive note with regard to aging and looking forward to life.
"Old man, the world is on your shoulders
And your heart is on your sleeve
May you find the pretty things
To beat the stormy weather
Sunsets over water
Show you how to dream
In the sweet power of love, yeah"
8. Confines
Another example of Burton's vocal prowess. The music itself is, again, smooth and complex, but I am just transfixed by Burton's voice and the story the lyrics tell. At one point, before the guitar solo there is a moment where the drums just play before the crisp guitar comes in. Just beautiful music, man.
9. Touch the Sky
A song that is very reminiscent of the heyday of Motown soul and funk music. It has Quesada playing a skillful guitar diddy over a driving beat, but then the horns come in like POW. Later on in the song, Quesada breaks into a solo before a triumphant bridge.
10. Sweet Conversations
Here is an interesting track, that doesn't quite fit the theme of the rest of the album. It is a bit more psychedelic than soulful. It hums along with a hypnotic dual guitar and faraway drum beat. An impressive closer for a fantastic album.
Other Things
Check out these two videos:
[youtube https://www.youtube.com/watch?v=QHVtuT0_sSA]
[youtube https://www.youtube.com/watch?v=F6Pr46spIis]