Don't Forget: Black Lives Matter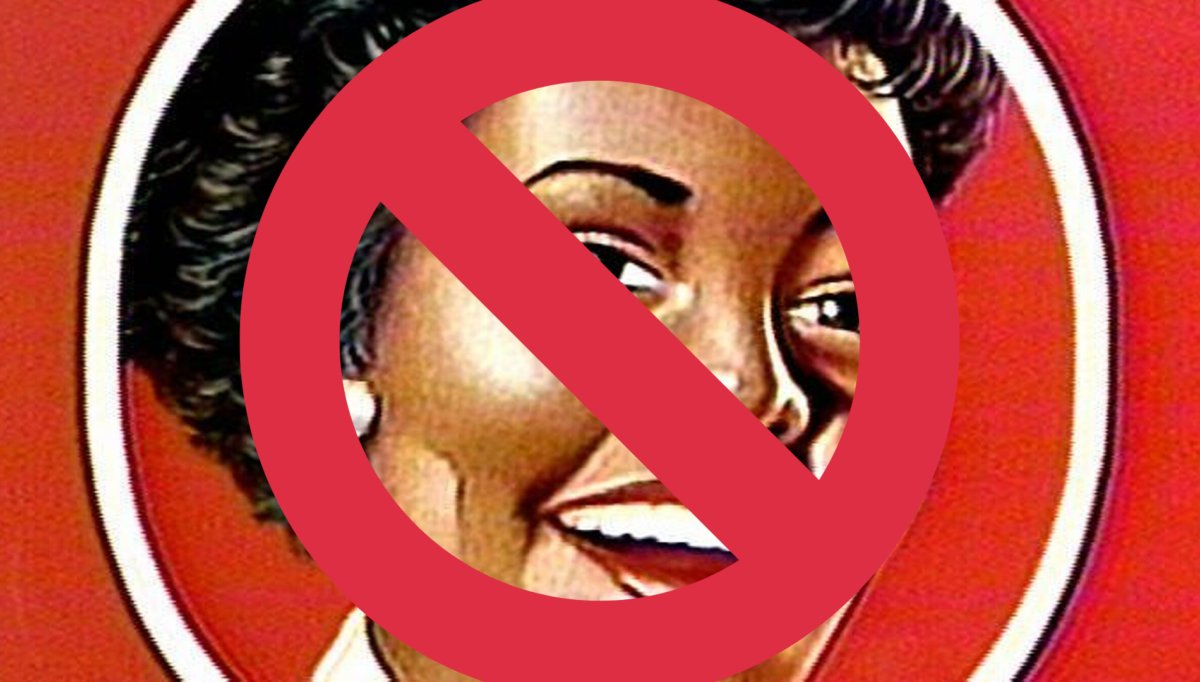 Dukes of Hazzard, the mob is coming for you.
The murder of Floyd and the ensuing unrest in cities across the nation has caused a massive reckoning on race. People are finally taking the harassment and killing of African Americans at the hands of the police seriously. We are looking seriously at how much work we still have to do to heal the large racial disparities that have been a persistent problem for decades.
Racial justice is an enormous task, but there are tangible things that can be done to fix problems. When it comes to African Americans and the police, there are a ton of things that can be done to change laws and hopefully effect actual change. Getting rid of qualified immunity is one such idea that might prevent the police from shooting or harassing African Americans with abandon. These are actual things that can work at healing racial divisions.
But sometimes we want to take the easy road instead. It's easier to take on symbolic measures that don't really change things, but they look good. The downside is that it makes it easy to forget the actual needs that can really make a difference in the lives of African Americans throughout the nation.
We had a chance to bring about a bit more justice in our land. Instead, we got a culture war.
Corporate America and the entertainment industry is ready to tell everyone that black lives matter and seems ready to jettison anything that could remotely be offensive. Quaker drops Aunt Jemima because she was designed to represent a "mammy." Nevermind that Aunt Jemima got a makeover in the late 1980s that removed the do-rag on her head and made her look less like a slave ready to make pancakes. Country acts, the Dixie Chicks and Lady Antebellum somehow just realized their names were associated with the old Confederacy and quickly changed their names. There are some who think it's time to replace the Star-Spangled Banner because of the racist language found in later verses and because the writer was himself a slaveowner.
Then they are the statues. There is a case to be made about removing statues of Confederate leaders, but any act of removal should result from governments after a time of public comment and deliberation. Instead, there has been a wave of topplings and removals of anything that even remotely talks about the Confederacy. It's one thing to have an orderly removal of a statue of the president of the Confederacy, Jefferson Davis, it is quite another to remove statues or plaques of regular soldiers.
The statue toppling has not stopped there. Protestors have gone after former President and Union general Ulysses S. Grant and Theodore Roosevelt. Just a few days ago, Princeton University removed former President Woodrow Wilson's name off of their foreign policy school and other buildings because of his (very) racist views.
But this moral panic has cost people jobs and reputations at the expense of trying to look virtuous. Writing in the Atlantic, Yascha Mounk writes about several people whose lives were upended because they or someone they know did something viewed as racist. He shares the story of a data journalist who tweeted the results of study of an African American professor at Princeton who said Democrats win when protests are peaceful verses when they are violent; the middle-aged worker at a power company in California who lost his job for giving the OK sign (which is now also used as a symbol by white supremacists); and a businessman in Minneapolis whose business is in doubt after people found some racist tweets by his daughter 14 years ago. Trying to come to terms with racism in America shouldn't be about sacrificing people for things done years ago or bad misinterpretation of a tweet.
So, what is the big problem with removing a statue or two? Isn't that a good thing?
It can be a good thing, but most times it doesn't make an actual difference in the lives of African Americans.
The problem with the toppling of statues, getting rid of mascots or whatever crazy thing people have done lately is that they don't always change things. Symbolic acts can make a difference, such as the recent vote to remove the Stars and Bars from the Mississippi state flag. But mostly, they don't. As John McWhorter wrote in his critique of anti-racism in 2015, there seems to more interest in taking on the things that aren't really that hard as opposed to the things that really matter. He wrote:
…too often, Antiracism doctrine loses sight of what actually helps black people. Ritual "acknowledgment" of White Privilege is, ultimately, for white people to feel less guilty. Social change hardly requires such self-flagellation by the ruling class. Similarly, black America needs no grand, magic End of Days in order to succeed. A compact program of on-the-ground policy changes could do vastly more than articulate yearnings for a hypothetical psychological revolution among whites that no one seriously imagines could ever happen in life as we know it.

Antiracism as a religion, despite its good intentions, distracts us from activism in favor of a kind of charismatic passivism. One is to think, to worship, to foster humility, to conceive of our lives as mere rehearsal for a glorious finale, and to encourage others to do the same. This kind of thinking may have its place in a human society. But helping black people succeed in the only real world we will ever know is not that place.
While people were deciding if we can watch Gone with the Wind anymore or why we've been using racist pancake mix, the House and Senate were working on separate bills to deal with police brutality. The Senate bill failed to pass the Senate and while the House bill passed in the Democratic House, it won't be taken up in the Republican Senate. Partisan politics have stopped any meaningful change from taking place. What could have happened had people put as much energy in destroying statues of abolitionists? What if people called their representatives in state capitals and Washington, demanding change to policing? If you want to tackle structural racism, you must work for actual systemic change. Qualified immunity, the fleecing of poor black and brown people with fines such as what took place in Ferguson, Missouri, banning chokehold, these are genuine changes that help dismantle structural racism. It's far more important to me we stop the police from using chokeholds than it is to worry about the woman on a box of pancake mix.
I recently watched the special by comedian Dave Chappelle called 8:46, named after the time Minneapolis police officer Derek Chauvin had his knee on George Floyd's neck. There was some comedy in the special, but for the most part it was Chappelle expressing his rage at the shameless murder of an African American man. His anger was about the injustice that so many African Americans have faced in the past and in the present. This half-hour special from a comedian expressed what I wish I was hearing more from leaders and even people on Twitter. Somewhere out there another young black man or woman, another Elijah McClain or Ahmaud Aurbrey or Breeonna Taylor or Philando Castile will have an unhappy encounter with the police. Another young life will be taken. What in the world are we doing to prevent this horrible event from happening?