Saturday Morning Gaming: Minesweeper, Updated
I first played Minesweeper all the way back in 1995 or 1996. It wasn't on my first computer (that was a Franklin Ace of some kind, back in the 80s) but it was on… my third computer? I guess?
I suppose it had instructions somewhere but I learned to play it by messing up. The first click is free. And then you notice patterns. Like, the wall of 1s with a 2 in the middle.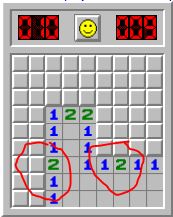 You know that the square directly next to the 2 is empty.
Behold: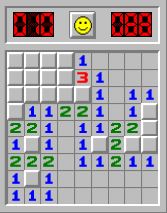 Or the line with two 2s at the end of it are both mines as well:

The simplicity of knowing okay, these flagged squares MUST be mines, and given that they must be mines, every square next to this square with a 1 in it is neighbored by a square that is also not a mine, therefore, we can click on all of these squares (the ones that I put a red dot in) without worry: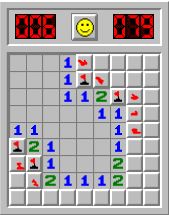 See?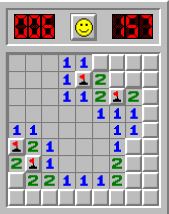 And you can use that rule again, and use a similar rule for 2s and flag everything that must be a mine and use the process of elimination and end up with something like this:
And if you refuse to use flags, you might find yourself in the same situation as the guy in that Dirty Harry movie. How many flags were that? Was it 8 or was it 9? In the excitement, you might have lost track. I mean, if there are two bombs left, it's one thing. They could be anywhere. But if there's just one left… So we use the flags and see that there is only ONE bomb left and if there is only ONE bomb left, you know that it MUST be in the one directly kitty-corner.
Viola: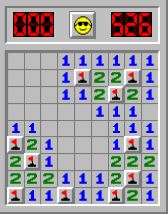 A fun little puzzle game, dropped like a hot potato the SECOND Myst came out.
But every now and again, I feel a twinge of nostalgia and miss it.
So I saw that Demoncrawl was on sale on Steam for the Summer Sale they're having.
This is a game that asks "Wouldn't Minesweeper be better if it were an RPG?" And it adds items, and coins, and monsters, and hit points, and armor, and you name it.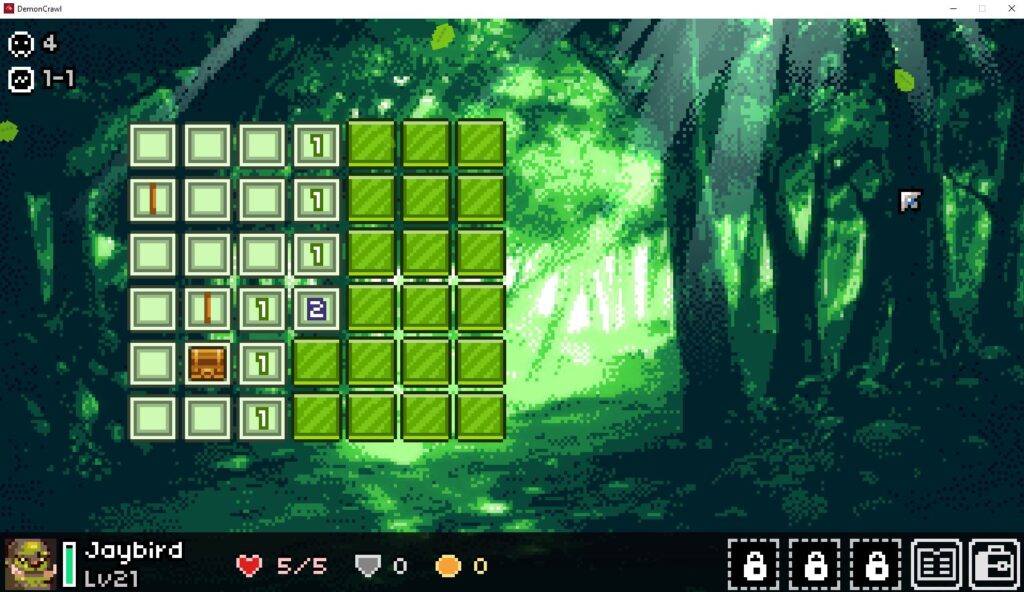 And as you beat maps, you go up levels and gain new items that allow new abilities or reveal hidden squares or protect you from guessing wrong. And the maps get bigger and there are more monsters and better loot.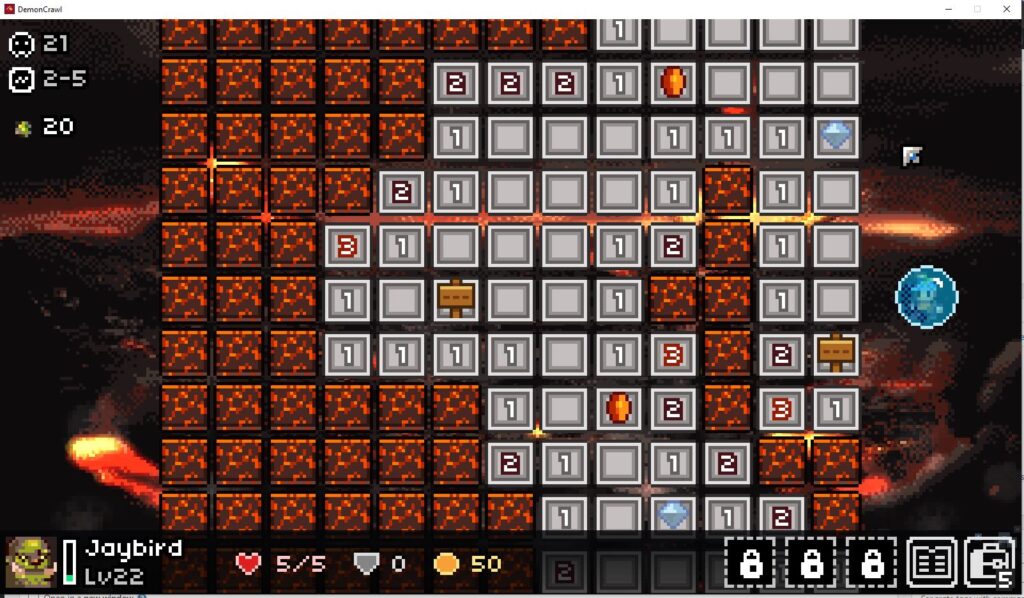 It's silly and goofy but, jeez. Do you miss Minesweeper, sometimes? You should check this out.
So… what are you playing?
(Featured image is Title Screen of Demoncrawl.)