They Who Must Not Be Named
It's finally happening.  Daniel Snyder has officially announced a review of the 'Redskins' name.  The threatened pull-out of sponsors in the wake of on-going protests of police brutality, combined with the ongoing failure of the franchise to find a new stadium site, has forced his hand.  For lifelong fans like me this has long been expected.  I am resigned to moving forward.  My only hope is that they find a way to do it right.
Reflections on the Past
People not from the area and locals who grew up after a certain era rarely appreciate just how beloved the Redskins were.  My childhood was during the tail end of the team's glory years.  The Redskins reached their zenith during the first Joe Gibbs coaching stint from 1981-1992.  During that time the Redskins appeared in four Super Bowls and won three.  For older fans that was merely a cap on a storied franchise.  Many watched the Redskins go from league albatross for refusal to integrate black players, to lovable losers in the late 60s, to respectability in the 70s, and finally to the Jack Kent Cooke-built world class organization I'm just old enough to remember.
Every Sunday I watched the team with my father and other relatives.  Indeed one of my clearest memories of childhood is my dad taking me to a game at RFK during the 1991-1992 Super Bowl run.  God knows how he got those tickets.  It used to be impossible and quite expensive to go to a game.  My family was hardly unique.  Even my fourth-grade teacher was so dedicated to the team she canceled homework on Mondays (or Tuesdays) after a win.
After Gibbs' sudden retirement in 1992 the team began a stretch of mediocre performance on the field, but the afterglow lingered.  While my own interest waned somewhat during the late 90s, it was reinvigorated when a young new owner bought the team in 1999.  Few of the team's dwindling faithful admit it, but the final years of Jack Kent Cooke's ownership were rudderless.  At the time Daniel Snyder's purchase of the team was heralded as a breath of life.  Oh, how wrong we were.
I spent my college years religiously watching games on Sundays with a core group of friends.  With FedEx field being a short drive from my alma mater, we regularly connected with the regular tailgate my cousin used to organize for home games.  Often it seemed like the team was about to turn the corner despite itself.  Obviously, it never has.
Other than a brief respite from 2002-2006 when Joe Gibbs returned, Daniel Snyder's ownership has been an unmitigated disaster.  His stewardship is a case study on how to ruin a brand.  Others have adeptly detailed his sins and failures over the last two decades.  There is no need to recount them here.  A once beloved organization is a laughingstock with few fans and fewer friends in places of power.
The Mascots and the Critics
For decades activists have pushed for a complete removal of all references to native peoples and their cultures from team names, mascots, and traditions.  The 'Redskins' team name has been a target for as long as I can remember.  Locally the 'name controversy' ebbs and flows.  Years pass with little fanfare but it always comes back.  As a dedicated fan of the team I categorize the critics into two camps.  Those with bona fide tribal affiliations, and everyone else.
The first camp I take with the utmost seriousness.  To me it is a given that Indian tribes have a legitimate interest in how they are portrayed in the wider culture.  Some groups believe the name is an offensive racial slur.  Others appear to be more supportive, and even now 'Redskins' remains a nickname for the sports teams in at least one reservation high-school.  Two widely cited polls by supporters of the name suggest that large majorities of Native Americans are not offended by it.  Detractors of the name cite shortcomings in those polls, and another poll finding that a majority find it offensive.
There probably is no 'right' answer for how native peoples feel about the name.  There are hundreds of recognized tribes in the United States, all comprised of individuals.  No one speaks for all of them.  It's therefore hard to know how much to conclude from the polls, or what action to take based on them.  This is especially the case when the information is filtered through highly ideological actors.
That gets me to the second group of the critics, who I find risible.  These are comprised of sports writers, media personalities, and mobs of perpetually outraged people.  Contrary to current fashion there is no righteousness in being offended on behalf of third parties, especially those they know nothing about.  Few of them are fans of the team.  Many aren't fans of football at all.  Most importantly, they have no stake in the outcome.  As soon as the name changes, which it will, I fully expect all of them to move on to the next crusade, whatever it happens to be.
Turning the Page without Capitulating
The above notwithstanding, I am ready for the change as long as it is done right.  The team is approaching its 90th season in Washington and re-branding will be difficult.  There is a reason that businesses are hesitant to do it.  The local NBA franchise is itself a case study in terrible re-branding driven by fleeting notions of political correctness.  People loved the Bullets.  No one likes the Wizards.
Still, while there are risks, few franchises in professional sports are as in need of turning the page as the Washington Redskins.  They have spent two decades as perpetual bottom feeders.  The stadium is in a terrible location, provides an awful game-day experience, and is a destination for fans of the opposing team.  If it takes a name change to get respectable football and the chance to rebuild the fan base, so be it.  Here is what they should do:
Make a deal with the NFL. In exchange for the name change, the NFL must agree to use all of its power to lobby for a stadium at the old RFK site.  This is no easy task and will require both federal and local political action.  All of the other 31 franchises should be required to support it, as should all NFL sponsors.
The new name needs to be something good, not the milquetoast name of an NBA team that plays in California. Best case scenario is something like Redspears or Redhawks that allows the fan base to keep the colors and the fight song.  Consult with those tribes that support the team and invest in long-term relationships with them.
Most importantly, the name cannot be perceived as a concession to the woke. This cultural moment will pass, and the reporters and activists will never be in the stands or watch the games.  If history is any guide most of them will never be happy with anything.  Conversely, what remains of the fanbase needs to act as seeds for growth, not be insulted or split along lines of personal politics.
If at all possible keep the logo. The Redskins logo was created in consultation with Walter "Blackie" Wetzel, and depicts Blackfeet Chief, John "Two Guns" White Calf.  It's an honorable symbol.  Taking it away would erase something that was done right, not correct something that was done wrong.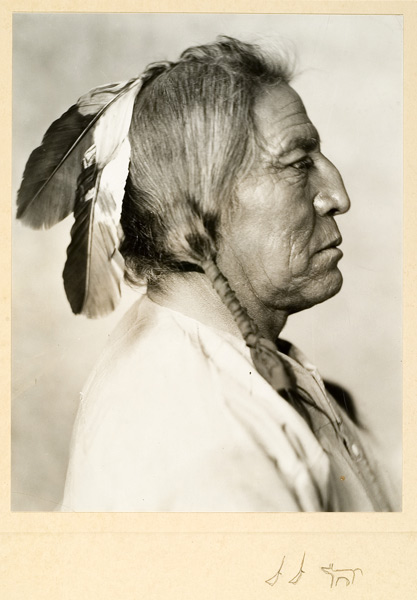 Moving On
I used to be a hardcore defender of the name.  Today I realized I'm tired of the fight, tired of citing Ives Goddard, and tired of taking positions on the polls.  Why continue to stand up for something ownership destroyed a long time ago?  I've also realized that moving on will not erase the wonderful memories I have with my father, my brothers, my cousins, and my friends.  I may even be thankful one day if it saves the franchise so I can enjoy it with my son.  So I say "Hail to the Redskins" one last time.  As for "F— the Cowboys," that will never get old.