Saturday Spins: Warren Zevon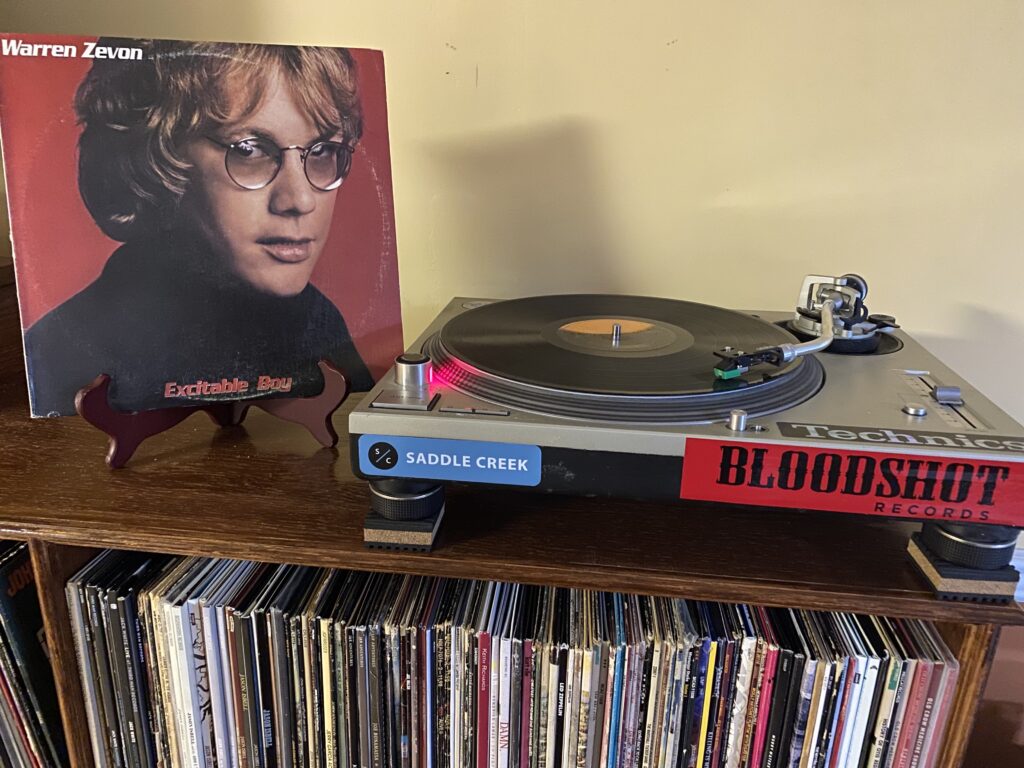 Have you ever put on an album and it absolutely blew your mind? That is a basically what happened to me when I first heard this week's Saturday Spin. Last week, I discussed Ryan Adams' most commercially successful effort as well as gave a glimpse into my attempt at being a "completist." This week's album has plenty of very dark themes, but the artist was one of America's foremost musician that used dark humor to make great music.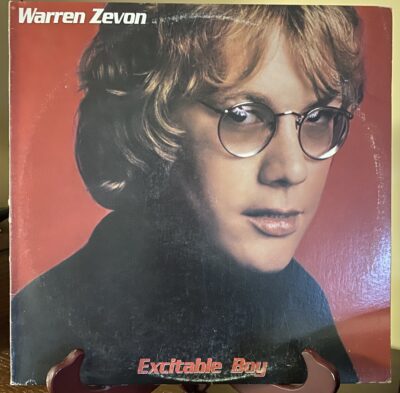 Warren Zevon
Excitable Boy
1978
Commentary
Hoo boy, I do love this record. As you can plainly see from the photo, it is a well-loved OG pressing. Someday, I will purchase a copy with a cleaner jacket, the good news about the one I have is that the wax is in excellent shape. This was Zevon's third studio album and his most commercially successful. It also contains one of your hero's favorite songs of all time, "Lawyers, Guns, and Money.1" As you can see from the jacket, not a lot of interesting artistic design, just a single head shot of a young Zevon.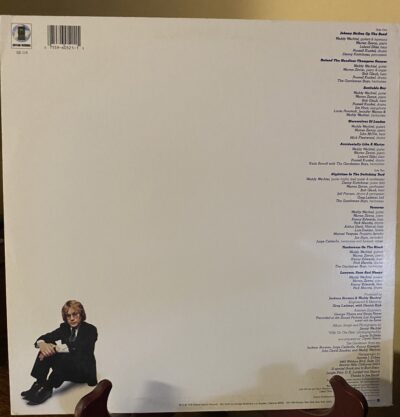 Some interesting personnel on this one, Linda Rondstadt was one of Zevon's friends and early collaborators, John McVie, Mick Fleetwood, and Jackson Browne who co-wrote "Tenderness on the Block" and you can really tell his influence on that one. I find it fascinating that there are a lot of historical themes on this one, mostly dark as previously mentioned.
There was a remastered release in 2007 with four additional tracks, including an alternate and very bad version of "Werewolves of London." I won't be discussing those tracks here, as they are not on the LP I own. I do own them digitally, and let me tell you, avoid that alternate version of "Werewolves."
Track By Track
1. Johnny Strikes Up the Band
A straight rocker that acts a great opener for this album. Mid-temp piano with some clean guitar riffage, all drowned out by Zevon's powerful and unique voice.
2. Roland the Headless Thompson Gunner
When I talk about historical themes, dark ones especially, this song is what I am talking about. Co-written with David Lindell who was a real life mercenary. The song is a fictionalized version of events that occurred during the upheaval in the Congo between 1960-1965. Well, Roland was so good at killing, that the CIA (for reasons passing understanding) decided that they would have him killed, by one of his mercenary cohorts. Roland's headless ghost eventually gets his revenge and continues to haunt bloody struggles throughout history and modern times.
[youtube https://www.youtube.com/watch?v=wRWCK9zGynA]
3. Excitable Boy
The title track is an upbeat story of the excitable boy, which sounds innocuous enough, but each verse is a different escalation of depraved nihilistic violence by the boy. Each line in each verse ends with the refrain "excitable boy, they all said;" which is supposed to represent people making excuses for him.  I like to think it would be a good theme song for Donald Trump. It has a very upbeat sound with jovial piano, and even a spot of some Benny Hill theme music sax thrown in.
4. Werewolves of London
Probably Zevon's most well-known song. We've all heard it played on rotation on the radio, when it came out as a single it was an instant classic. It was Zevon'sonly top 40 hit. To me that is an astounding fact, because Warren Zevon was monumentally talented. This is the track that featured Mick Fleetwod on drums and John McVie on bass. Although it doesn't seem it, this song also has some darker connotations–it seems to be mostly about upper-crust Englishman preying on young women.
5. Accidentally Like a Martyr
One of two ballady love songs on this otherwise dark album. Although this song seems to have somewhat of a sense of yearning or longing for a long lost lover or friend. A solid song all around, but a bit out of place here in my not really expert opinion.
6. Nighttime In the Switching Yard
Assuming you listened to the first 5 songs on the album, which represent side one, you have a pretty good idea of what the sound is. Well this song that leads of side 2 just comes out of nowhere with a blast of funk. Not the best song, but certainly not the worst.
7. Veracruz
Zevon is back on his historically inspired songs with this one. It is the retelling of the 1914 American-invasion of Veracruz, Mexico. As some of you may know, Mexico was still in the throes of revolution at this time and 'ol Woody Wilson decided it would be a good idea to invade Mexico at Veracruz in response to General Huerta's2 dust up with the United States Navy. You see, even in 1914, the United States coveted oil that was in other countries, but instead of inventing a pretext for war, we first invaded with oil companies and their employees with the U.S. Navy nearby.
Apparently these unarmed U.S. Sailors were arrested by Huerta's forces, but later released. The U.S. Naval Commander demanded an apology and 21-gun salute. An apology was made, but not the salute. Woodrow Wilson, his WASPy Princeton sensibilities shaken to their core, prepared to invade! The song is pretty good.
8. Tenderness On the Block
Worst song on this otherwise very good album. It is the second ballady love song, but again, just doesn't fit the overall theme of this album. Not something i jump to listen to, but also not something I skip over.
9. Lawyers, Guns and Money
Historical fun abound! One of my favorite songs of all time. It is a very sardonic story of adventurism in Cold War-era Latin America. It's three verses tell the story of a young man3 entangling himself in various places in Latin America. There's waitresses, gambling, and of course, lawyers, guns & money. It kind of reminds me of these sad sacks that attempted to, well I don't really know what they attempted to do, in Venezuela recently4 Here is an excellent live cut for your enjoyment:
[youtube https://www.youtube.com/watch?v=kZx_TokIHdI]