Harsh Your Mellow Monday: No Good Answers Edition
A shooting in Atlanta shows a reckoning is a hard to acquire, history lessons in governing from Seattle summer street camp, and the Republican primary heats up…for 2024. Let's get to it in this weeks Harsh Your Mellow Monday.
The ATL, a Wendy's, and Things Go from Bad to Worse
Two weeks ago, among protests for George Floyd in Atlanta that some turned into violence and looting, Atlanta Mayor Keisha Lance Bottoms held a press conference that included Atlanta Police Chief Erika Shields, rappers Killer Mike and TI, and other city and community notables. Killer Mike's speech was the one that garnered most of the attention, but the mayor's strong words also got notice.
A protest has purpose. When Dr. King was assassinated, we didn't do this to our city. So if you love this city — this city that has had a legacy of black mayors and black police chiefs and people who care about this city, where more than 50 percent of the business owners in metro Atlanta are minority business owners — if you care about this city, then go home. And pray that somebody like Reverend Beasley will come and talk to you and give you some instructions on what a protest should look like and how you effectuate change in America. This police chief [Atlanta Police Chief Erika Shields] made a video on yesterday — pull it up on YouTube — where she said she was appalled to watch the murder of George Floyd. This woman did that.

You're not honoring the legacy of Martin Luther King Jr. and the Civil Rights movement. You're not protesting anything running out with brown liquor in your hands and breaking windows in this city.
Chief Shields had also earned praise for going out and amongst the protesters in Atlanta, engaging with them directly. After that first night of violence, it was Shields who admitted they had been caught "off-guard" by the looting, defended the city's policy of tolerance — and not without sensitivity– civil rights protests before noting many of the arrests for violence were of folks coming in from other areas.
Then came the fatal police shooting of Rayshard Brooks outside a University Avenue Wendy's. By the next evening Shields had offered, and Bottoms had accepted, her resignation.
On paper, Shields was everything many of those folks protesting would say they wanted in a police chief. By the afternoon, after footage of Atlanta police officers using force on protesters went viral, Shields had already taken administrative action on the officers involved. Before the Brooks shooting occurred, the week had seen APD fire four officers outright for conduct related to the unrest and several others in various stages of administrative discipline. Even with the Brooks shooting, the body camera footage from the officers involved was available to the press almost immediately, and the general public had it by the next day. Contrast that to the George Floyd killing where we still haven't seen any of the footage. Or in Louisville, KY where Breonna Taylor was killed in her own bed followed by a nearly blank official incident report, and the firing of the police chief when the subsequent killing of David McAtee by two officers who magically didn't have their body cameras activated.
Shields had been everything in law enforcement from foot patrol, to various units like narcotics and plain clothes investigations, hitting nearly every rung on the ladder on the way up. She was progressive, the second woman to lead the APD and the first to be openly gay, and as recently as two weeks ago held up by both the mayor and police union reps as an example, a rare occurrence of agreement these days. One of her most controversial things was the announcement back in January of a "no chase policy" that reads twistedly prophetic after viewing the struggle, brief pursuit, and shooting of Brooks that had started with him being asleep and apparently inebriated in his vehicle.
"Please know that I realize this will not be a popular decision; and more disconcerting to me personally, is that this decision may drive crime up," Shields said in a memo announcing the change. "I get it."

While she noted that "an overwhelming number of crimes are committed where a vehicle is involved" and that significant arrests often follow zeroing in on a specific vehicle, other factors influenced the decision.

"Namely, the level of pursuit training received by officers who are engaging in the pursuits, the rate of occurrence of injury/death as a result of the pursuits and the likelihood of the judicial system according any level of accountability to the defendants as a result of the pursuit. At his point and time, the department is assuming an enormous risk to the safety of officers and the public for each pursuit, knowing that the judicial system is largely unresponsive to the actions of the defendants."
The policy was written following a spate of vehicle accidents including a chase that resulted in the deaths of two men. But the concern for how fast things go wrong in the heat of the moment is glaring.
The Brooks killing is going to be a very messy thing. Unlike the Floyd killing, which was nearly universally and immediately condemned, what happened in that Wendy's parking lot is multiple layers of all the discussion around policing laid bare: escalation of force, use of deadly force, pursuit, what does and doesn't constitute a threat to the officers, and the three bullets that killed Brooks at the end of it. Brooks, it would appear right now, fought with the police after a protracted and mostly calm encounter when they went to handcuff them. The body cameras aren't very helpful past that due to the tussle. The security camera catches what happened next, with Brooks appearing to turn around and try to fire what appears to be the officer's own taser at them before continuing to flee, at which point he is shot in the back.
Anyone thinking this is going to be resolved neat and clean are fooling themselves. The officer that fired the shots was fired almost immediately, the other placed on administrative leave. A nation already with weeks worth of heightened notice to police actions will have a very large and flammable log added to the blazing pyre of debate. Police advocates and unions who are feeling under fire will feel even more so. Most everyone will feel, rightly so, that there are no good answers coming as the incidents keep piling up.
"It is time to hold mayoral offices accountable, chiefs and deputy chiefs. Atlanta is not perfect," Killer Mike had commented with then-Chief Shields, Mayor Bottoms, and others arms length away and the whole world watching during that press conference. "We're a lot better than we ever were, and we're a lot better than cities are."
A routine stop in a Wendy's parking lot showed just how fragile "doing better" can be, and how little "better than others" means, and how even doing most things right for an entire career doesn't matter when one moment goes wrong. Shields held herself accountable and fell on her sword, probably for various reasons. Now the City of Atlanta will face troubled days with a police department looking for new leadership, a citizenry rightfully on edge, and no easy answers coming. We should all hope and pray Atlanta rises above, again, as it has before.
Because if they can't, the rest of us are probably not going to fare much better.
The LARPing Committee for Public Safety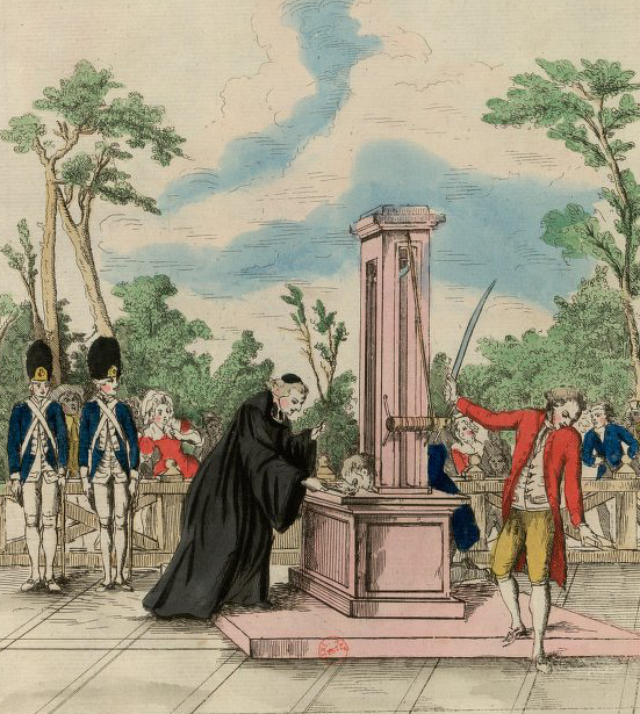 I've been jokingly calling the CHAZ situation in Seattle various things from Lord of the Flies references to mocking them as the Committee for Public Safety. I'm not alone, and bless their hearts if they aren't determined to get their Robespierre on…
Psst. The people who did the chopping also got chopped a few months later.
Robespierre, shot in the jaw at capture, spent his final moments screaming in agony as the executioner ripped off the bandage when putting him under the blade.
There's a lesson there, kiddos. https://t.co/Sr2O5FVphU

— Cathy Young (@CathyYoung63) June 15, 2020
Mostly I've grown bored with the CHAZ story. Folks, including the president, have been hyping it up as the end of the Republic that a cordoned off area of Seattle has gone all feral hippy commune. The city authorities deserve all sorts of scorn and mockery for allowing such nonsense, but slow your roll on this meaning anything widespread. We've all seen this movie and know how it ends. The Occupy Wall Street crew had better corporate backing and media coverage and that ended fairly quickly, as will this.
The entire reason those folks get to live action role play their new world order fantasy is they are safely cocooned inside an area under constant watch, with, the real world responsible adults only a cell phone call away when something actually serious like dumpster fires, medical emergencies, or lack of food and pants arise. This is the professional protester equivalent to announcing they are going to go live in the treehouse from now on until their despotic parents quit telling them what to do. They get hungry and cold enough they'll be back inside, toeing the line, until the next time they feel the need to head for the barricades for whatever that reason du jour will be.
Vive la revolution, at least as long as the WiFi and free food holds up.
The Red-Hot Republican Primary. No, Seriously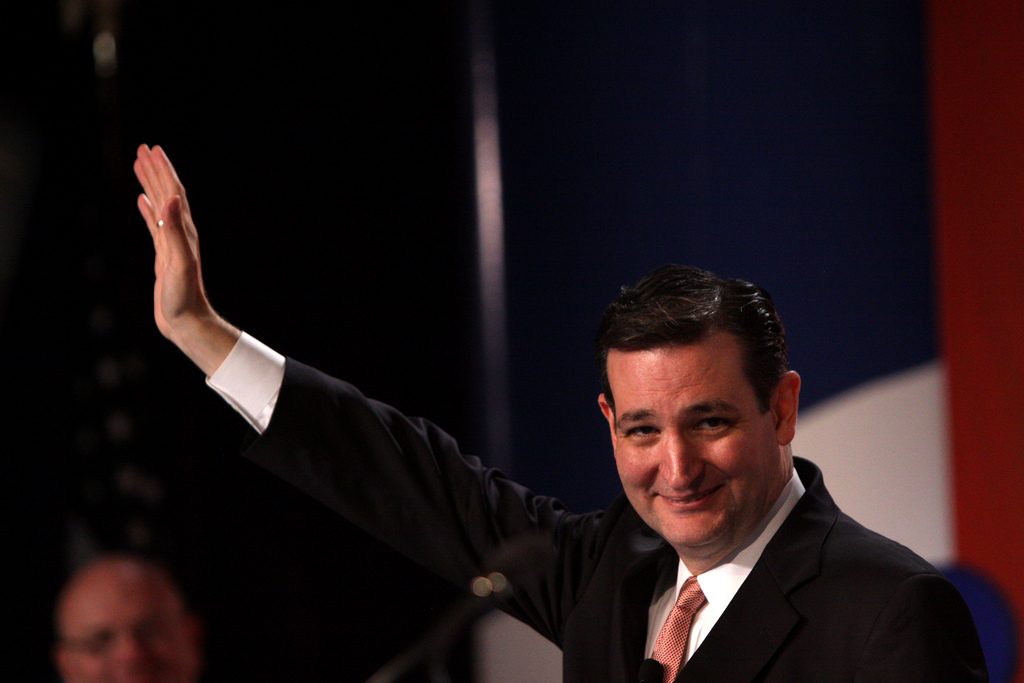 Politics has taken a back seat lately but let us not forget there is fierce competition for the nomination for president…
For the 2024 GOP nomination for president, that is.
Senator Tom Cotton got an entire weeks worth of free press, two Op-Ed rebuttals, and the head of the opinion editor, out of the New York Times along with coining the phrase "Obelisk of Wokeness" that is forever in the Congressional Record now. Josh Hawley continues his perpetual campaign to make the internet safe for you plebes by punishing "the elites" that would not treat you as fairly as the elite Josh Hawley would. And Ted Cruz continues his descent from trying to ride the religious right to the presidency in 2016 after a career as a senator and constitutional lawyer of some note to having spent much of Sunday losing a Twitter spat with Ron Perlman.
What a time to be alive.
These folks aren't just keeping high profiles for the ego-stroke of it, thought there is plenty of that to go around. No, the real driver here is all three see themselves as the next GOP presidential nominee. All three think they can take the Trumpian populist style and filter it through their Ivy League educations and elite statuses to be a more refined, widely palatable, and therefore electable Trump 2.0 in 2024.
Fine plan except for the fact it won't work.
Cotton and Hawley in a primary are so similar in everything they will cancel each other out in an ever-tightening circle as each tries to outflank the other on the right. Their dosey-doe of bareknuckle ambition will seem like immense activity to the two of them trapped in the cloud of dust, tweets, and media attention. But to outside observers, much like the good donkey arguing with the evil donkey on the farm, all most folks will see is two jackasses braying at each other over who brays best. Cruz's evolution from "Leave Heidi the hell alone" during the campaign — when then-candidate Trump called her ugly, threatened to reveal "information" about her, then reveled in Cruz's father being involved in the JFK assassination — to "thank you, sir, may have another" is not recoverable. Lost in the mocking of Beto O'Rourke was the fact that such a lightweight candidate who was more caricature of a stuffed shirt than actual stuffed shirt nearly beat Cruz in Texas is not an aberration; its a harbinger. Cruz is unmoored, unimpressive, and most importantly doesn't know what Ted Cruz is about anymore in the age of Trump. He's gone from winning Supreme Court arguments to losing arguments to, frankly, JV level Twitter competition.
To quote the reigning, defending, undisputed Twitter troll champion: "SAD!"
So each one of these stunts, though undoubtedly meaningful to the moment, must be kept in the view that 2024 is well underway for the folks who really, truly, know that this time is their time.
Adjust your viewing and reactions accordingly.
There is Validity to the Accusation…
modern trads: pic.twitter.com/0mk74hKpVe

— Sharon Kuruvilla, Neo-Scotist At Large ↙️↙️↙️ (@Sharon_Kuruvila) June 14, 2020
not a coincidence everything went downhill after this https://t.co/4mZp36kW2R

— brent (@brent858) June 13, 2020
There is validity to the accusation pic.twitter.com/s9Sa6J1Gsz

— Andrew Donaldson (@four4thefire) June 11, 2020
My kids are watching a laugh-track sitcom about zany high schoolers comedically learning life lessons starring @TiffaniThiessen.

Because 2020 is just 1992 with Netflix.

— Alex F. Baldwin (@VerumVulnero1) June 15, 2020