Saturday Spins: Operation Ivy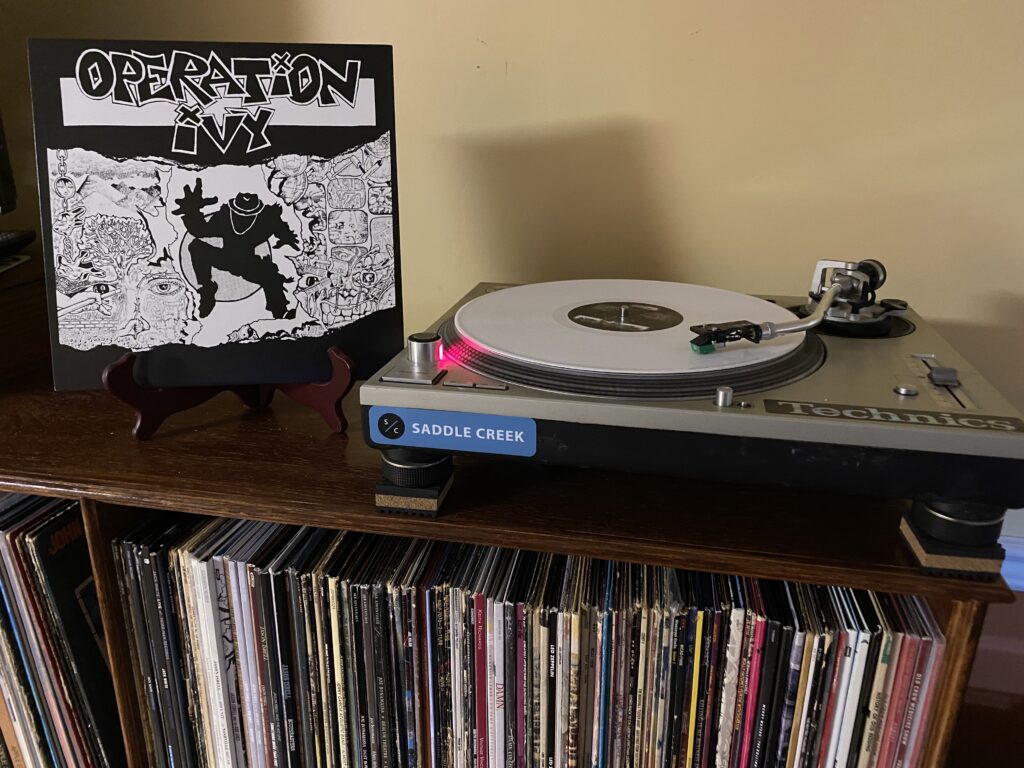 Sometimes the Discogs randomizer picks just the right record for the moment in time/history. Last week I covered a solo effort by Joe Walsh along with one of his earlier projects. This week features an album that I played on repeat while I was in high school. They were a seminal band in the Bay Area punk/ska scene, and two of their members went on to form Rancid.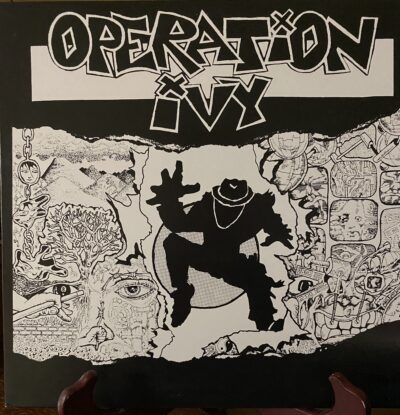 Operation Ivy
Energy
1989 (2010 Reissue)
Commentary
Way back in the fall, I covered Rancid's German release of ska-punk songs, All the Moon Stompers, which is a set of songs that pay homage to the style that Tim Armstrong and Matt Freeman developed in Operation Ivy. The band was key in developing Lookout Records who initially gave a chance to a little 'ol band by the name of Green Day.
This record is also pretty prescient because the bulk of the lyrical content and themes focus on social justice. Upon hearing this record back when I was about 14, my brain nearly exploded. I was already somewhat of an outcast or an outlier at my high school, so this record really spoke to me. I proudly wore my Operation Ivy t-shirt, which featured the famous "Ska Man" logo, because I was one of the few people in my not very large high school that listened to them.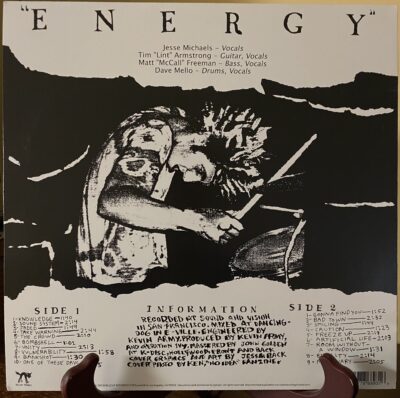 The artwork was all done by lead singer and writer, Jesse Michaels. Obviously, Michaels did not go on to have the same music career as Tim Armstrong, but he did some things with a lot of underground bands and such, even had a decent project called Common Rider. This is another reissue that is a color variant, solid white.
This reissue, as well as other previous releases other than the OG pressing, features both the songs on Energy and the Hectic EP. If you want a full history of Operation Ivy, I would check out the second verse of Rancid's "Journey to the End of the East Bay."
"Started in 87 ended in 89
got a garage or an amp we'll play anytime
it was just the 4 of us, yeah man the core of us
too much attention unavoidably destroyed us
4 kids on tour, 3000 miles in a 4-door car not know what was goin' on
we got a million years
tourin' out like this hell
no no premonition could've seen this"
Tracks I Think Are Great
There are 19 tracks on this particular album and I could spend days discussing and breaking down each and every one, but I think I will just hit the highlights. One of the biggest songs off of this album is "Unity:"
[youtube https://www.youtube.com/watch?v=L7-zRWai5yY]
"Civilization ha I call it as I see it
I call it bullshit you know I still cannot believe it
Our evolution now has gone the way of hate
A world evolved resolved in this stupid fate"

"All so different yeah I say were all the same
All caught you know in the division game
Self destruction fast impending like a bullet
No one can stop it once its fired no one can control it"
These guys were way ahead of their time. I was only 1 at the time of the release of this song, and I recognize that there were still significant political and social issues in this country even at that time, it is somewhat interesting to me that those two verses could apply 100% to what is going on today. On one hand you have peaceful protesters (and not so peaceful protesters) demonstrating in order to change the status quo and on the other hand you have the powers that be trying to scare the more small-minded folk into thinking a bunch of lazy anarchists in Seattle represent the views of the peaceful protesters. "All caught you know in the division game."
Of course, the song "Knowledge" is another good one; which is, as Michaels says, "A song about growing up." The chorus is, "All I know is that I don't know/ All I know is that I don't know nothin'." The band really shows off the ska-reggae fusion with songs like "Bankshot" and "Take Warning." There is an interesting cover of "One of These Days" that I much prefer to whatever Nancy Sinatra did to that song. Finally, with regards to songs on side 1, "Sound System" is the perfect example of a ska-punk song. I used to blare it whilst driving around my shitty small town in my 94 Buick.
Side two starts out with "Gonna Find You" which spoke directly to the middle school version of me.
"Back in school you ever get busted for trying to walk
And have some administrator tell you
Son, You can shirk your obligations
And try to be different from your peers
But the responsibility of the future
Is gonna find you"
There is another reggae-rock song, "Bad Town," that really puts you in, shall we say a "rude mood." The song "Artificial Life" is definitely not about aliens and I suspect David Foster Wallace may have heard it once or twice before or while writing Infinite Jest. Finally, don't miss out on "Caution," "Smiling," and "Room Without a Window," which are all high-tempo ska-punk tracks, with again, prescient lyrics regarding youth, social justice, inequality, etc.
Fun Facts!
Operation Ivy was only a band for 2 years, 1987-1989, and as I have often said before, burned bright, but flared out quickly. However, like I also said before, they made an indelible mark on ska (the third wave) and punk, and I guess their own brand of thrash. I will leave you with one song, not featured on any album, but is also pretty prescient considering today's difficulties:
[youtube https://www.youtube.com/watch?v=GwELCNMXR2w]