Thursday Throughput: Caldera Edition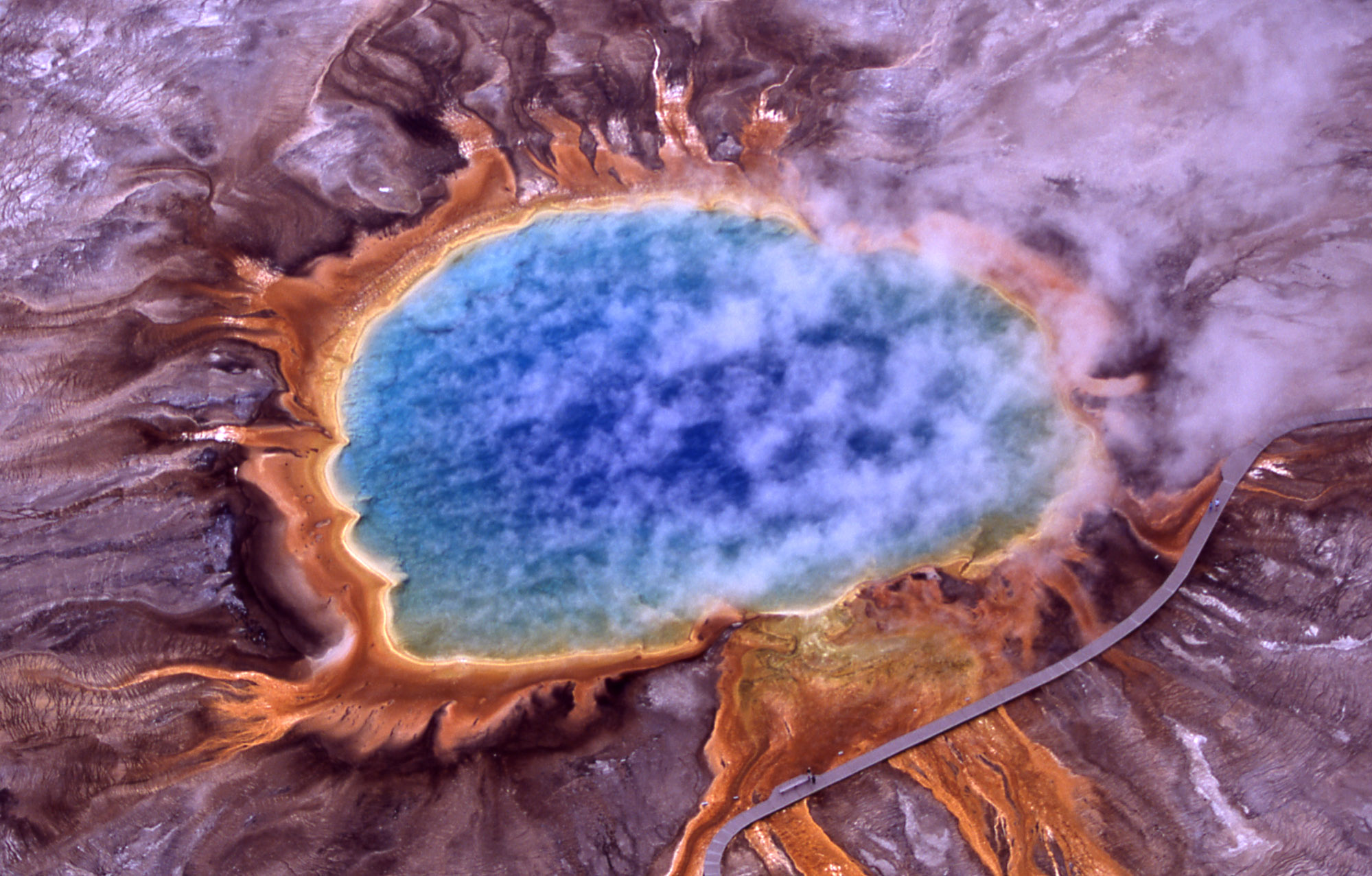 [ThTh1] The Yellowstone caldera is the science disaster that the press likes to terrify the public with when asteroids are out of season. As with asteroids, the danger is quite real. The caldera has erupted in the past with an energy that makes Mount St. Helens look like a summer breeze. And if it erupted today, depending on the size, the fallout could cause a global famine and massive starvation. We could be looking at billions of deaths.
However, we have no indications that the caldera is going to blow anytime soon. We don't understand it very well, of course, but we monitor it intensely. It probably will explode at some point. And it could happen tomorrow. But it could happen any time in the next million years.
Well, this week, a new study identified two new massive eruptions in Yellowstone's past. What does this mean? Well, it may indicate that Yellowstone has been getting less active over the last few tens of millions of years. If so, this means we are not "overdue" for an eruption. We're in a period where the caldera is calming down.
This conclusion is tentative, of course. We're still learning about the caldera and its past. But perhaps this is one cataclysm a little less likely to hit in 2020.
[ThTh2] Fast Radio Bursts are getting more mysterious every day.
[ThTh3] The WHO first claimed asymptomatic spread of COVID was rare, then walked it back. ORAC has the details.
[ThTh4] Great. Now I have imposter syndrome about having imposter syndrome.
[ThTh5] The headline is misleading, but the mystery is real. Theoretically, the universe should be half-antimatter and it should annihilate matter. So why isn't it?
[ThT6] Lockdowns may have averted half a billion infections, including 60 million in the US. Color me somewhat dubious, though. That's a gigantic number, probably five times the number of infections we have had so far. Of course, there's still lots of time for those infections to occur anyway. But this is yet another argument for having done the lockdowns. Imagine what would have happened to the economy if COVID had been five times worse.
[ThTh7] Lizard turns up after a 130-year absence. It wasn't missing because we thought it was extinct. It was missing because it was so damned rare it took another century to find one. Even with seven billion of us, much our world remains unexplored.