100 Favorite Films To Recommend Part 10: The 2010s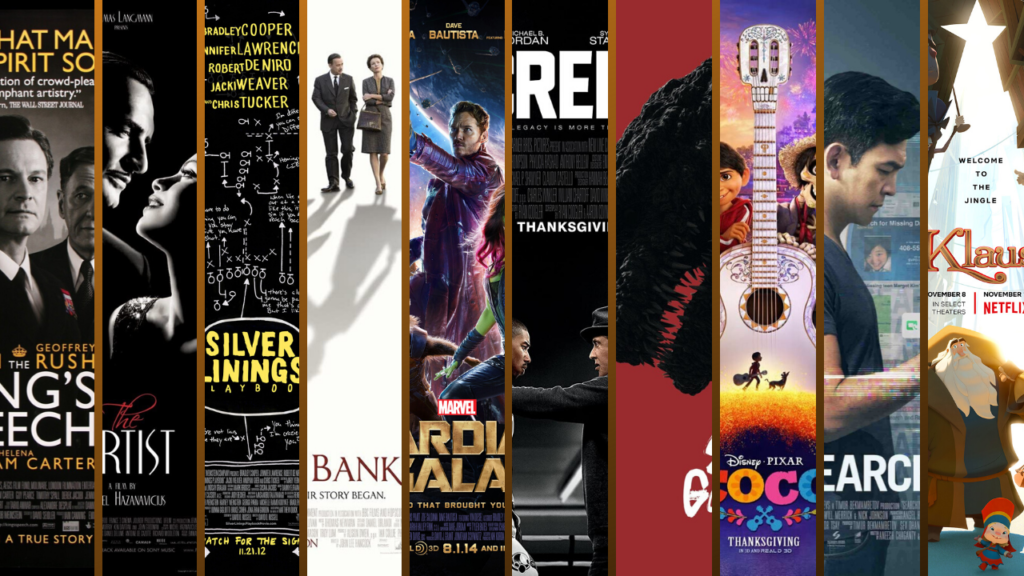 And here we are. After ten long weeks I have reached the end of this series on my favorite films from each year in the last hundred years of cinema. With the twenties I tended to like movies about morality tales; with the thirties I tended to like horror classics; with the forties I tended to like feel-good stories; with the fifties I tended like human dramas; with the sixties I tended to like epic films with big casts and set designs; with the seventies I tended to like award winning movies; with the eighties I tended to like a mixture of modern horror and modern comedies; with the nineties I tended to like modern animated classics; and with the first decade of the new century I tended to like a diverse set of movies of all types of genres. So as I close the chapter with the previous decade of movies, I find that stories of underdogs seem to be the most dominant types to end up on this list.
As I stated in the last part of this series, I have a theory that the 2000s was a bridge in the way the 1970s were to a new era for cinema. Streaming services have entered the picture, having expanded to the point that even they can produce movies that both end up hits with audiences and attract Academy recognition for the best of the year. This has made home media a bigger part of both studio profits and how more and more consumers of film have watched movies to save themselves the hassles of going to their local theater. When this happened with the rise of television, studios worked with theaters to create large Broadway-like spectacles that lasted three hours, intermissions included, to make going to the movies an experience. Now as streaming takes over more, the studios and theaters are at odds with the former embracing the new media wave and the latter going as far to attract customers with reclining leather cushion assigned seats, annual subscriptions to save money on movie tickets, and the introduction of full service bars and concessions that now include quick service type fast food.
Hollywood's award winning films have become more of a niche for certain types of cinephiles with the Oscars breaking records every other year it seems for lowest ratings, and general audiences have gravitated towards big billion dollar making spectacles.  Whereas in the past Oscar winners for the big prize tended to be studio driven films, more and more they seem to be film festival premiered movies taken up by studios exclusively for the reason of winning Oscars. We're at a point now that movies that make four hundred plus million dollars could be seen as "underperforming" at the box office, and by the end of the decade a whopping nine movies could claim a worldwide gross of a billion plus dollars for 2019 alone – including the (non-adjusted for inflation) record breaker of all-time gross in Avengers: Endgame, which made a billion dollars on one weekend alone. Like never before there seems to be a clear disconnect between the movies audiences are going to see and what movies Hollywood's "elites" are going to see.
On one hand I understand the frustration of general audiences with the lack of recognition. When we look back at the last decade's contribution to film, the Marvel Cinematic Universe alongside would be modern classics like a Frozen or a Mad Max: Fury Road or a Get Out are the movies that will likely stick with us and be seen by future generations. I would actually argue that not one single film that has won the Oscar for Best Picture in the last decade will go on to be a classic watched by many movie fans in the decades to come – and I say that as someone who listed two of them on this list. It's the fun blockbuster popcorn flicks that guys like Martin Scorsese claim aren't cinema that will be remembered the most, the films we'll pass on to our kids and grand-kids in the same way our parents and grandparents passed on past classics to us.
However as someone who usually puts a few Best Picture nominees in his favorite films of the year list, I also understand the frustration with the lack of attention these movies are given. All but two of the last decade of Best Picture winners would make a best of the year list for me and while I am both a fan of Disney's properties and the Marvel Cinematic Universe, there is a real annoyance that with so many good movies out there to discover each year, the typical movie goer is going to the same type of movie and the same old franchise from the same old studio. As much as it annoys me when someone of Martin Scorsese's great stature looks down on the popcorn and pop culture films I enjoy each year, it equally annoys me when I meet someone who dismisses and won't even give a chance to the great pieces of art that get award show recognition.
But as we turn the page into the 2020s, I do wonder if there's a slow but still very real shift happening in which the general audiences and the critics and the Academy or other award organizations are all starting to agree more than disagree. The same Marvel films that were looked down upon by some legacy Directors like a Scorsese or a Capra are the same films that got critical praise while also making a ton at the box office, and in 2018 one of the Marvel films became the first superhero movie to be nominated for Best Picture (Though like Beauty and the Beast with animation, I would argue past superhero movies before then deserved that recognition more than Black Panther did). Likewise, films I mentioned earlier like Frozen, Mad Max: Fury Road, or Get Out all did get Oscar recognition to some extent. A younger and more diverse crowd has been joining the Academy; and I can't help but wonder if we might see some change towards this gap between the guy who goes and sees the newest popcorn flick and the Academy member sitting down with his avocado latte (with skim milk) filling out his Oscars ballot.
Regardless, while movie fans are consuming movies differently, and the Hollywood "elites" lose more and more clout, the movies are still there and so are the love they get. All in all I think the 2010s was a significant improvement for cinema. So just in time as the cities and states start to re-open, I give you one last list of movies I'd recommend you give a look if you haven't seen them yet. This list includes two Oscar Best Picture winning movies, a movie that mixes sports with dance and romance, a film about two great storytellers, my favorite of the Marvel movies, a modern day Rocky, the Godzilla film that won a major award, my favorite Pixar film, a modern-day crime thriller, and a new Christmas classic. These are my favorites movies from the last decade in film.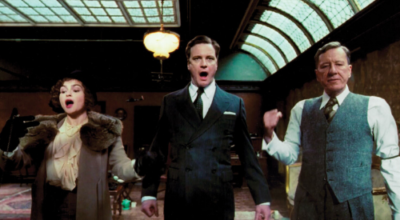 2010: "The King's Speech" (Won The Oscar For Best Picture)
After three decades I finally picked a movie again that also won the Oscar for Best Picture that year. The King's Speech is a period piece on King George's battle to overcome his stutter at a time he ascended to the throne thanks to his brother's controversial abdication – and all in time for World War II to break out. Colin Firth's performance as the reluctant King won him an Oscar for Best Actor and Geoffrey Rush and Helena Bonham Carter also put in Oscar nominated performances. The movie's win for Best Picture was an upset over the highly acclaimed The Social Network thanks in part to an impressive marketing campaign that picked up steam as the Oscar campaigning took place in which they asked Academy members to "Find your voice".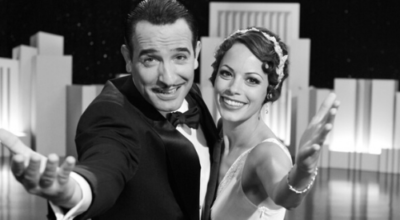 2011: "The Artist" (Won The Oscar For Best Picture)
This movie seems to be up there among the most dismissed of the Oscar winners for Best Picture because obviously Hollywood tends to be attracted to movies about filmmaking. That said I personally loved this movie when it came out and was delighted to see it become the awards show Juggernaut that it ended up becoming. The film centering around the fall and second chance comeback of an actor during the silent era is told as an old school silent film and mostly shot in black and white. It really takes you back to the silent movie age even while it plays around with modern film making techniques.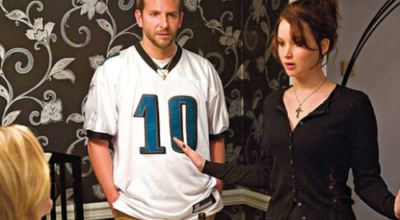 2012: "Silver Linings Playbook"
You know a movie better be good when it references my Tampa Bay Rays losing to the Philadelphia Phillies in the World Series as a positive thing. Based on a novel by Matthew Quick, this film centers around a man obsessed with reuniting with his ex-wife while dealing with bipolar disorder, living with his parents including his gambling addicted father (Played by Robert De Niro himself), and trying to get ready for a dance competition with a widow (Played by Jennifer Lawrence who won an Oscar for the role) who is also dealing with some mental issues. The movie is a dramedy and there's plenty of laughs with the heavy stuff; it also relies on actual sports scores from the 2008 sports seasons making it feel even more realistic.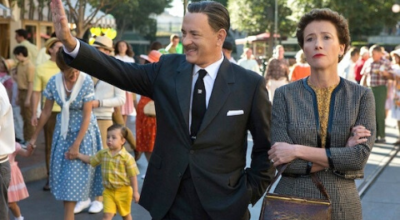 2013: "Saving Mr Banks"
A film adaptation on how Walt Disney convinced noted stuffy author PL Travers to adapt her Mary Poppins books into a movie, this is pretty much a big old sweet treat for any fellow Disney fanatics. While the movie does take out some of the more controversial tricks Walt pulled off to make the movie happen to his liking, and Tom Hanks comes off as more like someone paying Walt Disney than Walt himself, the movie is otherwise a fun look at past Disney history featuring a re-creation of early Disneyland and a look behind the scenes of how such a beloved film was made. Furthermore it has flashbacks to Travers' growing years as a little girl which includes what I think is a criminally underrated performance by Colin Farrell as Travers' troubled father. The movie would go on to cause momentum for a great Poppins movie sequel to come out in 2018.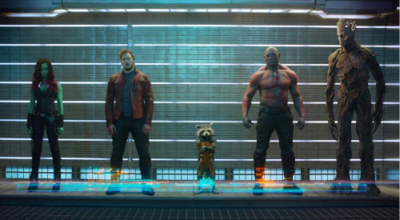 2014: "Guardians of the Galaxy"
There's been a giant elephant in the room in regards to this series of mine in that no Star Wars film has ever made it onto one of these lists. The main reason  being that the franchise has never come close to touching me in the way it has so many others. That's a different piece for another day, but if I had to pick a movie that actually gave me that rush of a great space opera that I never got from Star Wars it has to be Guardians of the Galaxy. This movie isn't just an action-adventure superhero team up, it's also a science fiction tale, a comedy, an adventure, and practically a two hour soundtrack all at once. Once this film's ending credits rolled when I first saw it, I wanted to rush right back in and see it again. Of all the treats the Marvel Cinematic Universe has given us this remains my all-time favorite and is in fact easily my pick for my favorite movie of the last decade. I actually watched this movie in theaters the weekend it came out on Friday, Saturday, and Sunday; coming up with excuses to go see it on three consecutive days.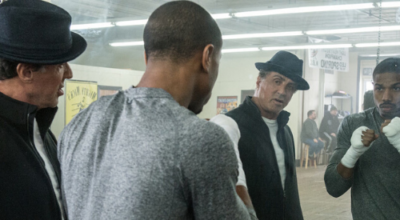 2015: "Creed"
I picked Rocky as my favorite film from 1976 and now I pick the first film from the modern franchise it birthed in Creed as my favorite film from 2015. When I first heard this was in development I scoffed at it as another Rocky franchise sequel that would come and go with no great fanfare, but the movie surprised me in re-telling (And i'd argue even better this time) the story of the first film with Rocky's character now playing the mentor to his former rival's son. The film ended up giving Sylvester Stallone an Academy Award nomination for playing a character he got a nomination for playing forty years previously.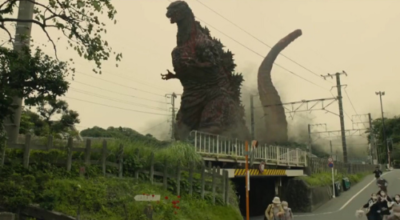 2016: "Shin Godzilla" (AKA: "Shin Gojira")
You want to watch a film that perfectly encapsulates the current worldwide problem of inept governments trying to squash a pandemic beyond their control?  Don't watch Contagion or Outbreak, watch Shin Godzilla. There's a reason this film won the Japanese Academy Prize for Best Picture. Shin Godzilla isn't just a giant monster film, it's a political satire and thriller as well. The film shows how serious and devastating an actual giant monster attack would be when you strip away just looking at it as a CGI spectacle, Godzilla is an uncontrollable and random force of nature and the Japanese government are our eyes and ears as they struggle to control something they know little to nothing about. As the film progresses it hits you more and more how outmatched they are as everything from a race against time to understand the creature to bureaucratic red tape to political strategy to not have public opinion turn on them costs them as they fail time and time again to stop the beast. The movie also pulls off a score that uses old tracks from past films that somehow fits with the modern movie that plays in front of us. Of all the Godzilla movies, this is probably the closest to have matched the serious and dark tone of the 1954 original.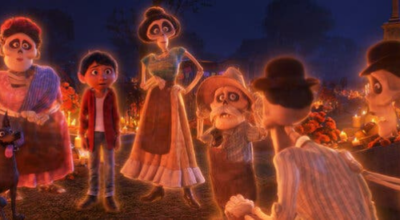 2017: "Coco"
If I had to pick a favorite year for movies from this decade I'd probably go with 2017, which made picking a favorite this year a tough task; but ultimately I had to go with my pick for my favorite of all the great Pixar films, Coco, which centers around a young man with a love of song who finds himself in the land of the dead seeking out his ancestors. While some of the film's plot twists can be seen a mile away, they're also executed with twists that you didn't see coming either. The movie is both a tale about family and death and how important remembering where you came from can be. It's got plenty of laughs, but like other Pixar films it will challenge you not to cry, especially when the song "Remember Me" plays.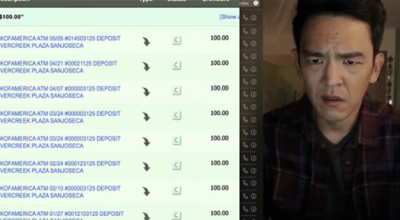 2018: "Searching"
Told through the eyes of any video capturing technology available, Searching is a good old mystery thriller as you follow a father in desperate search for his missing daughter as he discovers her secret online past. The movie has many twists and turns that sucks you into the roller coaster that is the search for this missing girl and the discovery of why is behind it all will leave many mouths agape at first watch. Not to mention the film uses every little bit of evidence presented, even those that seem unimportant when first shown only to come back around to it later in the film as key pieces. The film starts on a similar note to Up and quickly has you buying into why this father is as desperate as he is to find his little girl. This could have easily been a gimmicky movie but it ends up being so much more than that.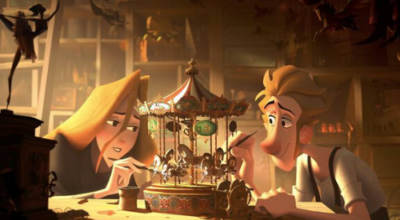 2019: "Klaus"
The first streaming service distributed film to end up on this list, Klaus is an original re-telling of the origins of the Santa Claus mythos. The movie has incredible stylistic animation that sets it apart from the Pixar and Dreamworks formula that has become the norm, and it's an original story at a time most animated films seem to be sequels to past ones. Watching this didn't just transport me back to the Disney Renaissance days of animation, but it's an instant Christmas classic I'll be watching many times for future holiday seasons. This movie had trouble finding a distributor but ended up winning the BAFTA for Best Animated Feature and upset Frozen II to get an Oscar nomination for the same prize as well.
And that now makes it 100 movies that I have recommended to you the reader in the last ten weeks as the pandemic keeps us at home. One from each year since 1920. Again these lists are a personal compilation of one guy's favorite movies and if I were to sit down and do a list like this again in five, ten, twenty, etc years it might look different given I will likely discover other past films I haven't seen or how much better certain movies age for me in the coming (hopefully many) decades of my life. And likewise, had any of you had sat down to make such a list it would likely look significantly different with (I'd like to think) some similar films making the cut. Movies at the end of the day are subjective and touch each of us differently, it's why at the end of the year we make a favorites list and none of them look exactly like the other – even among the snobby print critics. It's why some of us are happy when the Best Picture winner is announced, and some of us groan in response. It's why I consider a franchise like Godzilla instrumental to growing up with movies, while others would pick Star Wars, and many kids will grow up saying it was the Marvel films.
I have been watching movies since I could remember anything about my life, and I have seen so many movies that even a list of 100 favorites is the tip of the iceberg of movies I can go on and on about loving and re-watching plenty of times each year. In fact it pained me to not be able to mention certain films that didn't come up over the last ten weeks because I love them to pieces just as much and I would highly recommend others discover them for themselves — some were mentioned in the comments section to these pieces. I figure that the reason I've gotten into watching more and more films each year and have started a YouTube channel to review movies each week is because i'm constantly chasing that high of discovering a movie that I know will stay with me forever as one of my favorite stories and set of characters to return to on multiple occasions. Every movie is a chance to become just that and every year some of them end up giving me that high.
The next part in this series is the 2020s and it has yet to be written. A new decade for cinema, and I wonder what will come of it. Will the cinematic universe craze last a little longer? Will there be a shift in what types of movies get awards recognition? Will streaming totally take over versus the theatrical experience? What new modern day classics that will be shown as iconic movies to future generations come to the screen in the next ten years? What movies will wind up among my favorites of the decade? There's only one way to find out, and for that i'll see you all at the movies…
…whenever the theaters finally open up again.