Weekend Plans Post: A Breath of Fresh Air
I went to the grocery store again. We still get groceries delivered, but the pharmacy called and I went in to pick up the prescription. While I was there, I noticed two very, very good things:
Thing the first: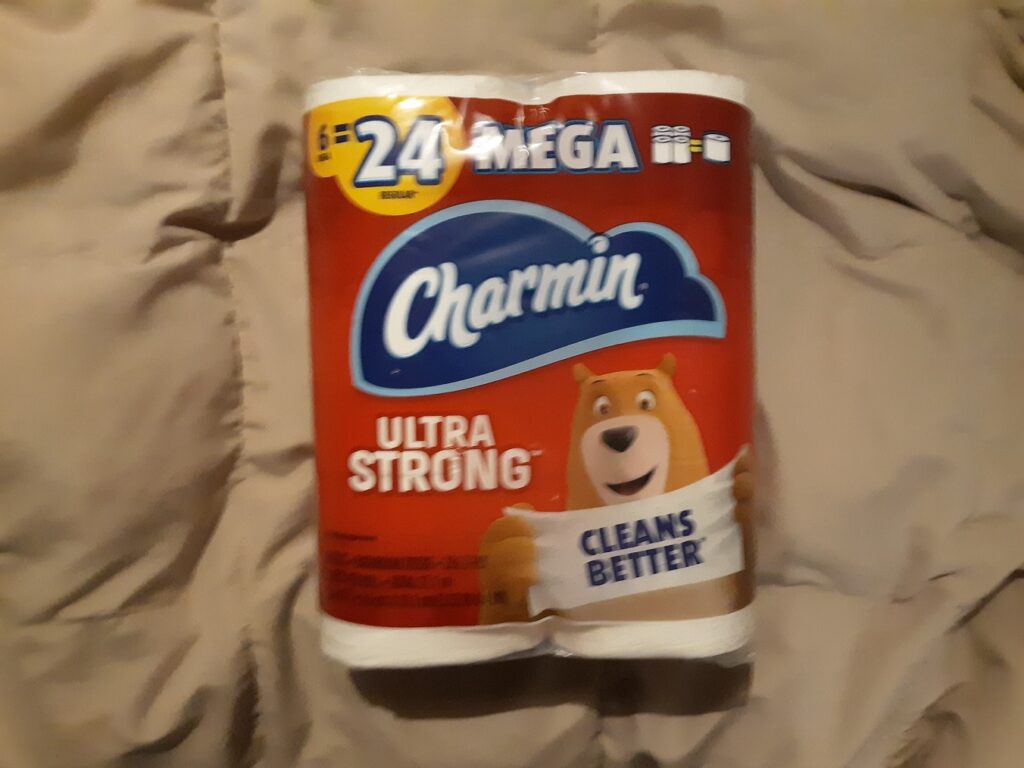 Oh my gosh! They had it! We still have one of the giant packs from Kirkland sitting in the storage room but they had a pack of our preferred brand. And they had SEVERAL. So I didn't feel guilty about getting one. (And I only got one.)
But this is the thing that excited me the most:
THAT'S RIGHT THEY HAD MY SPAGHETTI!!!
I still have the American Beauty spaghetti. It's unopened because I used the sauce on homemade Boboli pizzas, as topping for scrambled eggs, and for a well-intentioned (but disappointing) Italian Hot Dog. So I didn't NEED the Barilla spaghetti… but, man, after months of not being able to get it, putting a box of it in the cart felt wonderful. I then had a handful of other things to wonder about… did they have dishwasher detergent? Yes they did! So I got my dishwasher detergent. Did they have hand sanitizer? Of course not. Did they have Clorox? No… oooh, but they did have a full selection of off-brand bleach.
This time, I didn't feel the need to fill my cart. I mean, sure, it had a bunch of stuff in it… but it wasn't panicky. More importantly, it didn't FEEL panicky. The store was (more or less) fully stocked. I am confident that the day is coming where I'll go in there and they'll have Lysol wipes again, and Clorox, and hand sanitizer. And we'll buy a bunch and put them under the sink.
That will be nice. In the meantime, it's nice to see my toilet paper is slowly coming back. It was WONDERFUL to see my spaghetti.
And so, on Wednesday night, we ate the LAST of the panicky "oh, my gosh, we're going into Quarantine!" pre-made meals from March. Frozen Orange Chicken. I made my own rice in my own rice maker, heated the chicken, heated the sauce, and mixed everything together and it was downright delightful.
So I'm thinking that we can, through attrition, start paring down all of the other emergency stuff that replaced all of the other early panicky purchases in the following weeks. Perhaps go back to only keeping a half pound of cream cheese on-site. We may never go back to having a freezer that has more ice cream in it than ground beef for at least a year or two… but it'll be nice to go back to seeing the fancy-schmancy frozen pizzas as a compromise for when we don't want to cook rather than as a luxury that needs to be saved for a special occasion.
And that means that this weekend will be devoted to Laundry! We'll have a game night on Saturday, over Discord, and that's always fun too and, in many other weeks, would have been the highlight… but this week?
I got my spaghetti back.
So… what's on your docket?
(Featured image is Tiger, enjoying a postprandial catnip with Sock Monkey. Photo taken by the author.)