100 Favorite Films To Recommend Part 9: The 2000s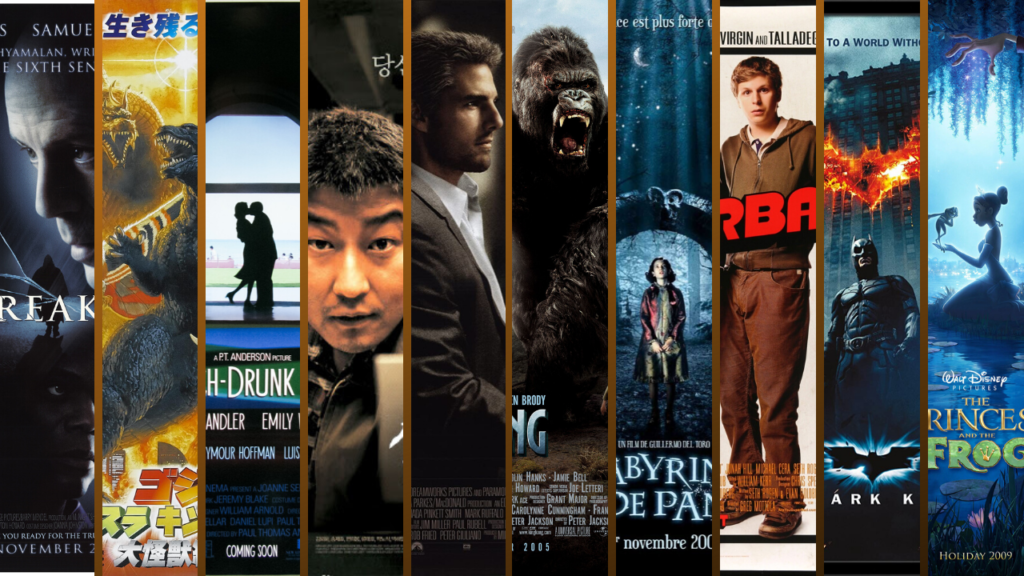 In the 1920s, the film industry in America and eventually across the globe had grown large enough to become an important part of the American past time. That was followed by four straight decades of the rise and fall of a golden age for Hollywood in which it transcended into becoming a part of the fabric of Americana (If not the world even) before television's rise forced it to take some lumps. A revolutionary movement of auteurs bridge the gap in the 1970s into an industry that enjoyed big box office franchises and critically acclaimed award winning films into the eighties and nineties. But in retrospect and with hindsight, I would argue that the 2000s was a bridge in a gap the same way the seventies were to a new era for film.
Going into the new century, the Academy Awards and other awards shows were on league with sports championships in ratings and the box office tended to somewhat reflect some connection between films the general audiences were going to and films that were acclaimed and awarded. While movies made bonkers money every now and then, the gap between them was enough that the phrases of "blockbuster" or "lightning in a bottle" still had meaning.
But something seem to shift in the 2000s, and one could argue it was already starting to happen in the mid to late nineties to a point. By the end of the decade the Academy Awards highlighted more and more movies that weren't resonating with general audiences at the box office, and the popularity of the awards show season waned to being a thing for niche cinephile types. Come the end of the first decade of the new century, Box office records would be broken every year and a decade filled with many billion dollar makers was on the verge of happening. The cinematic universes of superhero cinema would slowly but surely emerge, and by the end of the decade it would be kicking off the greatest era in its history of film adaptations.
In time the 2000s would be a decade in which the American fascination with Hollywood in terms of the glamour and media image, in my opinion, would take a significant hit. Movies were now becoming more of a personal experience with cravings for things that maybe the most artistic minded in the industry would come to debate as not being cinema, and studios gravitated to those types of films to make money while the search for award winning movies shifted more and more towards film festivals by the end of the decade.
For my part as someone who has been writing each week about my favorites movies from each year over the last hundred years of cinema, I can say that perhaps the fact that this is the third straight decade in which no Best Picture winner is listed among my recommendations speaks volumes about what might arguably be the slowly growing gap between general audiences and the films that get all the praise and award statues. But that's for another type of article in regards to modern cinema in the twenty first century.
This is a piece on recommending my favorite movies for one decade and it seems to be a culmination of picks of all sorts of films that I gravitated to from each decade in previous lists. There's two down to earth superhero tales, one a completely original take. There's two giant monster films featuring icons of the kaiju genre. There's two not so typical romances. There's two unnerving thrillers in regards to killers, one based on an actual event. And there's two coming of age tales though both dramatically different in genre and tone. These are my favorite films from each year from the decade that started a new century.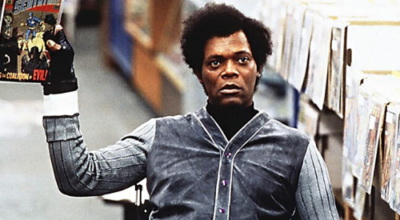 2000: "Unbreakable"
Filmmaker M. Night Shyamalan is perhaps one of the biggest hit and miss Directors in Hollywood. Making films that end up Academy Award nominated (The Sixth Sense) or movies that end up in the debate for worst films ever (Avatar: The Last Airbender). This original and down to earth spin on the superhero genre are among his hits. In a century of film that would see massive CGI spectacles for the genre, Shymalan's take on it gives us an origin story of an everyday man played by Bruce Willis himself who has personality flaws and takes time to accept his gift. Along the way he's guided by the mysterious Elijah Price played by Samuel L Jackson, a man with brittle bones and an obsession with superheroes. The film's twist ending is among the best and most shocking in cinema. I only wish the sequels to this film were anywhere near as good as this one.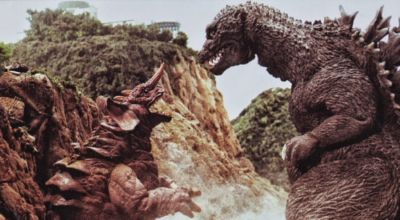 2001: "Godzilla, Mothra, King Ghidorah: Giant Monsters All Out Attack" (AKA: "Gojira, Mosura, Kingu Gidora: Daikaijū Sōkōgeki")
Plenty of beloved Godzilla classics came close to making it onto my lists but happen to end up competing in years were a film or two were just better in my mind (Godzilla in 1954 and Mothra VS Godzilla in 1964 for example). From my favorite film franchise of all-time, this is the second movie from it to make one of these lists. What makes what we Godzilla fanboys refer to as "GMK" for short stand out from the plethora of Godzilla movies is its unique premise that makes the king of the monsters take a completely different role than any other film. Whereas as before he played the role of a warning about nuclear weapons or a children's savior or even a warrior against pollution, in here he is a ghost made up of all those souls that Japan has wronged. He is a true titan of terror in this one, an enemy to mankind with an aura of evil intentions for the land of the rising sun – even being presented with no pupils to give him what may be his most evil look. Like in the 1954 original, Godzilla is a monster with no remorse with scenes in which he strikes down hospitals and a news helicopter. To combat this revenge seeking entity, Japan's mythical guardians must rise up and take on Godzilla. The guardians come in the form of Baragon, Mothra of course, and Godzilla's nemesis in King Ghidorah – the only time he plays good guy in one of these movies.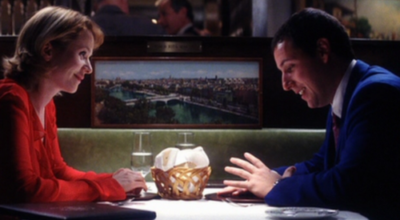 2002: "Punch-Drunk Love"
It really frustrates me that comedians like John C Reilly or Melissa McCarthy are in mediocre to downright horrible comedy films when we've seen them do such great dramatic roles as well. Adam Sandler is also on that list. He's recently (rightfully) got praise for his performance in Uncut Gems, but he's also had good performances in other dramatic roles including this interesting twist on the love story in which Sandler plays a lonely and troubled man falling in love while he is dealing with threats of extortion off of one phone sex call (You read that right). The movie is a dramedy with plenty comedy and other notable performances including a mesmerizing one by Philip Seymour Hoffman.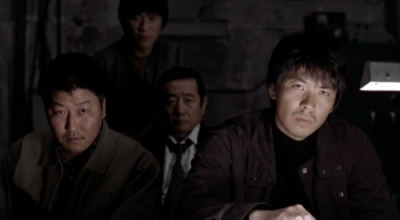 2003: "Memories Of Murder" (AKA: "Sarinui Chueok")
Bong Joon-ho recently broke through from a highly respected Korean film director and into Hollywood royalty when his film, Parasite, became the first non-English speaking film to win the Oscar for Best Picture last year. While I liked that film, I think Bong has given us even better movies and this one is my pick for his crowning masterpiece. Inspired and loosely based on the then unsolved (and since solved) Hwaseong serial murders, this is a stress inducing two hour plus thrill ride in which you follow detectives desperate to solve a case that you know won't be figured out by the end. The movie has some incredible editorial cuts and camera pans that match with whatever scene is happening in front of us and whatever emotion we should be getting from it. The performances are great and the movie ends on a frightening final frame in which our main protagonist is looking out at the film audience in search for the killer. The crazy thing about it? After the killer was identified, it was confirmed by a cellmate of his he had seen the film and thus that final frame rang true.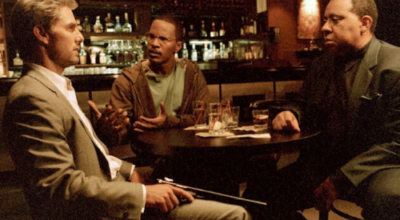 2004: "Collateral"
Tom Cruise playing a deranged hit man forcing an innocent cab driver played by Jamie Foxx to drive him along on a spree of assassinations to be done all in one night? That's the plot behind this thrilling Michael Mann neo-noir, and like Foxx's character you find yourself a captor of Cruise's as he forces us to watch his heinous acts. Throughout the whole film you find yourself wondering who this hitman really is and while we never get a full answer, we just know its a brush with someone extremely dangerous. Foxx's performance lead to him getting a Best Supporting Actor Oscar nomination on the same night he won a Best Actor Oscar for Ray.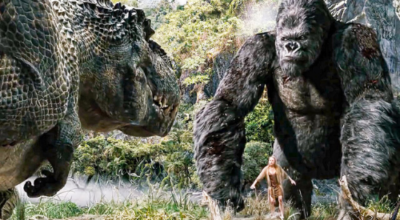 2005: "King Kong"
After completing his great The Lord of the Rings trilogy of films, Peter Jackson set out to remake a film that made a previous list in this series, 1933's King Kong. It wasn't the first attempt at remaking the film, it was tried in 1976 and that adaptation wasn't met with the best of praise. However by bringing it back to the thirties, adding more depth to the characters, and giving us an even longer adventure on Kong's Island, Jackson pulled off a kaiju epic that pays homage as much as it re-imagines the 1933 masterpiece. Its not as good as the original but of all the Kong films since its in a very exclusive list of those that come close.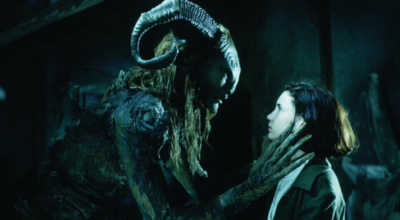 2006: "Pan's Labyrinth" (AKA: "El Laberinto del Fauno")
Guillermo del Toro has made some good to incredible dark fantasy films and even directed an Oscar Best Picture winner in The Shape of Water. But for me this Spanish-Mexican dark tale interwoven between real world events and a labyrinth filled with mystical creatures is his best yet. The creature and set designs are amazing, and you'll find yourself equally in awe and sometimes even horrified at the worlds our main protagonist visits.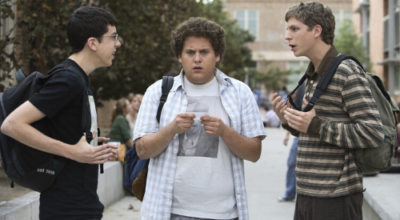 2007: "Superbad"
This coming of age raunchy sex comedy about two high schoolers trying to lose their virginity and score booze introduced us to a few would be future film stars. But I enjoy it the most because its the only type of these movies that has ever hit close to home with my experience in high school (Though I swear to you things never got as crazy as they get in this movie). Ultimately this movie ends up being a sweeter film than its plot teases, and is an equally smart and enduring comedy that's ultimately about two best friends.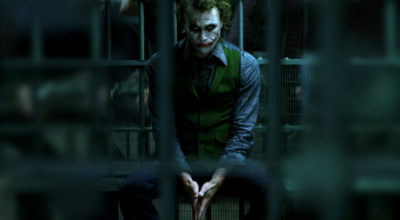 2008: "The Dark Knight"
If 1989's Batman showed how you can make a gritty superhero film, 2008's The Dark Knight (A sequel to 2005's Batman Begins) took that and made itself the golden standard that future down to earth and yet gritty superhero films will be judged by. The biggest highlight of course is the show stealer of all show stealer performances by the late Heath Ledger as the Joker himself – which won him an Academy Award for Best Supporting Actor and remains to this day my pick for the best Joker ever presented in cinema (Including Joaquin Phoenix's). I usually don't get too worked up over Oscar snubs, but it bothers me to this day this film wasn't as least nominated for Best Picture. In fact so many people cried out in offense over this, that the Academy expanded their nomination list for the big award the following year.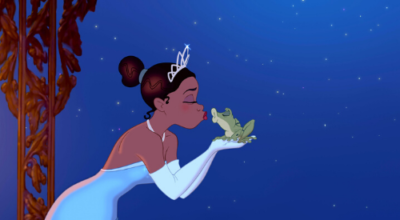 2009: "The Princess and the Frog"
2009 was a great year to be a fan of animated movies. From the award winning Pixar film Up to Fantastic Mr Fox to Coraline to my choice for favorite movie of this year, The Princess and the Frog. A twist in the old fairy tale and set in 1920s New Orleans, the movie is highlighted by diverse characters, great musical numbers, a great Disney villian voiced by Keth David himself, and the kind of animation that brings you back to the Renaissance era of Disney animation. It is the only Disney animation studios film since the turn of the century that I consider a masterpiece from them, and whenever I see it come on I have to sit down and watch it again.
And thus ends the list of my favorite movies from the 2000s. If you haven't yet please do read my similar lists for the 1920s, the 1930s, the 1940s, the 1950s, the 1960s. the 1970s, the 1980s, and the 1990s. The goal of this series is to hopefully help others discover some great films they might want to try out while most of us are stuck at home, and as always I do enjoy others' recommendations in the comments. Next time, we wrap it up with the previous decade of movies  – the 2010s.