The Turning of the Narrative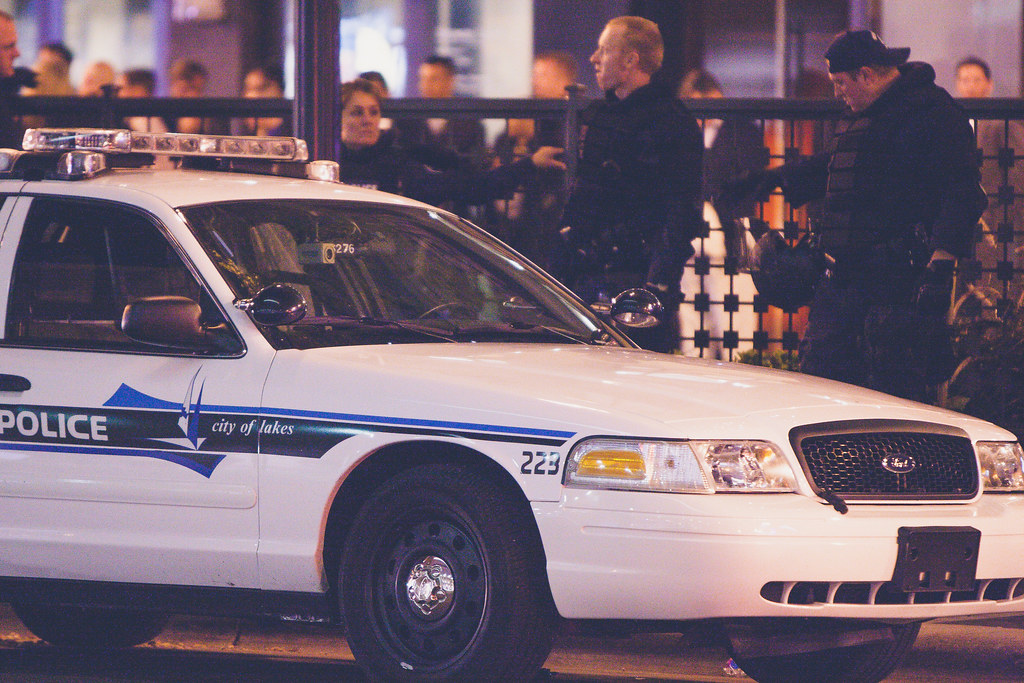 By now everyone has heard of the of death George Floyd at the hands of the Minneapolis PD.  To the city's credit, they fired the officers right quick (we'll see if the Union/courts get them re-hired, or if they simply get hired at a nearby department), but this isn't about that.
This is about how Law Enforcement Media instantly makes such stories all about them, how they play the victim card with disturbing effectiveness.  Case in point, this article about riots in Minneapolis in response to Floyd's death.  It starts out simple enough with reports of riots, and vandalism of police equipment and facilities.  Then we get to this:
Monday morning, Frey read a statement that said Chauvin had "failed in the most basic, human sense," and called Floyd's death "wrong on every level."

The other two officers fired were said to be those who responded to the scene a short time later.

While the media isn't showing is the altercation officers got into with Floyd after asking him to come down from a vehicle he was sitting on.
The first sign of putting the blame on the dead person.  To be fair, police body cams may have some very compelling video of Floyd starting an altercation with the police, rather than passively allowing himself to be arrested.  And police may have been perfectly justified in putting him in restraints.  But then the narrative shifts to this:
The story brings to light a movement out of California to tie the hands of law enforcement in regards to the use of "chokeholds".

As we reported this past fall, a group of activists in San Diego are pushing for new restrictions over police officers using chokehold restraints when they're dealing with dangerous suspects, and depending on the outcome, it could put the lives of officers at risk.

A large group of activists, community members, professors and others gathered at San Diego State University's Black Resource Center on Monday to call for the ban of police chokeholds, calling the act inhumane and saying that it could lead to death or other lifelong effects.
Ohhhkay, except Floyd is not in a choke hold, he's on the ground, in cuffs, with the knee of an adult male pressed into his neck.  That is the metaphorical, if not the literal, boot of authority on the neck of the citizenry.  Choke holds don't enter into it.  Some more:
Currently, police in San Diego are not authorized to use chokeholds unless their lives are in danger. They are, however, able to use something referred to as the "carotid restraint", in which a strategic hold on the carotid artery causes the suspect to pass out.

As any officer will tell you, the hold could very well mean the difference between life and death, both for the officer and/or the suspect.

But no matter the situation, the Racial Justice Coalition says that chokeholds are never warranted.
Again, still no choke holds at issue, but clearly the narrative is moving towards officer safety.  Like this:
Critics say that the new law surrounding deadly force puts police officers at a greater risk of injury or death. It is way too easy for a grand jury, a judge or a trial jury to Monday morning quarterback the situation from the safety of the courtroom. It is easy to look at the totality of circumstances after the fact. Officers have to make a split-second decision. They do not always have access to the totality.

This legislation uses vague terminology to the detriment of our police officers, their safety and their decision-making process.

They said the laws could make officers hesitate for a fatal second if they have to consider alternatives to lethal force. That's what Sacramento County Deputy Sheriff Julie Robertson faced. She testified how her partner, Mark Stasyuk, died last fall during a gunfight and she hesitated as the suspect shot at her with only his back exposed.
And here we are.  It's about police being afraid that they will have to keep in mind the full scope of their actions or suffer the consequences, just like everyone else does.  I'm not going to let them take the narrative there.  Floyd was not an armed man threatening officers, he was cuffed, on the ground, with a knee to his neck.  He was in police custody.  If he was still struggling and officers were worried he was going to stand up and somehow be a threat to them with his hands cuffed behind his back, they could have cuffed his ankles.
No, what I think happened is Floyd did resist, and the cops had to use force, and that pissed them off.  So after they had him restrained, they applied some non-judicial punishment in the form of pain with a knee to the neck, instead of just standing him up and putting him in the backseat of a cruiser.  And they screwed up, killed a man, and are trying to deflect attention.
And why not, it's worked in the past.
Photo by Tony Webster