Saturday Morning Gaming: Lightmatter
80's Commercials - Lite Bright
Portal is one of those games that managed to cross over into regular mainstream conversation among people who do not play video games. You've heard the phrase "The Cake Is A Lie"? Welp, that's Portal. (For what it's worth, the game is amazingly funny. I have no idea how the line about the cake was the one that made it over.)
The thing that Portal capitalized on was the whole "monologue" thing. There was a lot of walking from here to there in the game and, let's face it, if you're not trying to solve a puzzle in the puzzle game, it's kind of dull to just walk. A monologue, however, turns a dull walk into something that's really kind of awesome. Heck, it turns getting to the actual puzzle a couple of seconds early into a reason to just stand there before you get back to the game.
Portal 2 did something similar (but made it kind of transparent, if you ask me). There were long sections where you were just walking around while listening to Cave Johnson yell things. The speeches were awesome and funny but they changed the cadence of the game. Now we're listening to a speech. Now we're doing a puzzle. Puzzle done? Well, we've got to get from here to there and it'll take 20 seconds so here's a 19 second monologue about the importance of testing new technology on homeless people.
Lightmatter, available on Steam, is a game I picked up on sale a few months back and I finally got to playing last week. It's a short game (about 5 hours) and I beat it in a couple of sessions. This is more or less exactly how long it needed to be (and/but I'm pleased to have gotten it on sale rather than paying full price for it).
Like the Portal games, it's a first-person puzzle game with the twist being that you cannot step on any shadows. (The guy giving monologues to you tells you early in the game to "think 'The Floor Is Lava'".) The puzzles all involve setting up light sources so you can get from here to there without stepping on a shadow. While you are doing this, David Bateson (the voice of Agent 47 in the Hitman games) gives you monologues explaining the universe.
The universe is, of course, one in which Lightmatter is a product being developed by the Lightmatter corporation and the CEO is one of those visionary utilitarian guys who has just cracked a whole bunch of eggs.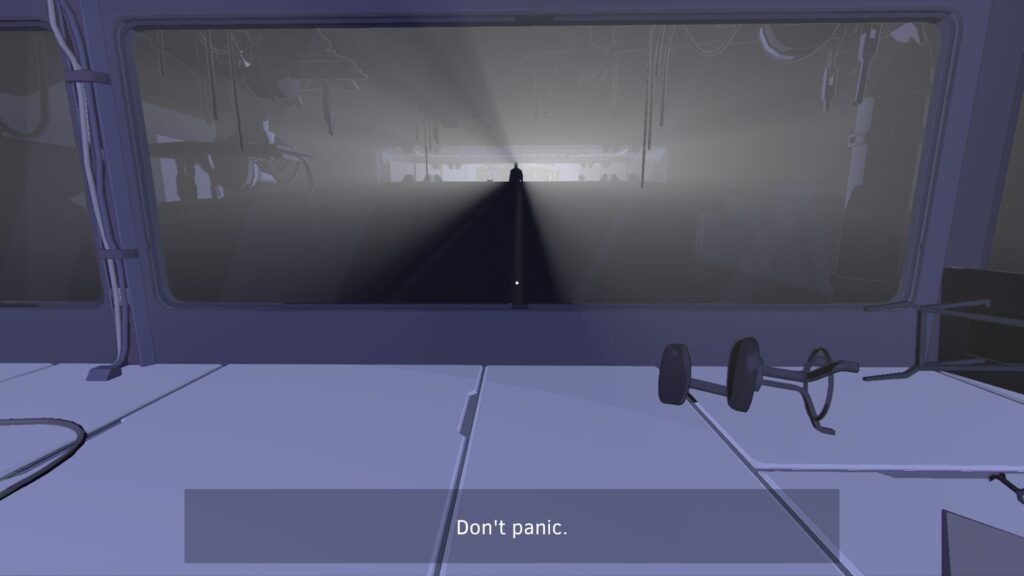 Are the monologues as good as in Portal or Portal 2? Well, let me begin by saying that the tone of the Portal Games is an absurdist dark humor and the tone of light matter is more narrative without going for jokes. There are parts of the monologues that are funny, but the humor isn't the point the way that it was in the Portals. Several times during the Portal games, I laughed out loud. I don't know that I laughed out loud during Lightmatter's monologues. "Grim chuckle" is probably closer to the mark.
Which brings me to the most important question: Are the puzzles as good as the ones in Portal or Portal 2? Well… they're good. They're interesting. There are two kinds of light sources and you get trained on one in the first third, trained on the other in the second third, and use both of them together in the final third. There is the traditional floodlight on a stand (you can't jump when carrying this, so watch out!) that lights up a cone in front of the light (without lighting anything directly underneath the light itself).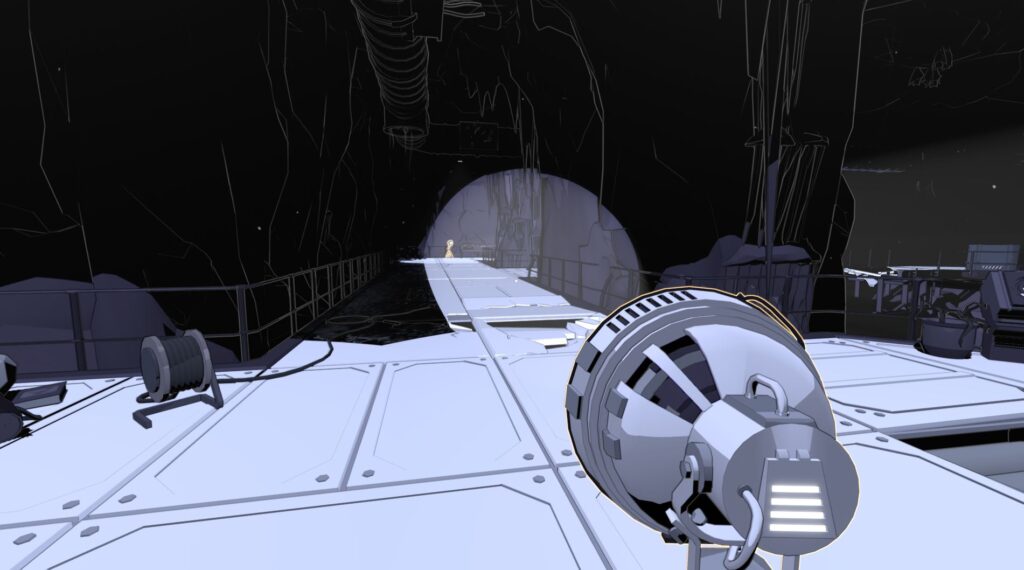 And there is the less traditional pylon which only lights up when it is in direct view of a power source but it generates light in a sphere around it (and lights up everything in the direct line to the power source… which means that if you break line of sight with the source, you risk immediately being thrust into shadow).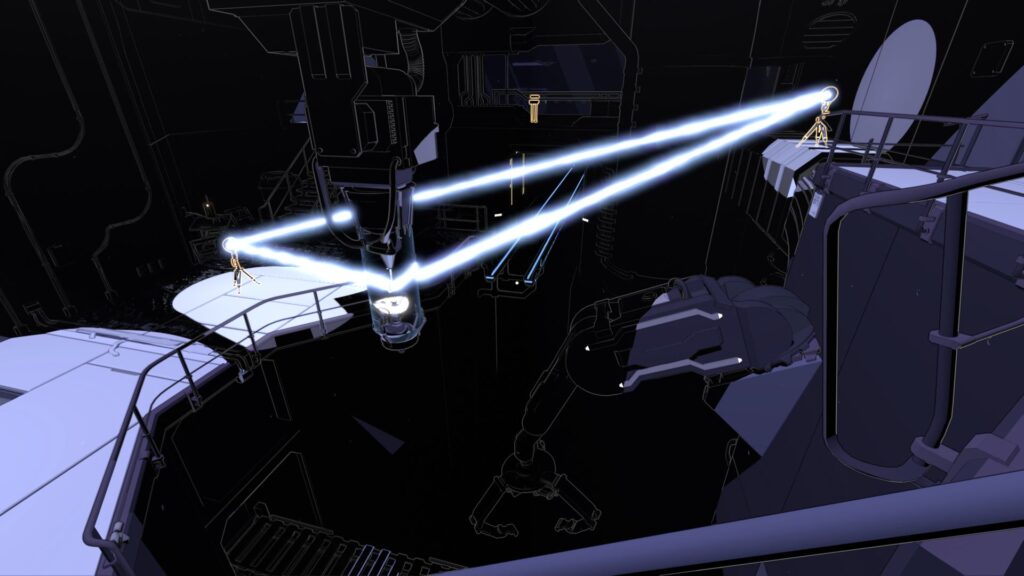 In those two screenshots, I deliberately placed the lights in such a way to show the shadows. If you step on the dark floor? Boom. Restart from the most recent checkpoint. (Luckily, you can jump in a small hop over a shadow and you'll be fine… just don't land in one!)
The game isn't too tough, it's not too long, and it merits being mentioned in the same breath as Portal and Portal 2 (even if to say that it isn't as good as them). But that's a high bar! Get it on sale and you'll be pleased to beat it in a couple of sessions too.
So… what are you playing?
(Featured image is a screenshot of your first view of the company itself.)