Saturday Spins: Jason Isbell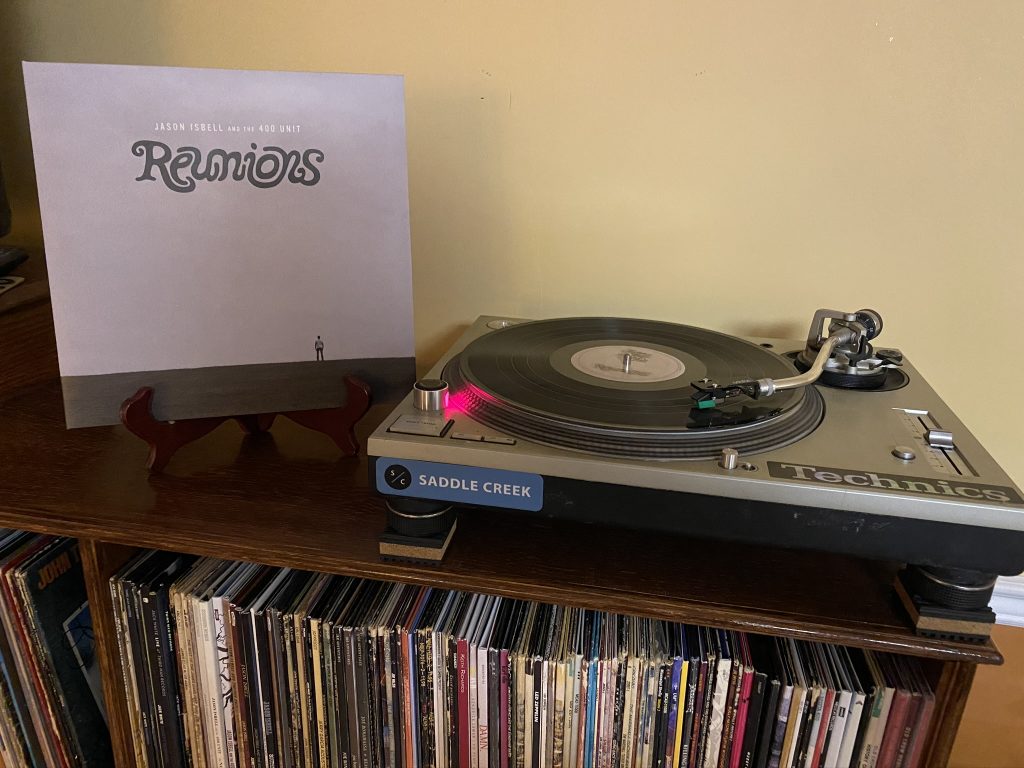 This week on Saturday Spins, we have a new release that might be this guy's best since his breakout album. We have touched upon this artist in previous iterations of Saturday Spins; he used be a part of the one of the greatest songwriting triumvirates in rock music.  While I don't think he belongs on the same stage or even venue as Tom Petty, he does flex some pretty great songwriting chops, albeit with repetitive themes.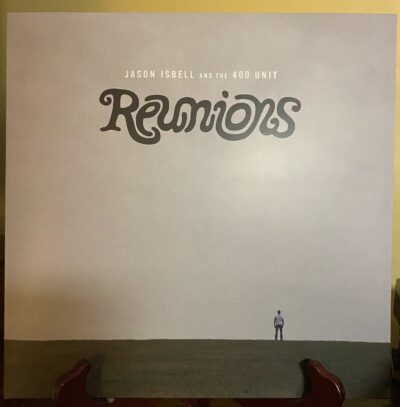 Jason Isbell and the 400 Unit
Reunions
2020
Commentary
Jason Isbell is something of an interesting subject. A talented songwriter and guitarist that used to basically live on Jack Daniels and cigarettes whilst touring with the Drive-By Truckers, before being unceremoniously kicked out of the band in 2007. He released a couple of pretty decent solo efforts, but did not achieve mainstream success. After sobering up at the urging and suggestion of Ryan Adams1, he released Southeastern in 2013 to critical acclaim.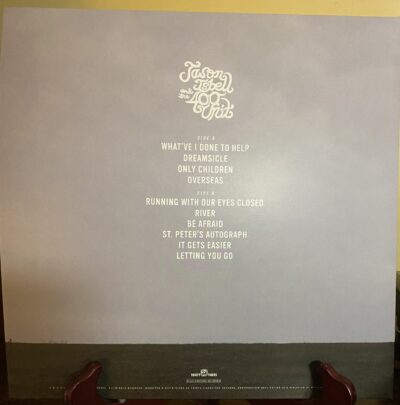 Due to the weird times we live in, Isbell decided to support indie record stores by releasing a special orange creamsicle vinyl a week early which I promptly ordered. Well, folks, I did not receive that in the mail. Although I still ended up getting a copy of the record a week early. So, I wish I could show off a fancy orange and white wax to y'all this week, but ¯_(ツ)_/¯.
The good news is that my plain jane copy sounds excellent. It is a gate fold jacket with the lyrics printed on the inside, and a liner notes sheet which can double as a small poster. Today I am going to rank all 10 songs starting with my favorite.
Track by Track
1. Overseas
Isbell began playing this live last year I believe and it garnered a lot of buzz in the fan community for being a great song, and woo boy, let me tell you it is an excellent song. It is pretty prescient, and showcases some of his lyricism. He uses the perspective of separated lovers to make a statement regarding refugees separated by geopolitical upheaval or cruel family separation policies that would surely never happen here in the land of the free.
2. It Gets Easier
Speaking of sobriety, this rocker is an anthem for those struggling with alcoholism or other substances. I love the melody, the guitar, and the lyrics in this song, but if I had $5 for every recycled trope in this song and every other song about sobriety that Isbell has written, let's just say I could probably have a nice dinner out on the town.
3. Letting You Go
If you want to know if your hero cries, put this song on. I was a goddamn puddle after hearing it. Isbell and his wife, the talented Amanda Shires, have a young daughter. She, too, is a subject or at least inspiration for many of his songs. See the bombastic and very on point White Man's World. As a father of two daughters, this whole song really hits home.
[youtube https://www.youtube.com/watch?v=g6alzZQXi7Y]
4. St. Peter's Autograph
Some people will argue that this one should be rated higher, and I don't entirely disagree with that sentiment. But since I am a narcissist like Jason Isbell we are gonna make this about me. This song is a tribute to the late Neal Casal who I briefly covered here when I discussed Ryan Adams & The Cardinals in the fall. Sadly, Casal took his own life in August.
5. Only Children
A song about two people trying to make it in the big city. I am of the opinion that this is Isbell's most Dylanesque song, it even casually mentions Bob in the lyrics!
"Are you still taking notes? Hydrocodone in your backpack Maybe these words will hold the beast back. Will you read me what you wrote? The one I said you stole from Dylan Over-encouraged only children."
[youtube https://www.youtube.com/watch?v=lXOzyi_xyR8]
6. Running With Our Eyes Closed
A stark change from the Herculean lyrical efforts of the last two songs on my little ranking, this song is a return to a more melodic and rocking motif. There's a reason it is the start to the back 5. It isn't special, but it doesn't suck.
7. Dreamsicle
In retrospect, I should have ranked this one a bit higher. But since this LP is chock full of excellent songs, it is hard to rank. I can't rank them all in the top. This one has another cool animated video as well. The best part of this song is that it is dredges up every summer memory. I guess "dredges" might not be the best choice of words. Perhaps it gives me a "longing" for summer.
[youtube https://www.youtube.com/watch?v=grHKQRLq1Gw]
8. What Have I Done to Help
These last few songs are the kind of over-produced stuff that I think Isbell kind of threw on there to complete the record.  That's not to say the man didn't pour his heart and soul into the songwriting on this particular album, I just think this one and #10 are not really his best work. This is just a 7-minute angry screed that to me is ¯_(ツ)_/¯.
9. River
"River" is a song about forgiveness and does a good job of getting the point across. It is a slow and plodding, but it is a nice listen. It definitely belongs on this record, but doesn't stand out like some of the others.
10. Be Afraid
It is the author's esteemed opinion that this is by far the worst song on this record. It was the first single released, and I was really afraid2 that it was going to be what the rest of this LP sounded like. Over-produced, too much echo; in fact, if Isbell wasn't already an established songwriter, I would think Dave Cobb wrote this one and insisted that Isbell put it on there. I said it before, and I will say it again, it sounds like throwaway material to me.
Whom he promptly threw under the bus, and continues to do so publicly, after the allegations from last year