Weekend Plans Post: On Shopping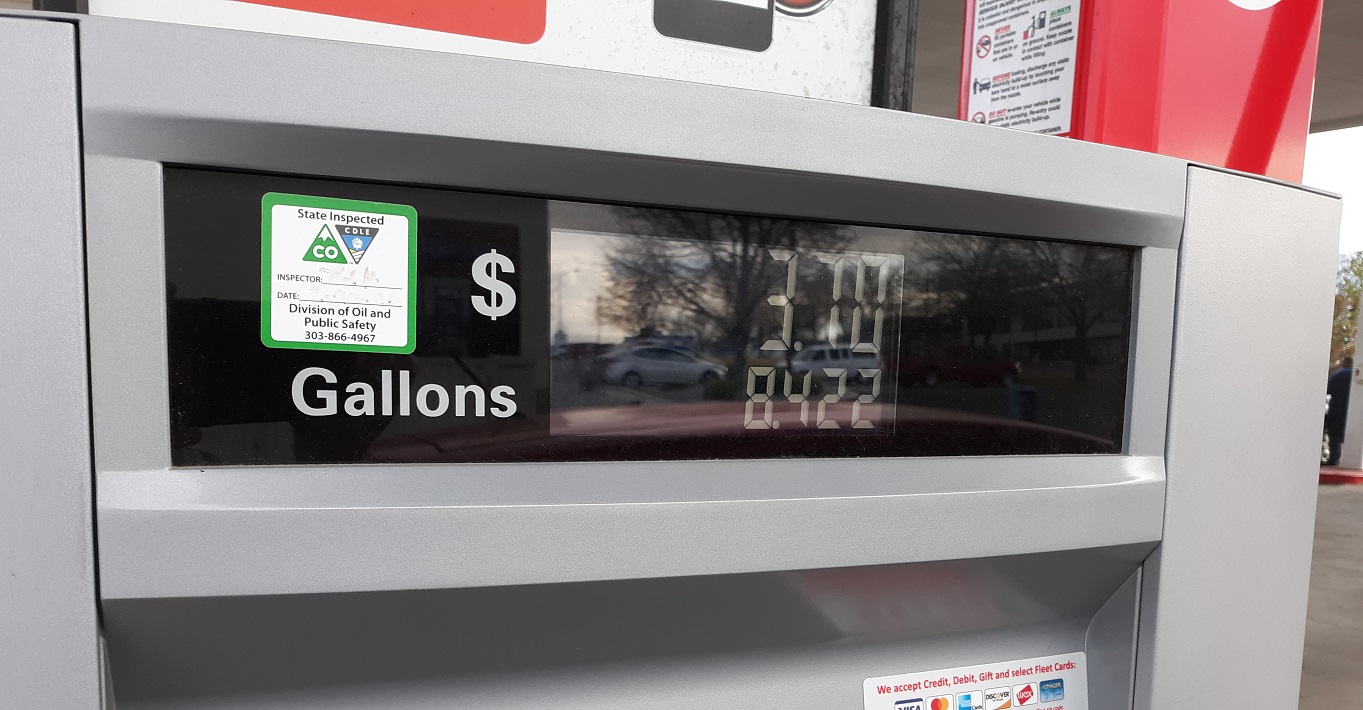 I had last gone shopping on the day the lockdown was announced. I picked up stuff like bananas and jalapeños and ground bison and bacon and Hamburger Helper and Kraft Dinner and I filled the tank of the car. "A buck 80!", I said to myself. "Not bad!"
And then I drove home thinking that we'd only be in lockdown for 3 weeks. We did our best in those 3 weeks. We left the house only to do stuff like "go for a walk" or "get the mail" or "take the trash to the curb". We got all of our groceries delivered. Get this: the PHARMACY delivered and they said that they got the okay to deliver without us having to do paperwork. Like, not even a signature. They signed the paper "COVID-19" and that was that. The only reason I got in the car was to go to the Credit Union to take care of the mortgage (via drive-through).
AND THAT'S IT. We stayed home. And 3 weeks turned into 4 and that turned into 5 and we got the okay to go back to work, in limited amounts, if we took a health test first (which involved taking our own temperature and asking whether we have coughs) and we HAD to engage in social distancing at work and we HAD to wear a mask and there are now hand sanitizer stations set up every 50 feet in the building.
I went into work to meet with a new manager to discuss various things that needed to get done and a gameplan for getting them done despite the various circumstances (we sat outside, it was pleasant) and it was SO NICE to drive to work and SO NICE to drive home.
We got a call from the pharmacy telling us about a new prescription and it was one of the days that I had to go into work to do an install on a bare metal server… yeah, I'll stop by the pharmacy on the way home.
I loaded up the car with a tub of Lysol Wipes, 4 pairs of disposable gloves, and went to work. The server got built. Time to go to the Store/Pharmacy and my litmus test for whether the store was too crowded to go into was this: Could I get an awesome parking spot? Like, if I got a parking spot that, under normal circumstances, I'd say "this is a great parking spot!", then the store was not too crowded. And it couldn't be a "I got there right in time as someone was pulling out" spot either. It had to be sitting there fallow.
I got a good parking spot. I put on my mask.
Went in and there was a masked worker who was spraying down cart handles and wiping them off and he gave one to me and I walked into the store and the first thing I noticed were arrows on the floor saying that each aisle was one-way. Huh. Good way to do it. (Or, at least it would have been had about 20% of the store customers just not cared about them… a lot of overlap with the ones who were not wearing masks.)
I first walked into produce and it was HEAVENLY. Brightly colored fruits and vegetables! Even the browns of the onions and potatoes were vibrant! Most everything was well-stocked, the shortages seemed to be of things like small-batch artisinally squoze Orange-Mint-Mango juice. I got some garlic. I got some pesto. I got some jalapeños. The pasta aisle was pretty rough but I was able to get everything I wanted. (I still couldn't get the Barilla spaghetti that I wanted, but I got the American Beauty spaghetti. I couldn't get long grain white rice, but I could get long grain jasmine rice.)
Until I got to the paper aisle, everything was stocked. I mean, I didn't go up/down every single aisle but, for the aisles I did go down, you'd think that nothing interesting was going on.
Then I got to the paper aisle. They had paper towels, but only singles and two packs. They had Kleenex, but only those little cube boxes and travel packs and not the big shoeboxy ones. They had toilet paper galore… so long as you didn't want the Charmin. If you wanted four-packs of what appeared to be some European import, you could buy it and they bragged that they had enough of it that there was no limit on the amount you could buy. I didn't get any.
I went down the cleaning aisle and was surprised to see that the dish soap was only slightly better off than the paper aisle. Thinking about it, it makes sense. I have gone from doing the dishes two or three times a week to doing the dishes once or twice a day. I'm sure that everybody out there has done similar… so, of course, the thing that happened to household toilet paper is now happening to dishwasher detergent.
One thing I noticed about the endcaps is that they weren't selling the usual variants of whatever was in the adjacent aisle. They were, instead, stocked with restaurant ingredient kinda things. 64 ounces of shredded potatoes. That sort of thing. Minimal art on the packaging. Hey, you don't need to put a pastoral scene on a product that the customer will never see, right? Just big black letters explaining that this is a gallon of Pinto Beans.
The bread aisle was similar to the pasta aisle in that you could get what you wanted, you just couldn't (necessarily) get the brand you wanted. The dairy was stocked. The deli was manned and people were standing in line having the deli people slice lunchmeats for them. (Socially distance MORE, people! Aside from the folks who couldn't follow the arrows, the other customers were great everywhere in the store except at the deli.)
The pharmacy had makeshift plexiglass put up so that you were not face-to-face with the pharmacist and the same was true for the checkout lines themselves. I picked up the paperwork for future pharmacy deliveries and thanked him for helping me. I went down a checkout line (avoiding the self-checkout) and paid for the first groceries I'd purchased in person since right before the lockdown. AND IT WAS AWESOME.
I can't believe how much I have missed going to the grocery store and looking at two different kinds of bacon and saying "I will get THIS bacon and not THAT bacon."
Then, as I was pulling out, I noticed that the car was down to about an eighth of a tank and I still had one pair of disposable gloves left… Okay. Let's fill'er up.
Gas was a buck-forty-three. I put in my supermarket code and the tank asked me if I wanted to use my ONE DOLLAR discount. HECK YEAH, I DO!!!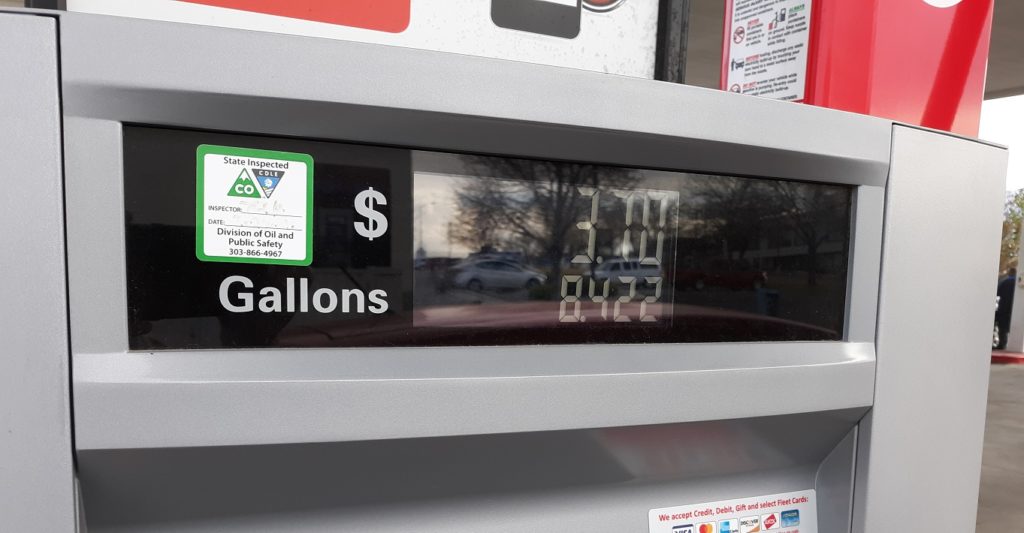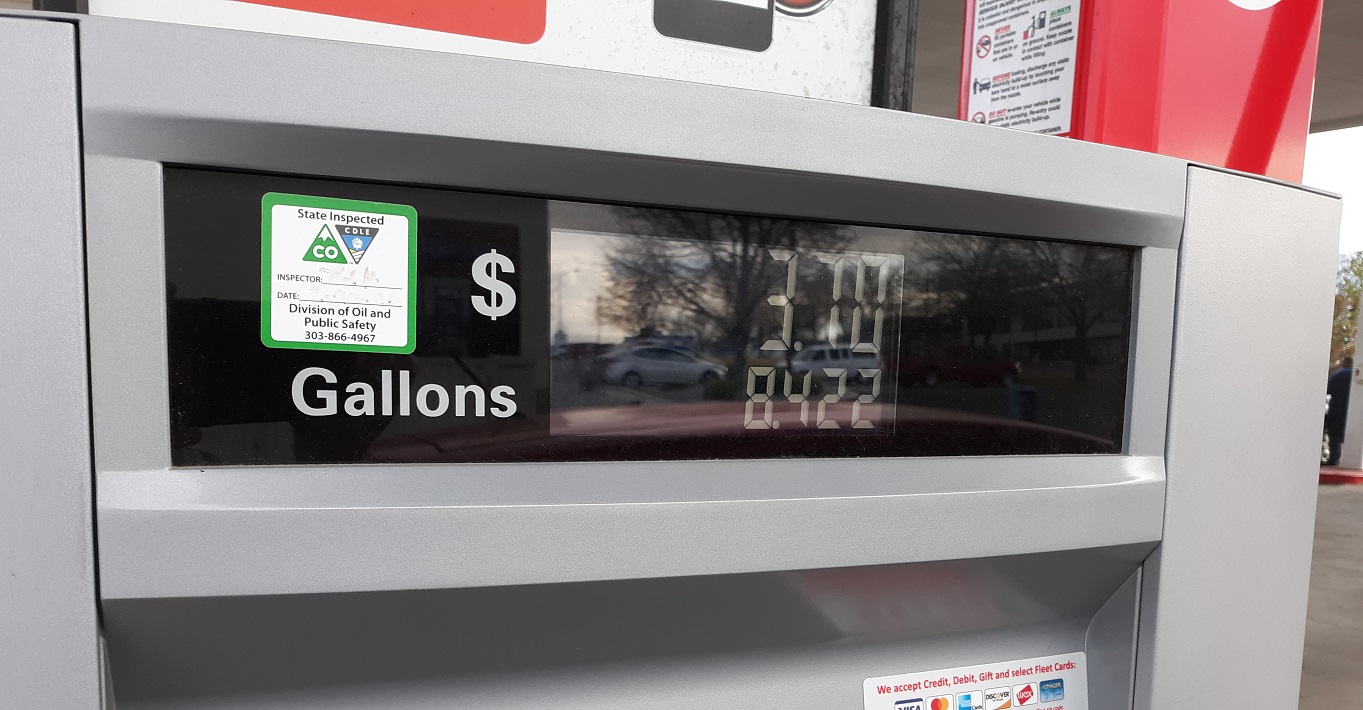 A full tank (well, 7/8ths) for three dollars and seventy cents. I had to top it off a cent because, well… you know.
And I drove home with a trunk full of groceries and a tank full of gas and, seriously, that was the best Tuesday that anybody could have asked for.
As such, this weekend, I'll be spent all paranoid wondering if I somehow caught it despite all precautions and taking extra doses of Vitamin C and doing the thing where I see if I can take a deep breath and count to 30.
So… what's on your docket?
(Featured image is A FULL TANK OF GAS FOR LESS THAN FIVE BUCKS.)