Saturday Spins: Tom Petty Extravaganza
We all have those "someone is wrong on the internet, and I must destroy them" moments. Some more than others. Recently, myself and a few authors and friends of this website discussed the genius that is Tom Petty on social media. There was, however, dissent in the ranks. Rebels, if you will. I Won't Back Down from such a threat to songwriting genius. So, our heroic editor and ketchup enthusiast, Andrew, has tasked me with making sure those types of people Don't Come Around Here No More. Even the Losers among us must respect Tom Petty's musical genius. Last week, You Got Lucky I covered but a sliver of that genius when I spun my Traveling Wilburys box set.
So, this Saturday I venture Into the Great Wide Open of a new format for Saturday Spins, the "Spins-travaganza." To discuss the full breadth of Tom Petty's career would be a gargantuan effort, and would surely result in me Crawling Back to You, so I Got My Mind Made Up and I will Breakdown what Tom Petty LPs are currently in my collection. I am Learning to Fly with a new format, so please be kind in the comments. Don't Do Me Like That, y'all.
The Beginning 1976
After a failed foray into rock-n-roll with the band Mudcrutch, Petty was faced with obscurity or eternal glory. He decided to form Tom Petty and the Heartbreakers and the rest, as they say, is history. What I find fascinating about this first self-titled LP, is that it first broke through in the UK with the track, "Anything That's Rock n Roll." Soon thereafter, it caught the attention of the American public and timeless classics like "Breakdown" and "American Girl" entered into the annals of rock history. One of my favorite covers:
As you can see from what is depicted, my copy has a well-loved sleeve, but the wax is in tip top shape. It plays without the snap, crackle, or pop; there is some hiss there though.
The Classic 1979

If there were an album that could be declared the "Best Tom Petty Album," it would be this one.1 This album was actually going to be a standalone spin, until someone decided to troll me and call Tom Petty "mediocre."
A bit of an interesting oddity comes with this record, a legal battle! Tom Petty's original label was sold to MCA. Apparently Tom Petty did not want to be Workin' for the MCA, so he demurred, claiming that his contract could not be assigned without his permission. He even declared bankruptcy in an attempt to void his contract. In the end, Petty and MCA settled and Tom Petty and the Heartbreakers signed a new record contract with a different MCA subsidiary, Backstreet Records.
This LP is chock full of music that is timeless, "Even the Losers," "Refugee," "Here Comes My Girl," and "Don't Do Me Like That." It even has some deep cut classics like "Century City" and "Louisiana Rain." This record stayed near the top of the charts at #2 for seven weeks.2
The Underrated 1985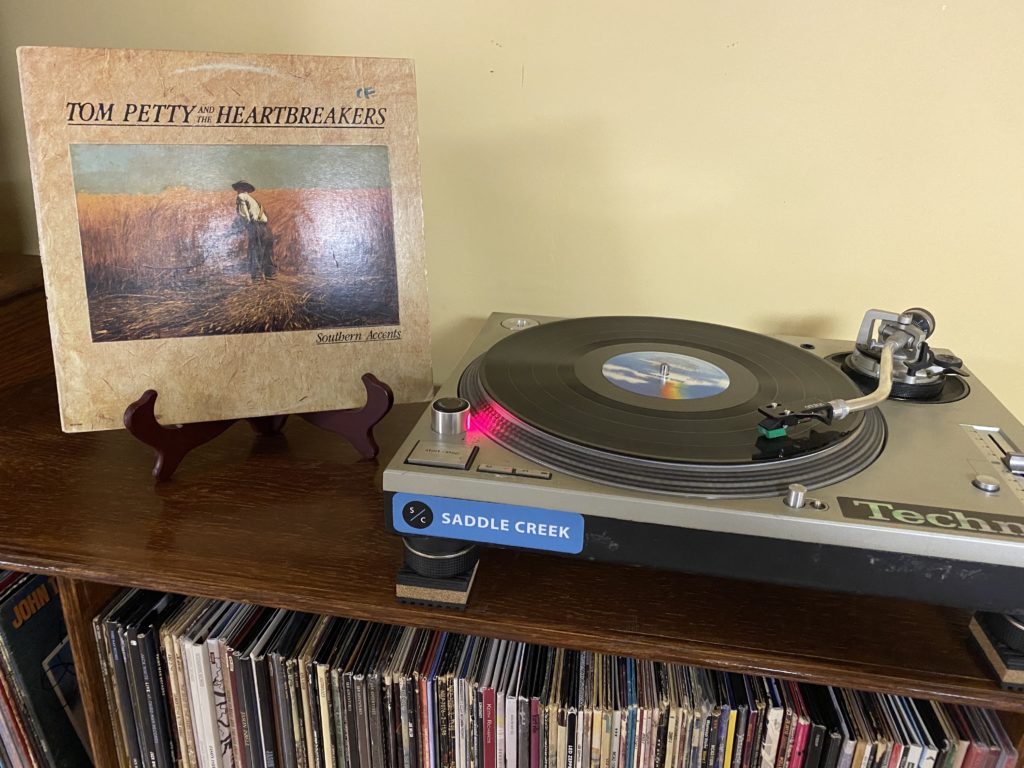 Tom Petty and the Heartbreakers churned out piles and piles of music, all of it quality. This album came out 6 years after the instant classic that was Damn the Torpedoes, and was originally supposed to be a concept album, but that quickly changed. Some heavy hitters performed on this album, including Garth Hudson, Richard Manuel, and a producer credit for Robbie Robertson, 3 members of The Band.
My absolute favorite song on this record is "Rebels." I love Petty's version, but the Drive-By Truckers did an excellent cover on their release, The Fine Print: A Collection of Oddities and Rarities. 
Of course, Southern Accents also includes great tracks like "Don't Come Around Here No More" and "Southern Accents." The third single from this LP, "Make it Better (Forget About Me)," is another track in the Petty library that shows off his brilliant songwriting.
"There was too much rain, too much humidity
Tell me why you did what you did to me?
Honey, you're the judge, there ain't no jury
And I'm just an innocent boy, used to being guilty."
The White Whale 1994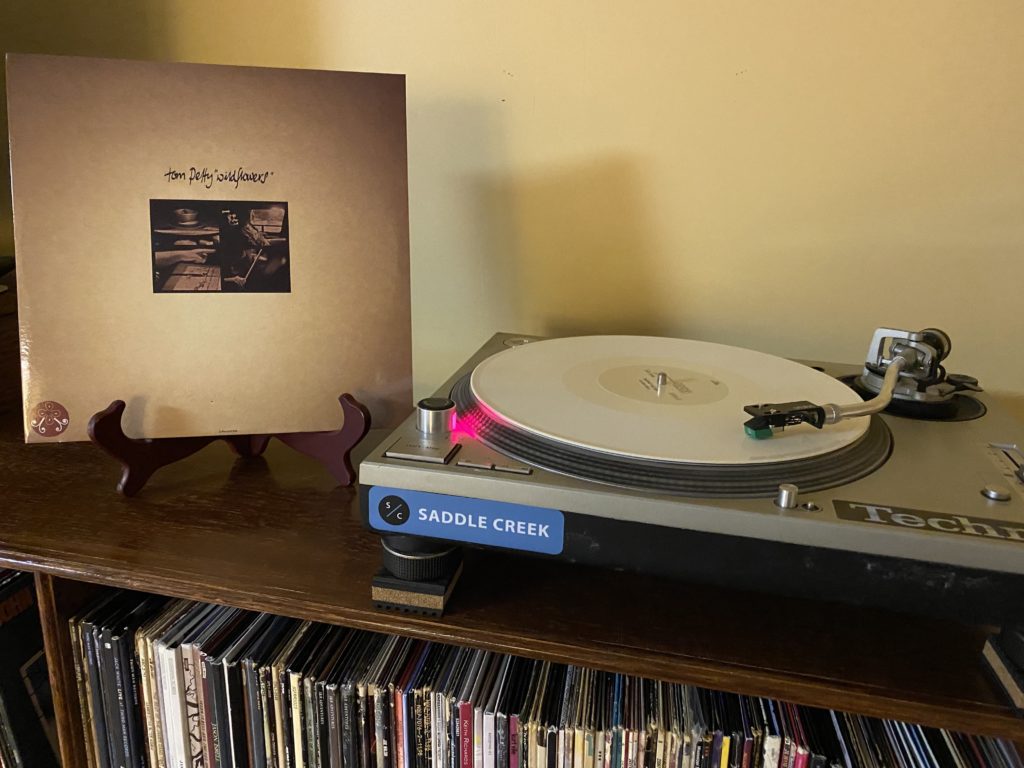 A thing about collecting records is that there are some out there that are unattainable unless you have piles of money. As an aside, I think it is gauche to talk about record values, there are some collectors out there that live and die by the values in their collection, that's not really me. I do find it interesting to follow some values or see what some sell for, but you'll never hear me talking about how much my collection is worth. It is for listening.
Wildflowers came out in 1994 at a time when vinyl was already on its way totally out and compact discs ruled the roost until Steve Jobs dropped the iPod on us.3 So, it is my belief that an original pressing of Wildflowers on wax is so expensive due to scarcity.
Anyway, I finally acquired a copy on wax by way of unofficial European release from late 2019, on cream colored wax too! At a fraction of the prices in the link above.  This album is packed full of excellent songs, such as "You Wreck me" and " You Don't Know How it Feels." Of course, the title track "Wildflowers" is one of my all-time favorite songs and is classic Petty lyricism.
"You belong among the wildflowers
You belong in a boat out at sea
You belong with your love on your arm
You belong somewhere you feel free."
A couple of other singles "It's Good to Be King" and "A Higher Place" round out an instant classic from the mid-90s.
The Weird 2018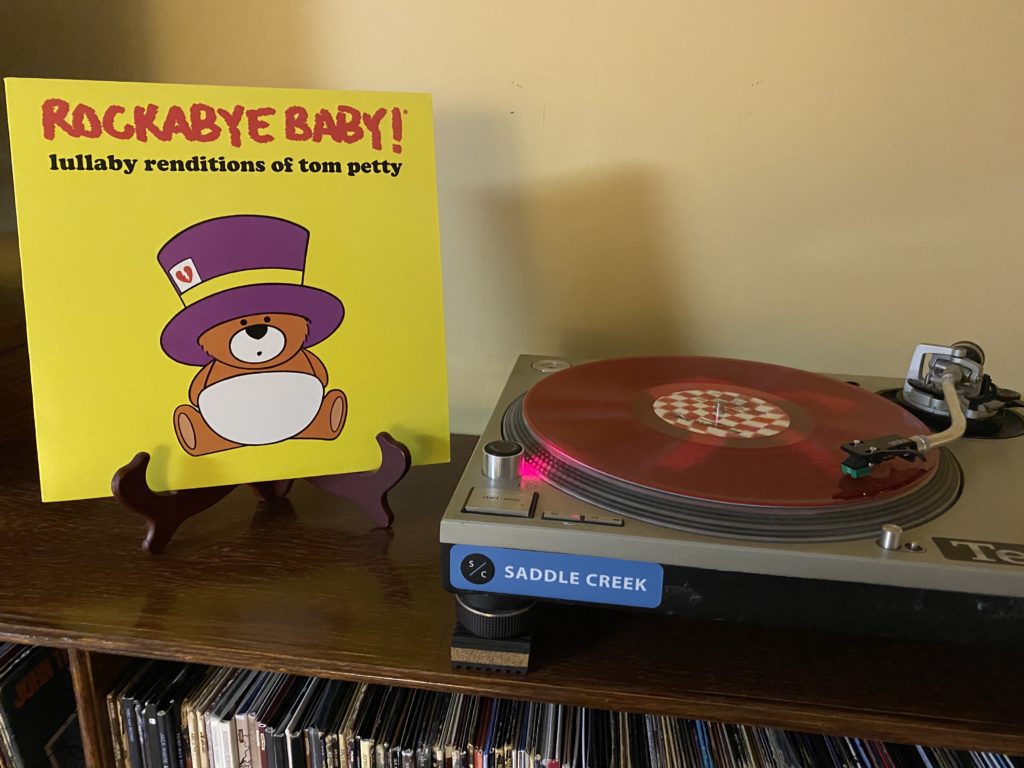 I recently covered the glorious occasion that is Record Store Day. One of the releases I was able to pull in 2018 was this gem right here.4 It is on translucent red vinyl and is appropriate for adults that want to chill out and take a nap. Don't believe me? Give it a whirl:
Not specifically a Tom Petty release, but for the purposes of talking about Tom Petty on Ordinary Times Dot Com, I felt as though this would be an appropriate addition.
The Word
Tom Petty died in 2017 of what appeared to be an accidental overdose. He was only 66. It is rather unfortunate that he left us so soon, because I am sure he had many many more songs left in him. I am always looking in crates for more Tom Petty LPs, because his music is timeless. Plus, I do need to find a copy of Full Moon Fever for my collection.