100 Favorite Films To Recommend Part 5: The 1960s
Hollywood made itself a popular pastime in the 1920s, a decade in which my favorite films tended to be morality tales. In the 1930s, it became ingrained into the culture, a decade in which my favorite films tended to be tales of horror. In the 1940s, it went to war and became a fabric of Americana itself, a decade in which my favorite films tended to be feel-good movies. In the 1950s, it was arguably at a zenith in its golden age, a decade in which my favorite films tended to be human dramas.
But by the time the sixties came around, Hollywood was in the middle of the waning years of its golden age. Studios had slowly lost power over their stars and found themselves at their mercy, with Elizabeth Taylor becoming the first million dollar actor when she signed up to do Cleopatra — a film which became a spectacular mess to make, underperformed at the box office, and yet ended up nominated for Best Picture at the Academy Awards. The studios also lost control over the movie-going audience as their privately owned theaters were forced to shut down and the increasing audiences for television had them dealing with competition. In response, Hollywood had to go big with long epic films that ran up to three hours long, with intermissions stuck in between, and grand ensemble casts with spectacular set designs and musical numbers. Going to the movies had to become an experience now, not that much different than going to a play.
When picking out my favorite movies from each year in the decade, I found that they tended to be closer to those types of movies. I was even horrified to figure out not one Vincent Price film had gotten on the list, but alas the best Price films always seem to go against films I just love a little more. Long films, big casts, ridiculously lavish set designs, and the like. But there's a diverse set of genres presented here and some smaller more subtle films as well. A complicated and dirty romance, a film that best exemplifies a changing time for the Walt Disney company, a war film that plays like a documentary, a screwball comedy that many have tried to imitate. An Oscar-winning musical that was almost lost, a little-referenced film on Jesus, perhaps the most famous western of all, a movie about the sign of the times, the first of a few films from my favorite franchise to appear on one of these lists, and the movie that got John Wayne an Oscar. These are my favorite films from each year in the 1960s.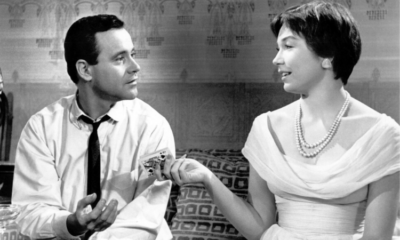 1960: "The Apartment" (Won The Oscar For Best Picture)
For its time The Apartment must have been a pretty racy film involving a pretty racy subject, but it sure must have done something right given it made bank at the box office and won the Oscar for Best Picture. A desperate office worker allows his bosses to use his apartment when he's out to have rendezvous with mistresses and girlfriends, and our poor protagonist happens to end up falling in love with the boss' mistress. The movie deals with such other subject matters like suicide, and it stills holds up especially given the "Me Too" movement sixty years later. The film's subtle ending gives us one of the most famous quotes in all cinema — "Shut up and deal."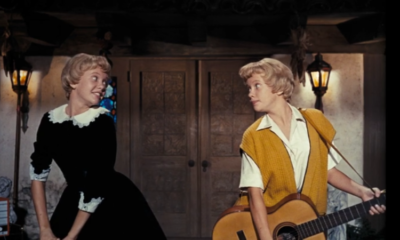 1961: "The Parent Trap"
In the late fifties to early sixties, Walt Disney had become a full-blown mogul thanks to the success of his animated feature-length films and his theme park which would become a tourist destination. But many might forget that in his twilight years he was green-lighting less animated movies and pushing for more live-action movies. One Hundred and One Dalmatians' box office success this very same year was said to have saved the animation studios from closing. It was said that after he saw To Kill A Mockingbird, he had become visibly depressed that he couldn't make such Oscar quality films and thus the push for the ultimate live-action success story for the company began…but this is not the film that would bring Walt that acclaim. I'll mention that one later. But The Parent Trap is a snapshot in time of a changing Walt Disney company vision for the kind of movies they wanted to make, and it's a personal guilty pleasure of mine as I grew up with the film playing all the time on the Disney channel. Plus as a twin myself, I always got a kick of the absurd plot of two twin girls who happen to meet by chance at a summer camp and learn they're long-separated.
1962: "The Longest Day"
Before Dunkirk, The Longest Day was one of the best examples of a narrative of a very real historic event and presented in almost an all-out documentary fashion. The cast in this is massive and yet the movie never seems to pause to get us to realize who each star is or obsess over how they'll be featured on the screen. Because all that matters is a harrowing, and yet entertaining tale of the Normandy landing on D-Day. Various angles are shown to give us the full depth of what happened on the ground. Granted it seems sanitized compared to modern depictions of such scenes but it remains one of the best war films ever made.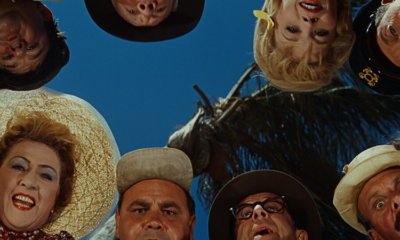 1963: "It's a Mad, Mad, Mad, Mad World"
Add a large cast of comedic actors and actresses, iconic legends of Hollywood making various cameos. and a cross country road race to see who gets to stolen loot first, and what you get is a zany screwball comedy that almost endlessly delivers laughs as we go back and forth between the various dueling groups of characters. And what's amazing is the film has the balls to add even more characters and subplots as it goes on and somehow gets away with it! Its modern version, Rat Race, has nothing on this gem.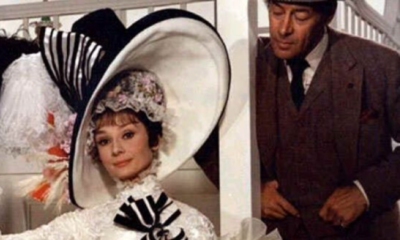 1964: "My Fair Lady" (Won The Oscar For Best Picture)
So remember when I mentioned that Walt Disney wanted to make a highly acclaimed live-action movie? Well in 1964 he did with the musical film, Mary Poppins headlined by Julie Andrews as the magical nanny. Walt had gotten Andrews after she had been controversially passed over for her stage role in the film adaptation of My Fair Lady, the part going to Audrey Hepburn instead. Andrews nailed her Poppins role and won the Academy Award for Best Actress for it, but in a turn of events the decision for Hepburn's singing to be dubbed over with Marni Dixon cost Hepburn some backlash and she was actually snubbed for a nomination for the award Andrews won. This even as My Fair Lady was sweeping up other major awards that night including defeating Mary Poppins for Best Picture. It was the closest Walt ever came to having a film of his win Best Picture.
That trivia aside, while I can understand why some might pick Mary Poppins over My Fair Lady, I am firmly on the team of the latter. The set designs are great, the performances are great, the music is great, and the whole story is re-watchable as hell for me, all three hours of it. It remains my choice for one of my all-time favorites with only three other films ahead of it and the easy pick for my favorite musical of all time. One final trivia piece for you: this movie at one point was actually almost lost due to poor storage. Thankfully for me and many others, a restoration was able to save it.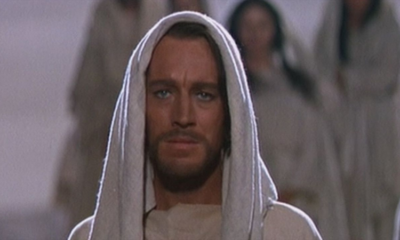 1965: "The Greatest Story Ever Told"
George Steven's attempt at directing an epic was a film adaptation of the gospels and the story of Jesus. Max Von Sydow (more on him later) gives a great performance as Jesus and the film has great cameos from some major Hollywood players including Charlton Heston as John the Baptist and Claude Raines in his final film role. The reason such major stars are relegated to cameos is because of the vision to put all the focus on re-telling the tale of Jesus and not so much on the star power. The movie was meant to be a major box office draw and awards show contender, and while the movie did get various nominations at the Oscars, it bombed at the box office. There have been a lot of films depicting the gospels but the epic scale of this one has always won my heart over the others.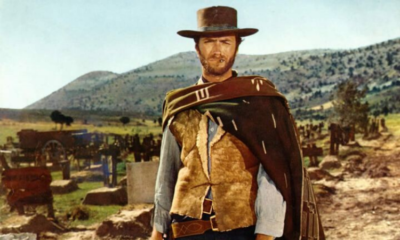 1966: "The Good, The Bad, And The Ugly"; AKA: "Il Buono, Il Brutto, Il Cattivo"
Perhaps the most famous western film of all time, and one which contains perhaps the most famous of Clint Eastwood's roles, is actually an Italian movie directed by the great innovator of Italian cinema, Sergio Leone. Eastwood's character, known as the man with no name, actually appeared in two previous films to this but it seems this one is the one that he's most synonymous with. This is an epic film running at three hours long, giving us three unforgettable characters, and for my money the best standoff in cinematic history.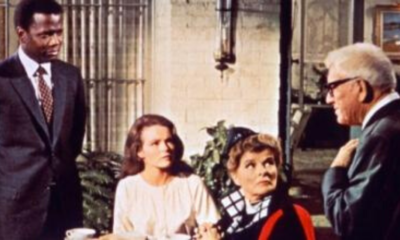 1967: "Guess Who's Coming To Dinner"
This was a pretty competitive year but ultimately I had to go with Guess Who's Coming To Dinner, regarding two avowed liberals whose temperance is tested when their daughter brings her black would-be husband to dinner. It seems like no big deal in modern times, but at the time this movie came out there were still states that outlawed interracial marriage. The film is also highlighted by the fact Katherine Hepburn appears alongside her well-known lover Spencer Tracy as movie husband and wife in what was his final film.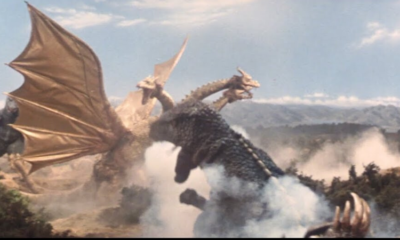 1968: "Destroy All Monsters"; AKA: "Kaijū Sōshingeki"
And thus we get to the first film of my favorite franchise to make it to one of these lists. Destroy All Monsters may not be among the best of Godzilla films but it has all the great sci-fi futuristic elements that ended up defining a majority of the original Godzilla series. Set in the far-flung future of 1999 this movie has moon bases, a diabolical group of aliens bent on world domination, human control devices, space ships, and almost every monster made by Toho appearing alongside Godzilla. Culminating in an all-out monster brawl against his greatest nemesis, King Ghidorah.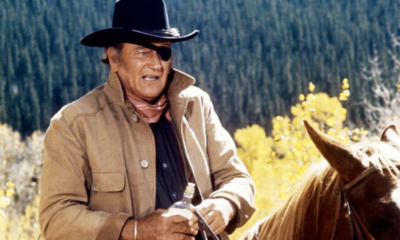 1969: "True Grit"
The film that awarded John Wayne an Oscar and ended up arguably becoming his most famous of roles with his most famous of movie quotes. On repeat watching and when compared to other westerns of the time you could argue this was a pretty dark western tale. Maybe not at the level of 1956's The Searchers, but there's weight in this story and not everyone gets out alive. Out of all of John Wayne's western classics, this is my number one go to.
I'm now half-way through this series and I truly hope I have given out some new titles for others to discover as I go through this list. I have enjoyed reading some of the comments as well and noting some recommendations. I want to remind everyone this is a personal list of films of mine regarding my favorites from each year so there are many great films that I love plenty that unfortunately will not make these lists. At the end of the day film is subjective and we'll all have different lists we can compare and contrast with one another with certain films ranking higher than others depending on personal taste and nostalgic value.
I also want to note that I have to confess I sorta missed a film in my 1950s list. I had posted Old Yeller as my 1957 choice and while I do love and recommend the film, it hit me afterwards that The Seventh Seal which stars Max Von Sydow was released in 1957 and honestly would probably be my true choice for favorite film from that year. So if you haven't seen that gem, I advise you give it a try.
Next time we look at a very important decade that changed the game of cinema as filmmakers started to run the show and the presentation of film began to get experimental. And yet I must confess that as unpopular as it may be it is my least favorite decade of movies and thus presents a challenge for me – the 1970s.