The "BUT SWEDEN" Model: Already Outdated and Completely Wrong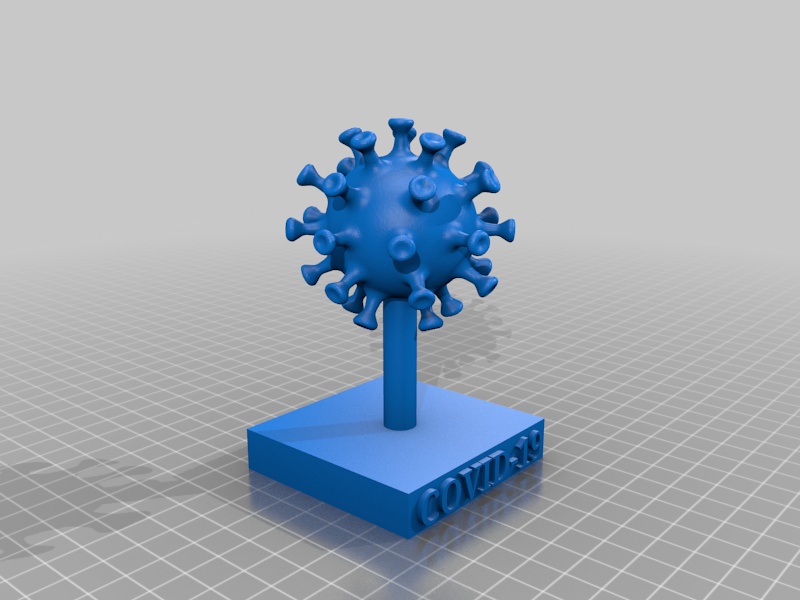 A bizarre line of logic emerged on the Twitters this weekend that goeth thusly: Sweden had not embraced the full shutdown/social distancing trend that most countries have. And yet their rate of infection is no worse than ours while their economy is not crashing. To wit:
Sweden has courageously decided not to endorse a harsh quarantine, and consequently it hasn't forced its residents into lockdown. "The strategy in Sweden is to focus on social distancing among the known risk groups, like the elderly. We try to use evidence-based measurements," Emma Frans, a doctor in epidemiology at Sweden's Karolinska Institute, told Euronews. "We try to adjust everyday life. The Swedish plan is to implement measurements that you can practice for a long time."
They compare Sweden to Switzerland and conclude that Sweden is actually doing better with fewer deaths. So does this prove the shutdowns are unnecessary and we are following a foolish path?
Before I answer that question, let's keep something in mind. When it coms to dealing with the COVID crisis, we are walking through a room that is not completely dark but is very dimly lit. There is a lot we don't know about this virus. Everything we have done…everything we are doing…is an educated guess. These guesses are based on what we know about the virus so far, on our study of previous epidemics and on our knowledge of human health. This is a good approach but it is not perfect and it is quite possible, almost inevitable, that we will get important things wrong. But we are in a situation that does not allow for the careful measured approach. The house is demanding that we put our chips on the table right now. And these educated guesses are the best we have for where to place those chips.
Now, back to the point. I cheated a little bit with my link. The post was written a week ago and was proclaiming Sweden's approach a success. Since then, everything in the post has fallen apart.
The post touted Sweden's COVID death rate of 40 per million as less than a typical flu season. It has now soared to, as of this writing, 90 per million, blasting past numerous countries, including the United States.
The post touted that Sweden had only 401 deaths to Switzerland's 715. Since then, Sweden had soared to 899 deaths while Switzerland has slowed down slightly to 1106. Moreover, the number of new infections in Switzerland is falling while the number of deaths has plateaued. Sweden's numbers appear to be rising.1
The contrast to Norway, which is Sweden's neighbor and has about half its population, could not be more stark. Norway adopted one of the most aggressive approached to COVID. But they have only 128 deaths so far, less than a third of Sweden's death-per-million rate. Their rate of new infection is falling and their rate of new deaths is either flat or falling.
Finally, it's not clear that Sweden is avoiding an economic crash. As of March 31, they had lost half a million jobs, which would scale up to 15 million in a country like the US. Their optimistic projection is for a 9% unemployment rate at the end of the year, which is similar to projections for the US if COVID fades.
In short, everything we are being told by the "BUT SWEDEN" crowd is already outdated and being proven wrong. They are not containing the virus. They are not protecting their economy. And they are rapidly rethinking their approach.2
Now, to be fair, there is one argument in favor of the Swedish model, as articulated by those advocating a similar approach in India. Part of the current strategy hinges on the idea of a vaccine being available in 12-18 months that will allow us to ease up on most restrictions. But there is no guarantee that an effective vaccine is coming. There are numerous people in the field who are optimistic. But most vaccines fail. And even we get a vaccine, it may not confer 100% protection or may not last more than a few years. The argument then becomes that, in the absence of a vaccine, the pain of a massive outbreak is inevitable. We can't defeat the virus. All we can do is wait until enough people have had it that herd immunity protects us. And the sooner we get it over with, the sooner the economic pain will fade.
But this argument doesn't work very well either. Because the current plan does not require a vaccine. One possible outcome of "flattening the curve" is that we eventually get our herd immunity without overwhelming the hospitals and causing needless deaths. Or that we delay the spread long enough that effective treatments can be found. Whether it is plasma from convalescing patients or antivirals or chloroquine, we will know a lot more about how to treat Coronavirus in a few months than we do now. And that will cut the fatality rate.
But there's another problem with the "let it ride" approach that keeps me up at night: we don't know that herd immunity will work either.
Herd immunity has not protected us from past coronaviruses at all. We just didn't notice because no one worries about a cold killing them. We don't know for certain that people who've had COVID are immune to it. And while COVID mutates much more slowly than the flu, it does mutate. So the possibility remains that we will get a strain later this year or next year or the year after that is different enough to override our immunity (assuming said immunity has not already faded).
(I'll also reiterate the point I made before: the economic crash is coming one way or another. People are not going to bravely man their desks while massive chunks of the work force get sick and die. So the idea that the herd immunity approach prevents economic pain is specious. Indeed, social distancing and shutdowns in most countries started well before official government orders.)
In the end, it bears repeating: our COVID strategy is a guess based on prior epidemics and our limited knowledge of this virus. The results in South Korea and Taiwan and the flattening of the curve in many other countries indicates that this approach is working, at least for the moment (knock on wood). But it is still a guess, one we should question and one that will improve as we get more data.
The alternative to what we are doing now is also a guess. However, it is a guess based not on scientific data but on validating the priors of the proponents: that these eggheads are wrong and we just need to tough it out as 1/5 of our citizens get desperately ill and 1-5% of them die.
Maybe I'm a softy egghead myself, but I prefer the former approach. It may end up being wrong but I like our odds better. And in the end, that's all we can do in a situation like this: stack the odds in our favor. And then hope and pray very hard that our gamble works.
Data is taken from WorldOMeter and cross-checked with the JHU database. These data are, as all data are, preliminary and there is a tendency for reported cases and deaths to lag on weekends. So these numbers may be out of date by the time the post publishes.
This is not the first, the second or the 4,253rd time the COVID skeptics have tripped themselves up by analyzing early data in an ongoing epidemic. We were told it hadn't come to the US…until we found that it had. We were told the hospital were fine…until they weren't. We were told that it wouldn't be as bad as the flu…until it was. There's a good approach and a bad approach to using preliminary data on an ongoing health crisis. The experts are using the correct approach: caution. The skeptics are using the wrong approach: smugness.