Saturday Spins: Wholewheat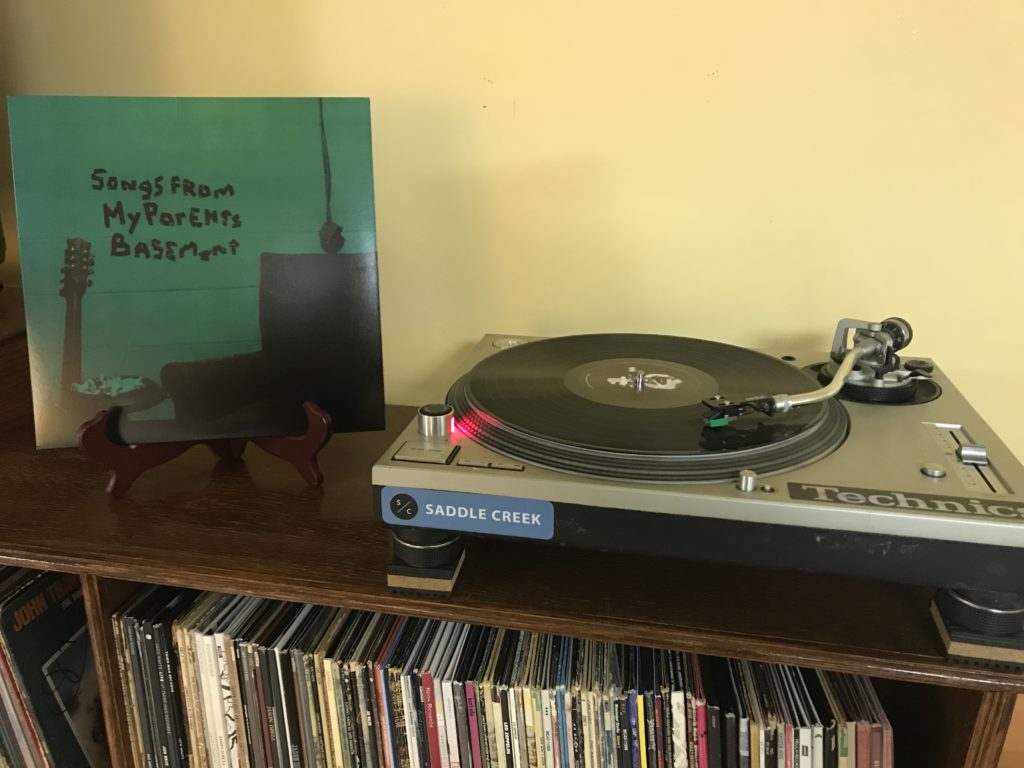 Last week, the randomizer demanded that we cover Tweedy, a band created by Wilco front man, Jeff Tweedy with his son, Spencer. Not our first Wilco-themed rodeo either. This week, we cover a lo-fi effort from a diamond in the rough artist from Toms River, New Jersey. I love discovering new artists, especially ones that are not widely popular. Hoping I can give a signal boost to this week's artists on Saturday Spins!
Wholewheat
Songs From My Parents Basement
2014
Commentary
I belong to a couple of vinyl and hi-fi collector groups on Facebook, one is a stringent one-man show with some 23k followers,1 and another is a more laid back 25k strong outfit that is a far more enjoyable experience. One thing they both share in common is the love of the hobby.
The latter group ran a contest recently to win a test-pressing of a little-known artist from New Jersey, Wholewheat. I would describe his music as a range between indie and avant-garde. The lyrics are often dark and humorous with just a touch of depression to make you genuinely worried for the guy.
Along with the contest2 was a link to purchase the so-called "grime stock" of his only vinyl release. This album was limited to only 500 copies, with hand numbered inserts, however, the "grime stock" was an overrun of 31 with perfect wax, but some center labeling issues. So, in short, I picked up a really great and rare LP with a tiny aesthetic defect. The copy I got has bubbling on the center label that is so negligible that one would think that it is just part of the album art.
As you can see, the artwork is from his parents' basement, because in this album's case, it was truly recorded in a "mold ass basement." Seriously:
The master 4 track cassettes for this album floated in mildew ass basement rainwater for at least 6 months before digital conversion
Tracks I Think Are Great
I gotta say there are not many songs here that I dislike or feel the need to skip, but there are a lot of standouts. For starters, there is "Tragic Death" which is exactly what it sounds like.
[youtube https://www.youtube.com/watch?v=9qF7hnnQBtY]
Now suicide and depression are most definitely not funny things, but I can't tell you enough how catchy and clever some of these lyrics are, despite the dark themes.
I wrote a suicide note

but I left it in a different coat

and I would have regrets

if it wasn't for the Mets in '86
Being a Mets fan now must be pretty soul-crushing, so I think Wholewheat might have to update his lyrical content a bit. I am also a huge fan of "Depression Days" which actually sounds a lot more upbeat musically than the title would suggest. One song, not included on the vinyl release, "Cavity" is very fine work lyrically speaking.3
In order to somewhat lighten the mood, there is "Give You My All" which is incredibly upbeat when you compare it to the rest of the songs on this album. It also has an accompanying music video that is like a "Subterranean Homesick Blues" for sad people.
[youtube https://www.youtube.com/watch?v=dek3C_UhxH4]
I think my second favorite song is "It's Alright (original version)" which would be a number one single on the indie charts if Wholewheat could get some love. It is just purely brilliant songwriting. Finally, I am also a fan of "Can You Divide Me Into You?" and "Seaworthy;" the latter of which features haunting organ that reminds me of an empty and decaying amusement park.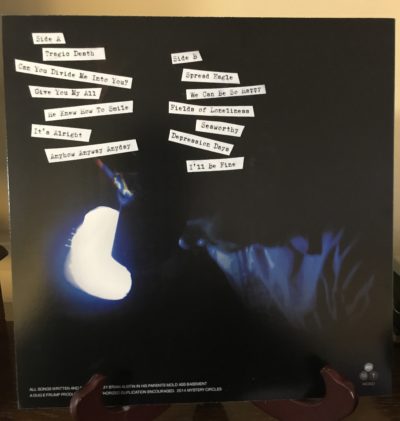 The rest of the songs on the album are pretty good, as I said before, but the ones I mentioned are definite standouts. Here is the link to his Bandcamp page again where you can get this album digitally for just $3, or his entire catalog for $6.50. You can also pay a little bit more if you're feeling like the music is worth more. A small price to pay for some new music to keep you company during these weird times.
I did not win, but as someone (me) once said, winning isn't everything; it is the new music discovered along the way.