Weekend Plans Post: Holding Steady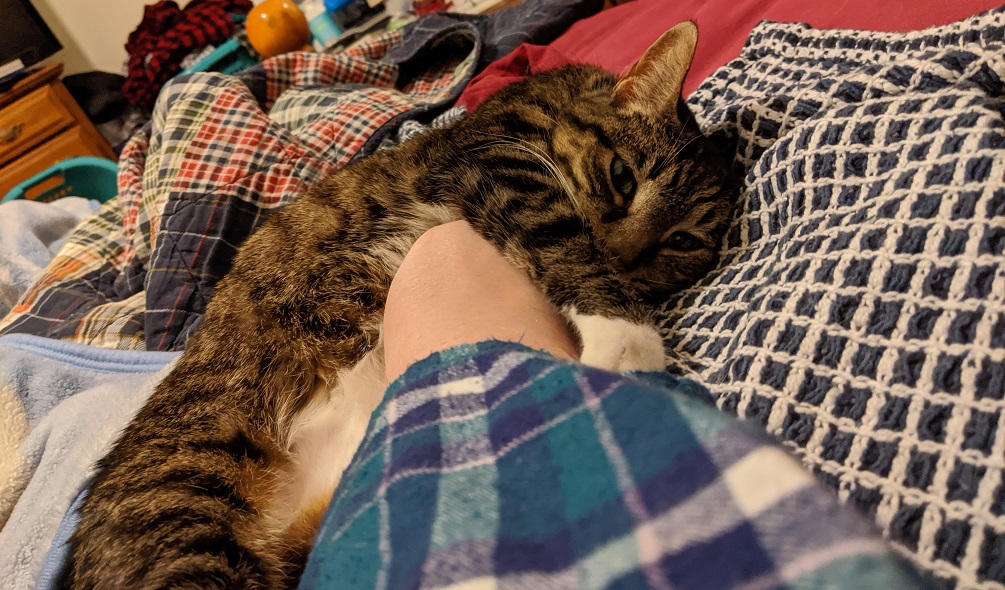 I've reached the point of hypochondria. Every time I notice a tickle in my throat, I freak out. AUGH IS THIS BECAUSE I CHECKED THE MAIL and then I drink some water and I feel better. I cough and OH MY GOSH I JUST COUGHED wait, I had some pepper bacon 10 minutes ago and that was a pepper cough. I blow my nose and notice that I'm blowing my nose a lot and that doesn't freak me out because seasonal allergies, man. This wouldn't be so bad if it wasn't right in the middle of the time of year where I have to blow my nose every 10 minutes anyway.
I go for jogs sometimes and we go for a walk around the block other times and that's pretty much the excitement we have. Shall I jog south then east before turning around and jogging back? Shall I instead start north and go in a big circle? So many options! That all involve turning around after about 15 minutes.
Gaming with friends is possible with online tools like Discord and Virtual Tabletop and I have a couple of games for the PS4 that I've played 20 minutes of and then said "wow, this is great! But I'm going to play Batman again!" and maybe actually dig in deep to those this time around.
I have rediscovered the joys of cooking and playing with different variants of what I find in the fridge. Today, chicken and rice. Tomorrow, marinara and shells. If you have been wavering on whether or not a rice cooker is worth it, lemme tell ya, I bought a cheap $20 one and I can't believe how much I've used it (and it makes the rice PERFECTLY).
I've gone from washing my hands 3, maybe 4, times a day to washing them, like, hourly. I've discovered that this is rough on one's hands. So I'm now washing my hands, drying them, then applying lotion. Or "bag balm", the tin says.
And I wait for the news that something has turned the corner.
So… what's on your docket?
(Featured image is Alice getting a tummy rub and refusing to let Maribou's hand go. Photo taken by Maribou.)