Pandemic Reading about Pandemics Past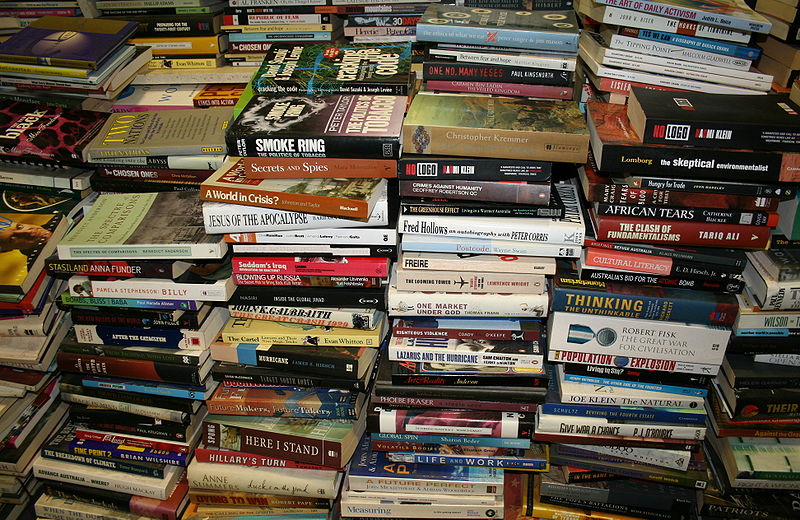 Interestingly enough for as brutal as it was, and how popular it is at the moment for comparisons, the 1918 Spanish Flu outbreak hasn't gotten a whole lot of literary run in the century plus since. But there are some notable works:
The setting is a troopship a few days out of New York City and bound for France. It's summer 1918. "That night the Virginian…had an alarming attack of nose-bleed, and by morning he was so weak that he had to be carried to the hospital. The Doctor said they might as well face the facts; a scourge of influenza had broken out on board, of a peculiarly bloody and malignant type." Published in 1922, One of Ours by Willa Cather was awarded the Pulitzer Prize for its tender portrayal of a Nebraskan who fought in World War I. It also stands out as the first extensive depiction of the pandemic by a major American novelist.

Despite its vast toll, the pandemic was never a big theme in American literature—an absence the historian Alfred Crosby calls "puzzling." But a few leading writers who lived through it created accounts that remain vivid in ways a medical journal can never be. Thomas Wolfe witnessed the suffering at his mother's boardinghouse. In his 1929 autobiographical novel Look Homeward, Angel, the protagonist's mother says, "They have all been down sick with the flu…It seems to get the big strong ones first." John O'Hara, the son of a doctor who treated influenza patients, suggests in "The Doctor's Son" (1935) how the disease favored poor working people: "It was in the tiny mining villages—'patches'—that the epidemic was felt immediately." William Maxwell drew on his mother's death during the pandemic for They Came Like Swallows (1937). "Your brother has the influenza, Robert," a man tells his son. "…And now that they've closed the schools to keep the epidemic from spreading, it stands to reason that you'll be much better off at home." Katherine Anne Porter, herself stricken in 1918, authored what the scholar Caroline Hovanec says is "perhaps the best-known fictional account of the epidemic," 1939's Pale Horse, Pale Rider: "Pain returned, a terrible compelling pain running through her veins like heavy fire, the stench of corruption filled her nostrils…; she opened her eyes and saw pale light through a coarse, white cloth over her face, knew that the smell of death was in her own body, and struggled to lift her hand."
No doubt the end of World War somewhat overshadowed things in history, the 1920s got roaring enough folks probably preferred to just forget about it, and the Great Depression probably overshadowed everything for the following generation of writers. But there have been more works recently such as The Last Town on Earth, The Romanov Cross, A Death-Struck Year, This Time of Dying). Downton Abbey had an episode and significant plot points centered around the English edition of the Spanish Flu outbreak.
Meanwhile, a popular meme is going around about how Shakespeare used quarantine during the plague to write King Lear. Is it true? Kinda, according to The Guardian and Shakespeare and Globe Theater expert Andrew Dickson:
These were dark periods for theatres in more senses than one. Actors were forced into other work and, of course, many died (people aged between 10 and their mid-30s were especially vulnerable). Companies broke up or were forced to tour in the provinces, hoping that news of the pestilence didn't travel ahead of them. As at least one Shakespeare biographer has pointed out, there was a curious irony to the closures: Elizabethan theatregoers loved to snack on hazelnuts, which may have helped repel plague-carrying fleas.
Advertisement

So how about the Lear theory? Not by any means impossible: we know the play was acted in front of King James I on Boxing Day 1606, the first performance on record, and it's a decent bet that it was scripted that year or the year before. As the theatre historian James Shapiro points out, there was a major plague event in London in summer 1606, which led to the Globe and all other London theatres being closed. The outbreak wasn't as bad as the one three years before that killed more than a 10th of London's population, but it raged through the summer and early autumn, and the City of London parish where Shakespeare lived was one of those affected. Indeed, the playwright's very house was touched: one of those who died that year was his landlady, Marie Mountjoy.

When you know this, it's hard not to hear the echoes in Lear, arguably the bleakest tragedy Shakespeare wrote. The mood in the city must have been ghastly – deserted streets and closed shops, dogs running free, carers carrying three-foot staffs painted red so everyone else kept their distance, church bells tolling endlessly for funerals – and something similar seems to be happening in the bleached-out world of the play.

The text is saturated by images of death, chaos, nihilism and desperation, and everyone seems to feel the chill. As Gloucester morosely observes: "Love cools, friendship falls off, brothers divide; in palaces, treason; and the bond cracked 'twixt son and father … we have seen the best of our time." We don't know for certain that Lear was a plague text – it's nowhere near as explicit as Ben Jonson's The Alchemist, or Thomas Dekker's ironically entitled journalistic pamphlet The Wonderful Year, which relates the grisly events of 1603 – but it certainly feels like it.
While the words and text of Shakespeare might be a world apart from our present day, the situation he lived in certainly has parallels that are easy to understand to modern minds — even if some of the deeper meanings and themes of his plays are not. If the Bard dealt with imminent death and economic uncertainty with a burst of creativity, perhaps the writers and YouTubers of this dispensation of time came come up with something everlasting in theme and meaning. Or, at least, better than some folks are currently coping with the present crisis.
So, what are you reading, writing, creating, or enjoying?