In Which Em Goes Into Hiding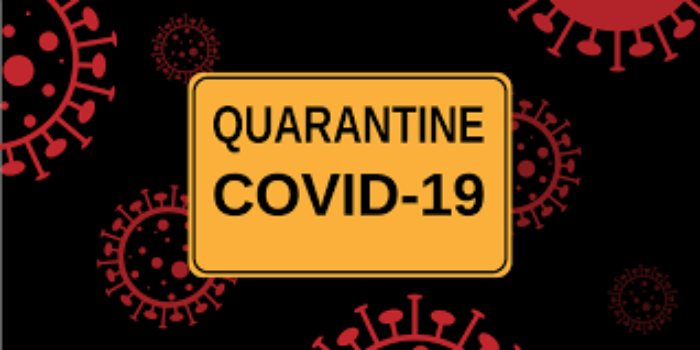 How's your social distancing/self-quarantine going?
I happen to live in West Virginia, Corona Virus 2020 National Champ (it's the moonshine! It's the Mountain Dew! It's the meth!), and my family remains blessedly healthy. My kids were home all last week for spring break (yes, I know, not even spring yet), and I already work from home, so no real disruptions for me on that front. My husband still has to go to work for the time being, but since his office has a very small staff, I'm hopeful that he can stay healthy.
Because of the kids being off last week and then the intervening weekend, as I write this, it is the official Day 1 of our lock-down.
Current status as follows:
Food supply — plentiful.
Toilet paper — 16 rolls. 4 person household, 3 with penises. I'm comfortable with this. Bonus: One half-empty package of flushable wipes (do not ever flush these).
Soap situation: One full bottle of hand soap at each sink, one large refill bottle in cabinet.
Hand sanitizer: two small travel-size bottles, stored safely in my purse for rationing.
Cleaning supplies: one partially used container of generic Clorox wipes. One gallon bottle of bleach, 3/4 full. Various and sundry other cleaning products.
Entertainment – CODE RED.
Of the four people in our home, three of them play video games. That would be the kids, and me. Between the three of us, we have two XBox One systems, one still-operable XBox 360, an NES Classic, an iPad, two smart phones, a laptop, and a desk top computer. Plenty of options, right? No, wrong. Because everyone wants to do the same thing at once, and Microsoft has made that impossible.
In my view, if I purchase a game, anyone in my house should be able to play it from any compatible system. Apparently, however, that doesn't work. If anyone knows how I can fix this dilemma, please leave a comment. Here's the issue: my younger son's system sometimes will not let us buy and download a game on his Xbox profile (despite disabling all parental or content restrictions to try). I have to sign in under the master account, mine, and buy it there. Then to play that game, my son has to use my profile. My older son uses that account, so when his brother wants to play his game and signs in on my name, it signs him out and messes up his game. Hilarity ensues, and by hilarity, I mean yelling and threatened violence.
What's worse is that when I want to play Skyrim, I can play it under any profile, but if I want to continue my current game — and I do because why would I want to start over — it has to be under that master account. Which means I never get to play. I feel ridiculous ordering my child to stop playing because I want to. Instead, I order my child to stop playing because he needs to go outside and play, or do some chores or something. Whatever, just give me the controller.
Did I mention this is Day 1?
I have other weapons up my sleeve. I have Uno, Monopoly, Clue (Simpsons version), playing cards, craft supplies. These will capture their attention for short time periods but lack the allure of digital entertainment. And I am actually working 8 hours a day so they have to entertain themselves.
And feed themselves. At the rate they are going, the snack supply will not hold. Can you hear the whining? It's coming. Desperate pleas of hunger, because the Little Debbies and the Cheez-Its and even the apples are gone. The day may soon come when my children will be deprived of snacks. When they must suffer mightily in between the grilled cheese sandwiches for lunch and the full-on dinner I will prepare mere hours later. They've been warned. I will ration if necessary.
Morale, overall, is good. My husband is beginning to take me seriously when I say that no, he really should not go for wings with his buddy this week. The kids are thrilled to be out of school and only vaguely aware of why. They will be chagrined when they learn they still have schoolwork. My middle schooler's daily assignments will be online, and I have to pick up a packet of work for my third grader tomorrow. As disgruntled as they will be, I will be triply so. I struggle to assist with homework; me overseeing all of their daily assignments will break all three of us. I fully admit that I would make an extremely poor teacher. I apparently do not explain things in a way they understand. I get impatient. Sometimes, I don't even understand the material, at least not in the way it is being taught. So, yeah, this impromptu experiment in home schooling should be fun.
In general, things are not so bad. Yet. In the back of my mind there is a niggling feeling of impending large-scale disaster that will lead to unmanageable anxiety if I allow it to. Instead, I focus on the immediate things: snack allocation, the entertainment situation, and keeping my family out of harm's way so we all stay healthy for as long as we can. I fervently hope the same for all of you, my dear readers and OT compatriots.
So, how are you and yours holding up?