An Open Letter to Small Businesses: Stay Alive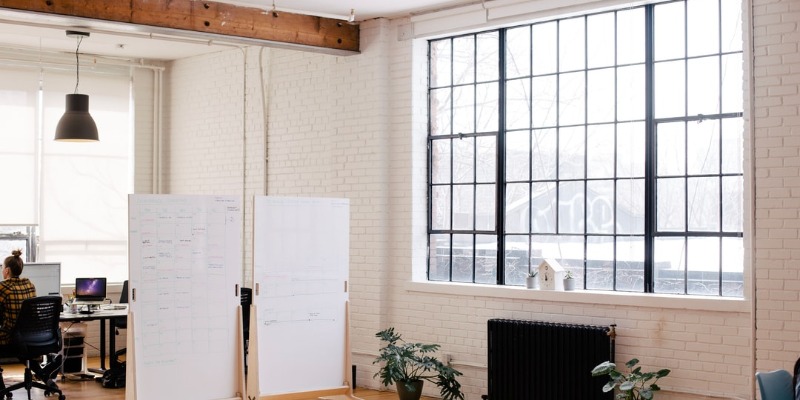 "While it is certain that workers will suffer during this crisis, they'll suffer even more afterwards if their former employers no longer exist when the shutdown ends, because that's when their employees are going to need them most. They're going to need jobs."
As small business owners, our first duty in this crisis is the same as everyone else's. We must do our part to #FlattenTheCurve. We must stop this crisis from becoming a calamity. We must keep our community safe.
For many of us, this means we must shut down.
No one alive has experienced what every American is about to live through: a prolonged shutdown of huge sectors of the economy that will likely last for months. Main Streets will go dark across America. People will suffer. Employees will suffer. And if you're a small business owner, how much your employees suffer will depend largely on your ability to provide jobs when this is over.
Many small employers are agonizing over how to do what's best for their people. And many are looking for ways to keep up with payroll and benefits without bringing in revenue. For the fortunate few who have enough cash to pay employees for the three to four months this shutdown is expected to last, I salute you. But most small businesses operate just a few short weeks from insolvency during the best of times, never mind in a crisis.
That means that if most small businesses keep their people on, they'll be bankrupt in weeks. Widespread small business failure would be a second plague that follows this virus, because small businesses employ nearly half of America's workers. While it is certain that those workers will suffer during this crisis, they'll suffer even more afterwards if their former employers no longer exist when the shutdown ends, because that's when their employees are going to need them most. They're going to need jobs.
If you're a small business owner, it might feel honorable to drive your business into righteous insolvency to provide every cent you have for your team. After all, you're invested in them. You know their families, their kids, and you know they have needs. What's more, where would you be without them? But doing so will likely cause your employees deep, deep financial harm due to the risk of long term unemployment if your business goes bust for good.
Here's why. When this shutdown ends, your employees are going to emerge from their homes into one of the worst economies in modern times. Tens of millions could be unemployed. The last time something similar happened was the 2008 financial crisis. In part because of the sheer amount of unemployed workers seeking jobs, the millions of people who became unemployed during the crisis remained unemployed for extremely long periods of time. And it took years to fix. By July 2011, the average time that unemployed workers took to find work was more than nine months.
In many states, unemployment benefits run out in six.
If you're able to reopen your businesses, you can rehire your employees, but if your employees don't have jobs to return to after this shutdown, they're going to find themselves among the millions seeking work in the wreckage of the American economy. They could be unemployed for months or over a year before they find an equivalent income, if they do at all. The few weeks of salary and benefits you provided at the beginning of this crisis before you exhausted your resources will not make up for the extended period of unemployment they'll face. Not even close.
So what to do? Well, the answer, unfortunately, is that the best thing you can do for your employees is whatever it takes to survive long enough to employ them when this is over.
Put simply: Stay alive.
In many cases, this will mean helping your eligible employees transition onto unemployment as soon as you possibly can. In Massachusetts, the Department of Unemployment Assistance will enact new guidelines that allow applicants to start receiving benefits in a week, not in a month as before. Many other states are following suit. For those losing healthcare benefits, help to connect them with your state's healthcare exchange so they can select a new plan, giving them as much time as you responsibly can to make the transition.
Remember, this was going to happen anyway. All that you're likely doing is shifting the start of unemployment forward a few weeks in order to be able to provide jobs in a few months.
Make no mistake, this is a crisis. There isn't a family in America that isn't going to be impacted by COVID-19. We cannot reason with this virus. We cannot make it understand our suffering. But we can ensure that we have a community and jobs to return to when this is over. Small business owners didn't choose for this to happen, but we must choose what happens next.