Linky Friday: Cancel Everything, Cease and Desist, Shut It Shut It Down Edition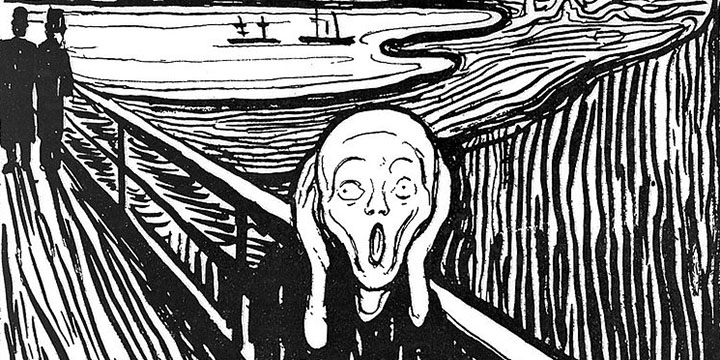 [LF1] The Democratic debate scheduled for Sunday will be moved from Arizona to Washington, D.C., the Democratic National Committee announced Thursday.
[LF2] The NCAA canceled its men's and women's basketball tournaments on Thursday because of the spread of the coronavirus, putting an abrupt end to the season less than a month before champions were to be crowned.
[LF3] Trump cancels Nevada, Colorado, Wisconsin campaign events as coronavirus spreads
[LF4] Speaking of coronavirus Tom Hanks and his wife have it
[LF5] So does Canadian Prime Minister Justin Trudeau's wife
[LF6] Don't be that guy, part 1: "As he was leaving a media event on March 9 All-Star center Rudy Gobert of the Utah Jazz touched every microphone and recorder in front of him in jest. Gobert, who subsequently tested positive for coronavirus, released a public apology on Instagram on Thursday."
[LF7] Don't be that guy, part 2: "New York attorney general Letitia James has ordered radio host and conspiracy theorist Alex Jones to stop claiming that InfoWars' products can protect against the novel coronavirus."
[LF8] Don't be that guy, part 3: "Missouri Sues Televangelist Jim Bakker For Selling Fake Coronavirus Cure"
[LF9] But don't worry, friend, noted Televangelist grifter and connoisseur of private planes Kenneth Copeland has you covered: "Pastor claims to have healed people of coronoavirus through television screens"
[LF10] Seems a bit overwrought, to be honest: "Sanders warns of coronavirus 'meltdown' on par with World War II"
[LF11] PGA Tour announces cancellation of The Players Championship and next three events
[LF12] Meanwhile in the heartland: Rural Towns Insulated From Coronavirus Now May Take A Harder Hit Later
[LF13] Walt Disney World in Florida and Disneyland Paris are joining Disneyland in California in closing this weekend because of concerns over the spread of the new coronavirus.
[LF14] American, Delta and United cap Europe-US fares as Trump travel ban sparks demand surge
[LF15] U.S. lawmakers near deal with White House on coronavirus aid bill