Weekend Plans: There's No Place Like Home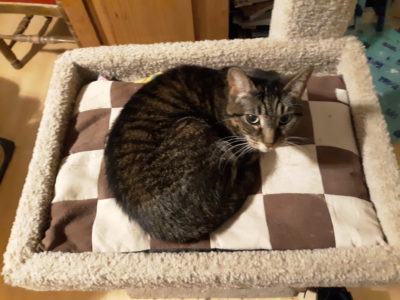 Well, the trip to Disney World was cancelled.
Since we decided to cancel well before we left, we were able to call and refund most of the stuff we had bought. The only thing that could not be refunded was the day passes to Disney's parks but, they assured us, we could use those whenever we wanted to in the future. So it's not a cancellation, really, it's more of a rescheduling.
So, assuming we don't have a Zombieland situation, we can go this autumn. (I imagine we'll want to look at airfare and hotels in a couple of weeks and see if there are any bargains to be had out there.)
Having purchased the groceries for the kids who were housesitting back when the plan was still on, we looked through them and I figured that half the stuff they asked for was not stuff that I would have cooked with and the other half was for spaghetti sauce and, dangit, I like the idea of kids making spaghetti sauce. So I delivered the groceries to the kids and told them to run with their meal plan for the coming week anyway.
And then we said "heck with it" and stopped by the liquor store on the way home.
Because just because the trip to Florida isn't happening doesn't mean that I'm not taking a long weekend anyway.
As such, this weekend will be spent being on vacation, just at home in the basement.
So far, the weekend has already been a massive success with breaking in the new rice cooker. I don't even recall why I refused to get one before… "I don't need a single-use appliance! Look!, it only has but one button!", I probably said to myself. Well, this one was only twenty bucks and, holy cow, I have been a fool. I measured out two cups of rice and filled the water to juuuuust above the line (due to the altitude) and, twenty minutes later, THE RICE WAS PERFECT. It was uncanny.
I also discovered that two cups of rice is a ton of rice. Seriously, after serving dinner, I put more away for leftovers than Maribou and I ate.
And it's with that in mind that, this weekend, I'll be going to the grocery store to get stuff that goes really, really well with rice. (Hey, now that I think about it, that was the other half of the stuff that the kids wanted…)
So… what's on your docket?
(Featured image is Alice, one of the cats that no longer needs to be cat-sat. Picture taken by the author.)