Super Tuesday Open Thread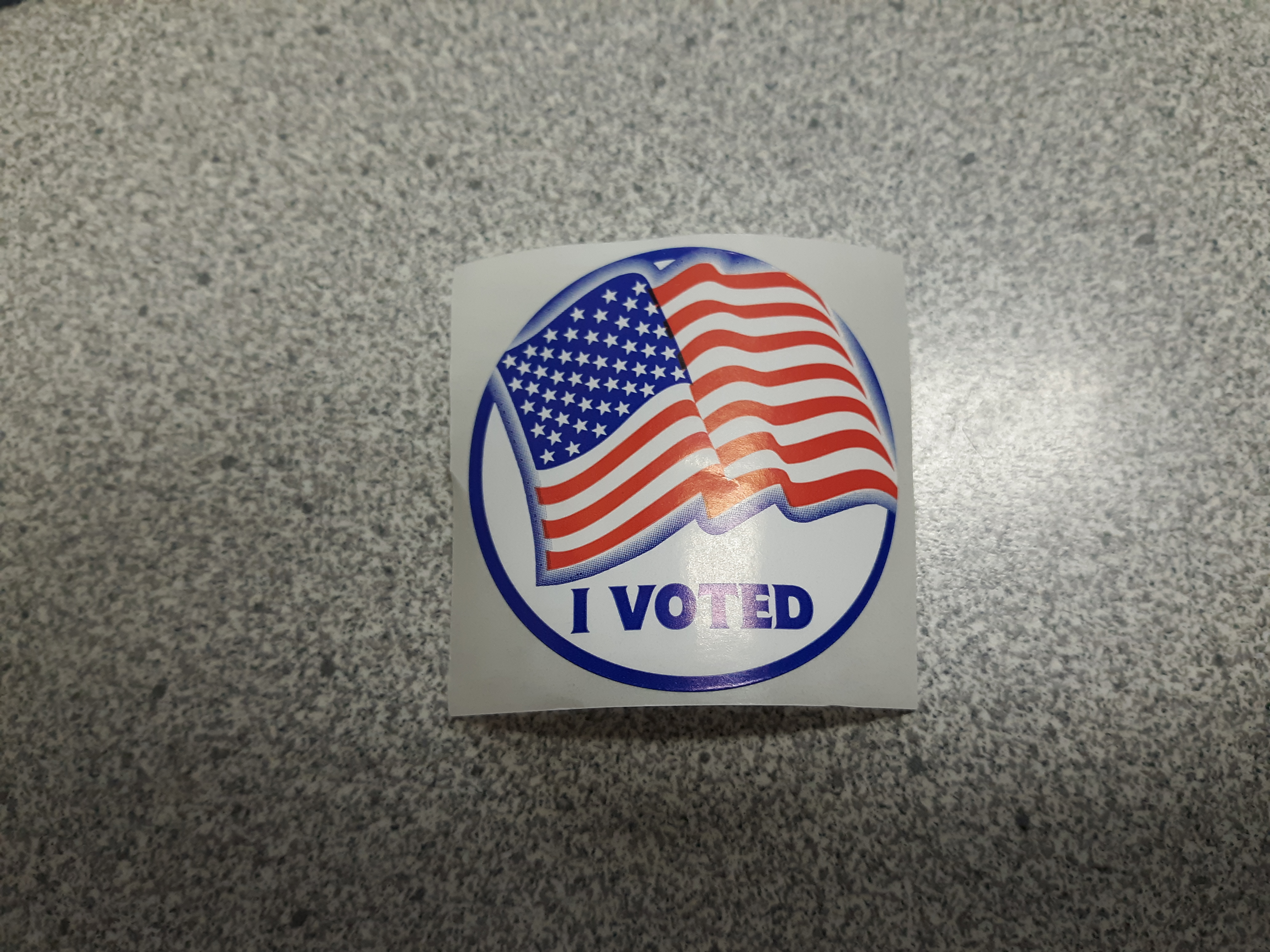 I went to my local DMV and it was tough to find a parking spot (like, we weren't in a "all of the spots are way out there", situation… we were in a "there's no place to park!" situation). I drove around the lot twice and then got a decent spot close to the building as someone else left.
I walked in and followed the signs to the voting place and the guy in the neon yellow vest wrote down on a pad of paper the date and time and handed it to me. March 3rd. 11:30. I get in line and there are five people in line ahead of me. There are five desks ahead of us that are confirming our voting info and giving us ballots.
I ask the vest guy if it's been busy today. "It hasn't been too bad!", he tells me cheerfully. "I was wondering if there was a line around the building or anything", I said. "Nope!", he told me.
The line moves and I get called over to a desk. I hand the guy my date/time slip of paper and my Driver's License. "This man has voted before!", he announces to me. "Has it been that busy?", I ask him. He looks over at the line that I got in and notices that it has about 8 people in it now. "It's getting busy now!", he tells me. He gets my info into the system, confirms my address with me, nods, and hands me a ballot and points me over to the little privacy booths.
I wander over to the privacy booth and look at my ballot and there are more than a dozen names on it. I find Bernie's. I fill in the little circle next to his name and check the ballot… nope. There's only one question on the ballot and I answered it.
I walk over to the box, the helpful election person points me to the metal box and I drop my ballot in there. She gives me a sticker. I walk back out to my car and look at the clock on the dash. 11:42.
Please use this as a Super Tuesday Open Thread.
(Featured image is an "I VOTED" sticker given to the author after voting. Picture taken by the author.)