About Last Night: Biden Dominates In South Carolina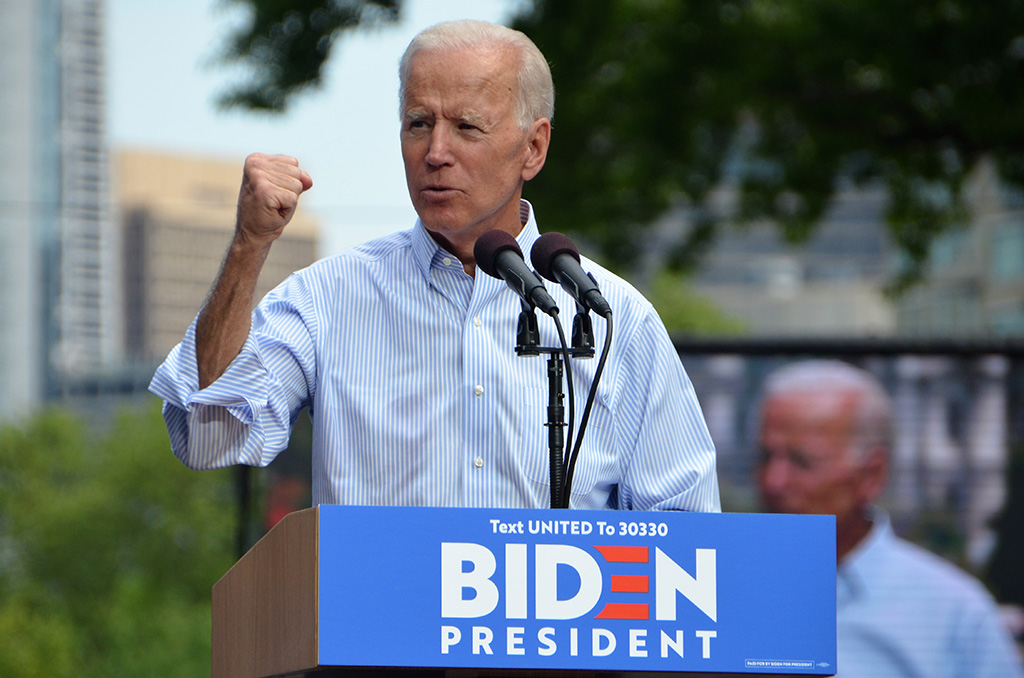 Well, it took him 36 years, three tries, and a whole lot of angst, but Joe Biden has finally won a presidential primary state:
The scale of Biden's victory in South Carolina was enormous. He went into the contest trailing Bernie Sanders in both total votes cast and delegates. He will leave South Carolina, where turnout exceeded Iowa and New Hampshire combined, with a lead in the popular vote and, according to estimates late Saturday night, about a half-dozen delegates behind Sanders.

Biden won 48%-20% over Sanders. He won white voters comfortably (33%-23%) and crushed Sanders among black voters (61%-17%). He won voters of every education level. He even beat Sanders among self-identified Independents, a core group for the Vermont senator.

The victory was powered by an electorate that was more moderate than the first three states. Half of South Carolina voters identified as moderate (41%) or conservative (9%) and half as somewhat liberal (30%) or very liberal (19%). But Biden won every group. The victory revealed an important demographic and ideological divide in the Democratic Party: black voters, especially in the South, are a moderating force in the national party. Biden promised that nobody should count him out until South Carolina's more diverse electorate had its say and he was right.

It was one of the great comebacks in Democratic primary history. Things were looking so bad for Biden after New Hampshire that many of his natural allies in Washington — the anti-Sanders establishment of current and former elected officials who've been on suicide watch for much of the month — were ready to flee to Michael Bloomberg.
That last bit is coming at it a tad high. Despite Bernie Sanders' supporters banging on the drum that the nomination was over and demanding folks declare as much for the last week since Nevada, South Carolina was always going to be a tough sell for the wannabe revolution. What isn't hyperbole is those doing strategery for Bernie probably realize failing to knock out Biden while he was reeling now allows all the folks who don't care for Sanders to have a rally point to coalesce around. There will be no clean sweep now, and winning the 1991 delegates needed for the outright nomination — already a slim hope — is gone. Sanders is still in great shape for the moment, as he is projected to win California come Tuesday and do well elsewhere, but Anti-Bernie now has a place to congregate and strike back. March is going to be a slog of states that won't have any gimmes for any candidate. Come Wednesday morning, there is a very good chance Super Tuesday may turn out a virtual delegate wash.
As for the also rans — and that is anyone not names Biden or Sanders — Tom Steyer took the chance to bow out after pumping millions into a South Carolina that just wasn't that into him in return. It's doubtful anyone else drops out before Tuesday, and why would they — it's only 48 hours and there are Sunday talking head shows to book, after all — but the rest of the field is done. Pete Buttigieg's horrifically bad minority polling has caught up to him, as anybody who bothered to follow such things could have told you, and is done. Elizabeth Warren finished in fifth place in South Carolina, and polling-wise is in danger of losing her home state, but her rhetoric Saturday night was against Bernie Sanders, so she may not be done playing spoiler. Amy Klobuchar will hang around till Minnesota gets to vote on one of their own, but then she should take the hint as well.
The only person outside of Bernie and Biden who might matter going forward is Mike Bloomberg. He's embarrassed, he's spent the GDP of a small country, he isn't going to win anything of note let alone the nomination, and he's mad about it. Bloomberg is buying a three minute "infomercial" style announcement nationwide for Sunday night to talk about coronavirus, but his advertising has been so ubiquitous most folks just want to make it stop. The idea he would spend this much money and this much public mockery just to fulfill his promise to hand over the monetary-political machine he helms to "whoever the nominee is" that isn't named Mike Bloomberg strains credulity. He has a lot of money to play spoiler, so he bears watching after he fails to do anything meaningful on a Super Tuesday he spent hundreds of millions of dollars on.
Super Tuesday is upon us, and it looks like we will have a two-person race between a septuagenarian Democratic Socialist and a septuagenarian third-times-the-charm former VP coming of his first primary win ever. Their combined age means they could go to the McLean House at Appomattox Court House and be the same vintage as the event that made that place worth remembering. Might be a good location concept for a debate between the two in the war to come.
Such fun. Onward.