Katherine Johnson, RIP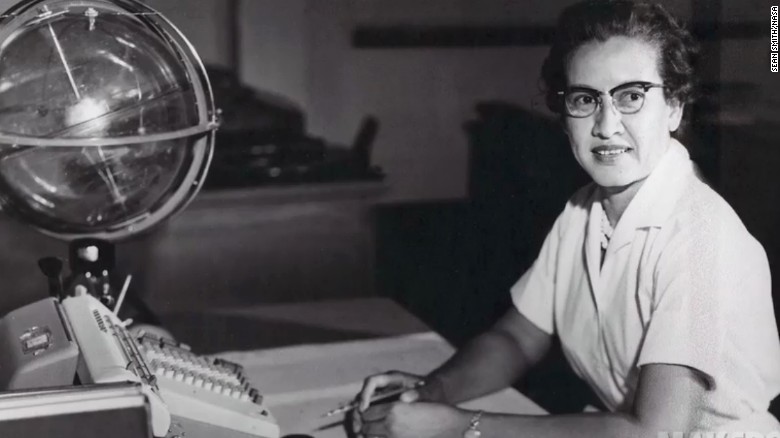 Dang. I thought she'd live forever:
They asked Katherine Johnson for the moon, and she gave it to them.

Wielding little more than a pencil, a slide rule and one of the finest mathematical minds in the country, Mrs. Johnson, who died at 101 on Monday at a retirement home in Newport News, Va., calculated the precise trajectories that would let Apollo 11 land on the moon in 1969 and, after Neil Armstrong's history-making moonwalk, let it return to Earth.

A single error, she well knew, could have dire consequences for craft and crew. Her impeccable calculations had already helped plot the successful flight of Alan B. Shepard Jr., who became the first American in space when his Mercury spacecraft went aloft in 1961.

The next year, she likewise helped make it possible for John Glenn, in the Mercury vessel Friendship 7, to become the first American to orbit the Earth.

Yet throughout Mrs. Johnson's 33 years in NASA's Flight Research Division — the office from which the American space program sprang — and for decades afterward, almost no one knew her name.
Whenever someone tells me that women can't do math, I gently remind them that the term "computer" used to literally mean a roomful of women doing math. Johnson was one of the brightest of the women NASA recruited to do calculations for the space program, a mathematical prodigy whose talent was so prodigious, she went from a computer pool to one the key figures in making sure our Mercury astronauts got home safely. John Glenn reportedly wouldn't launch until Johnson had signed off on his trajectory.
Her work went unnoticed until the movie "Hidden Figures" a few years ago which suddenly made her a celebrity at 98. NASA named a facility after her and she received an honorary degree 75 years after dropping out of grad school. I do recommend the movie. It's dramatized a bit, but it's inspiring and fairly accurate. When it came out, a young lady in our area asked her mother, for her birthday, to organize free showings of the movies specifically for young girls. Businesses and girls' organizations in the area organized, pooled money and gave out free tickets. The theaters had special showings just for them. My daughter loved it.
The NYT profile is very thorough as is CNN's. Read through and be inspired by a remarkable American.
Ad Astra, Dr. Johnson.