Sunday Morning! "Four Souls" by Louise Erdrich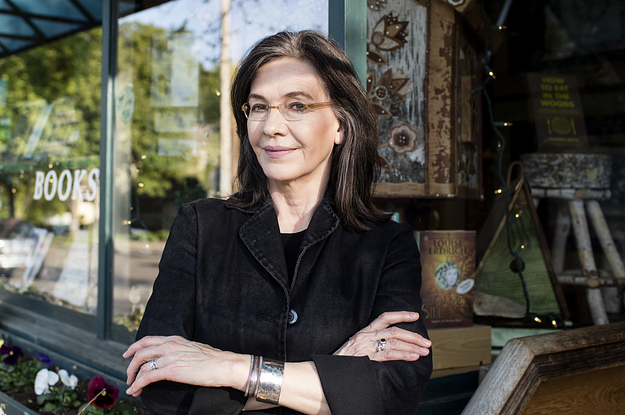 [Note: I wrote, but did not post this last week because I felt it was too digressive. I still think that, but I also feel that the long opening digression deals with some things I've been circling around in these posts for a while. So, I'm going to let it stand.]
This week, I read Louise Erdrich's novel Four Souls about an Ojibwa woman seeking revenge on the lumber baron who has stolen her land, along with many plots of native land. It's a sad and powerful novel, but also very funny and ribald in spots that reminded me of Jim Harrison, whose work I adore. The book is set in the early decades of the 20th century in America, but the issue of indigenous land rights is critical at this moment in Canada, and there's no indication it won't be in the future.
And, to be honest, I wanted to hear from a modern fiction writer who is not a photogenic young white MFA graduate who teaches creative writing at a large American university, you know? They tend to predominate and, since "write what you know" is an ever-popular dictum, I've been encountering more than a few novels about young MFA graduates in New York City who are working in publishing and trying to decide whether or not to break up with their partners, take up yoga, or get into S&M. The more important dictum to make it interesting seems to have fallen by the wayside a bit.
When I voiced this gripe to a bookstore-owning friend, she said "Have you read Louise Erdrich? Read this."
This issue is not quite the same as that of "representation" in publishing, which is also critical at the moment, at least to a handful of writers and publishers. I'd be quite happy if young MFAs were writing about anyone but themselves, However, the Internet is basically a participatory branch of mass media; essentially, the equivalent of "call in radio". And, as such, most "issues" that are discussed in blogs and online media have already had the terms of the "debate" set by the mass media: they nearly always involve a "question" and two or three possible "positions", which bloggers then take, and as such they always seem a little canned. In terms of representation, the Question for our callers is: Can writers tell the story of groups to which they don't belong?
Well, okay. Sure…
But, a more interesting question would be Why are a very small number of writers, academics, and publishers hotly debating the above question in the pages of the New York Times and other outlets when almost no one in the general population particularly cares? Most people don't read novels and, if they do, they are far more interested in whether or not the story entertains them. That a white American woman received a hefty advance for a novel about a Mexican immigrant is a less pressing question in the minds of most readers than the question: Is it a good novel?
I think the terms of the debate have been set this way because much of the discourse within literary publishing- and indeed most creative arts- has narrowed to self-referential "inside baseball" talk. The creative fields have been "professionalized", which means they have a great many gatekeepers and hoops that one must jump through, such that a successful writer increasingly has to go through these academic programs and, thus, be "self-funded" while doing so. In other words, their parents or spouse will be paying the rent for a while. If you've wondered why there aren't more novels by cab drivers and waitresses, this is why: increasingly, it costs too much to get in the club.
And the debate seems to stem from the uncomfortable fact that fewer people of color come from families willing to pay their rent while they do an MFA, do an unpaid internship at a New York publisher, and write their first novel about being young in New York- or, conversely, stage their first gallery shows or put together their art portfolio. In other words, it's a class issue and an issue of visibility for minority ethnic groups- so we'll say it's "intersectional". But, what keeps me up at night is the strong sense that a Basquiat or a Faulkner getting started today wouldn't stand a chance. The issue, as I see it, is that far too few people are able to make art or write novels and achieve any sort of reach. And, it's not because they're not talented, but because they can't afford the entrance fee.
---
Okay, so this is all a very long way of saying that I'm not particularly invested in debates among "creatives" about why so many of their peers are white children of privilege, which seems like a simple issue of money, but I really do crave art and writing from outside that system- "off the reservation" shall we say? Louise Erdrich "grew up in North Dakota and is a member of the Turtle Mountain Band of Ojibwe" as the bio informs us. This particular story is informed by the Ojibwe storytelling tradition and is about Ojibwe people and their issues, while also drawing from the more universal theme of vengeance.
Vengeance has been a perennial theme in literature from the Greek dramatists to the present. Seemingly every generation has had to learn of the destructive effects of the obsessive desire to avenge oneself on others. In this story, the character of Fleur Pillager has walked from her reservation to Minneapolis with the intention of avenging herself on John James Mauser, the lumberman who cheated her and others out of their land. But the story could just as easily be that of Medea, taken from her homeland and spurned by a man whose status came more easily. Seemingly every generation has to be reminded of the simple and paradoxical truth that the urge to avenge oneself is also a self-destructive urge.
In Erdrich's story, things get complicated. The story starts like Kill Bill, but as soon as Fleur takes the name "Four Souls" and works her way into Mauser's home as a servant, the supercilious whites and the raging Ojibwe start to… warm to each other. Surprisingly enough, instead of killing the man, she heals him and becomes his new wife and mother of his child. In spite of herself, his fairly racist former sister-in-law warms to Four Souls and her baby. There seems to be a sort of domestic harmony, but Fleur starts drinking and the drink starts to take her.
I'm not sure the whites ever become more than sketches in the novel, which reads more as a parable; I think Erdrich is most interested in showing how indigenous people have been tripped up by alcohol and bureaucrats, both of which confuse and numb the brain. What I loved about the story is how the writer tricked me into thinking she had lost the thread a bit.  A hilarious side story about the goodhearted goofball Nanapush and his patient wife Rushes Bear seemed a somewhat superfluous comedy (based on the traditional trickster Nanabozho) and Four Souls' story seemed like an inevitable tragedy. But, without giving way too much, everything came together in a satisfying, and thankfully not a triumphant, ending.
Even better, it seems my friend handed me a novel in a highly beloved series stretching back to Erdrich's 1984 novel "Love Medicine". I should've been looking for great writers, regardless of who's most "contemporary". There are so many people whose stories have not been told and should be because they're compelling.
So, what are YOU reading, watching, playing, pondering, creating, or avenging this weekend?