Weekend Plans Post: My First Apartment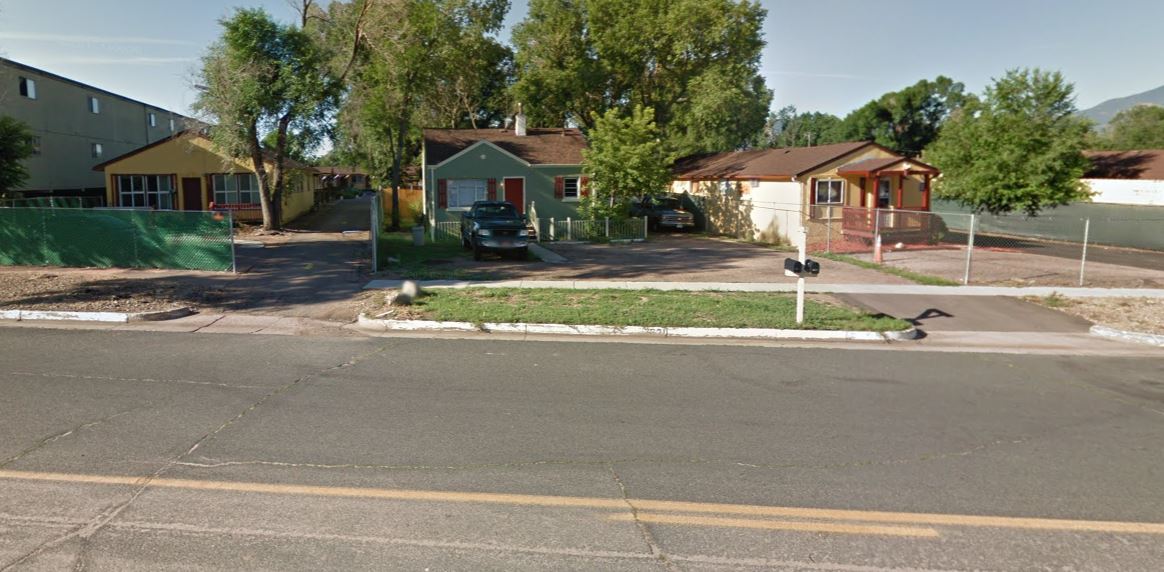 One of my buddies has made mention about how his oldest is talking about moving out and getting his own place. And that had memories of My First Apartment flood back into me.
My mom had a lot of siblings and the youngest of the group lived with my grandparents until she was, like, 24. This was amusing to no end, back in the 80's. "Still living at home at 24!", we'd say, as we drove back to our own house.
Well, I moved out at 25. It was different, we all told each other. Hey, the 80's were another country. It was 1997, after all. Anyway, I was fixing to get married and, dangit, it was time for me to get my own place. So I got my own place. Aspen Court Apartments (since condemned, renovated, and reopened as "Morning Wood Apartments" (I am not making that up)) had a lovely little 440 square foot apartment available. $330/month, heat included. This struck me as kind of expensive but something that I was pretty sure that I'd be able to raise each month despite my nigh-minimum wage job ($8/hr) because, hey, I had just gotten hired at a Global Conglomerate computer company and computer jobs were The Future.
The front room had wood floors in the front room and there was space for bookshelves and a loveseat and a computer table and I put a foot locker a few feet away from the front door and I put my big-ol' boom box on top of the foot locker so that, when visitors came over, we could listen to the radio as background music as we discussed how I should get a television.
Walking out of the front room took you into a hallway/kitchen with a fridge, sink, two feet of counterspace, and then a stove. I had a dishrack that covered about 75% of the counterspace.
Then it was the bedroom that had a bed in it and a dresser. You could open the dresser drawers all the way if you didn't stand between the dresser and the bed.
Then there was the bathroom that was about as wide as the kitchen/hallway with a sink, toilet, bathtub with shower fixture. (I used up a good deal of real estate next to the tub by putting some of those plastic shelves there to hold our bath towels for easy access.)
And that was that. 440 square feet. 4 rooms. Or two rooms and two hallways with a lot of amenities. $330/month. Plus heat.
I spent my evenings listening to music (at a nice low level, of course… the walls were thin as heck) and reading and wondering if I should price a television set. Televisions were so expensive, though! Not even talking about the new plasma sets but even the more quality CRTs! Luckily, I (we) got a 13″ TV/VCR combo for Christmas that year.
We put it on top of the dresser.
And now I look back at that and howl with laughter. $330/month! That was NOTHING. And we were surrounded by people who couldn't manage to scrounge up $330/month! And they were selling drugs! (I make that assumption because a neighbor told us, as we were moving out, that we were the only people in the complex who didn't sell drugs, you see.)
And so now I think about my buddy's kiddo moving out and getting his own place… and I look at apartments that they have here in town and I think "$900 bucks a month!!! How in the heck would anybody just moving out and getting their own place be able to afford that???"
And I am just glad that, hey, I'm old. And this weekend will be spent thinking about that.
So… what's on your docket?
(Featured Image is the Google Street View of Morning Wood Apartments. It's changed a lot. Not totally… you can still see the bones of where we used to live… but it's changed a lot.)