Coronablog
[caption id="" align="alignright" width="1024"]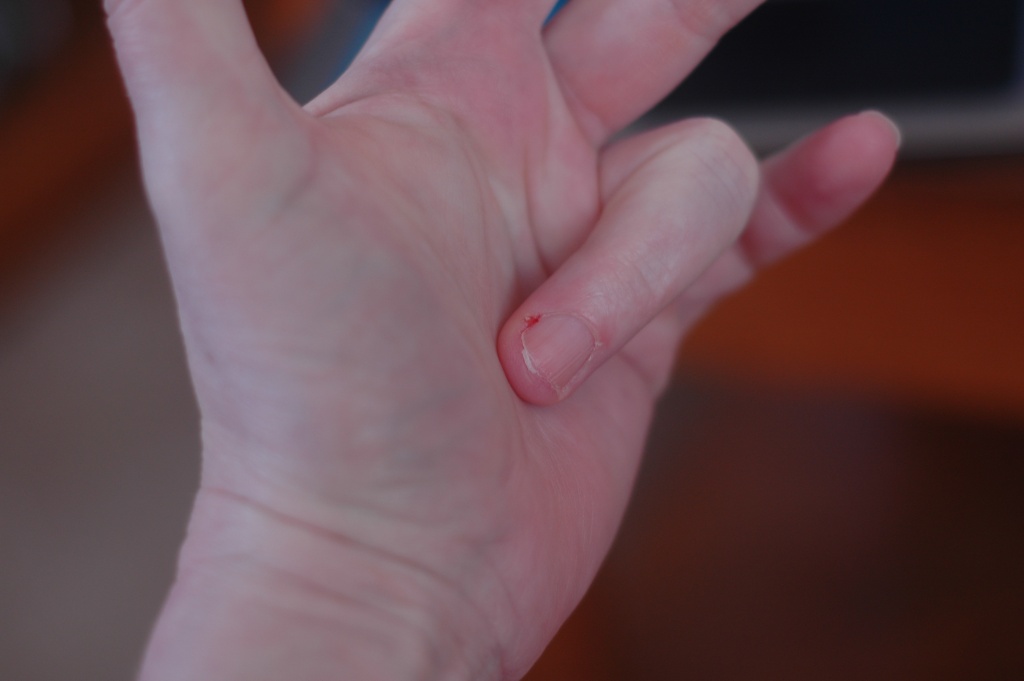 Photo by Teresa Trimm
[/caption]
A couple weeks back our Saul DeGraw wrote a piece called Life Under Quarantine where he relayed some of his thoughts and observations about this weird time in which we live.
This was one of the comments:

This commenter wrote a whole chain of these remarks, and they were quite witty. They would have made for a marvelous standalone piece, scathing social commentary, one I would have praised to the skies. But the way they were presented, as comments on an individual author's article and in response to other commenters who chimed in to commiserate with the author, rankled me.
One of my personal pet peeves is when a person has a problem in this world, and ok maybe it's not the HUGEST problem ever, but it's irritating and painful to them, and someone chimes in to mock or correct them, telling them they don't have it that bad, that it could always be worse, yadda yadda yadda.
Now, this may surprise you since I write regularly about how terrible things were in the past and how we should look at our ancestors with more sympathy and understanding, and also that we who live in modern times should have a greater appreciation for the miraculous age in which we live. But those are observations in the general sense. Food for thought. Not a personal rebuke directed at any one person. When I write that type of article, I'm not intentionally coming out swinging against a specific individual.* I'm simply trying to provide historical and cultural perspective OVERALL, for people to think about or not as they so choose, instead of as a personal attack designed to embarrass someone.
I just find it rather unkind when people say "hey, I'm struggling right now" and the response is to pile on.
If you hit your thumb with a hammer, it hurts. It doesn't matter in that moment if there are people with thumb cancer or people born without thumbs or people whose thumbs are withering away from malnutrition in Outer Absurdistan. You still feel pain, great pain, even if you know that pain will go away in time, even if you know it's not literally the worst thing that has ever happened in human history. It hurts and people should respect that and provide comfort when their fellow human being is in pain, even if way down deep inside you don't think it's THAT big of a deal. And if you really can't provide comfort, if their complaints are so minor that you just can't even with that, then just walk away. Say nothing. Saying nothing is always an option. It is human nature to reach out to others when you're in pain, when you're scared, when you feel isolated, and that should not be an opening for some jerk to come in with another hammer and whack that thumb again.
Are there people out there who may be complaining a little TOO much sometimes? Sure. Should we all count our blessings way more than we do? Absolutely. I agree that there are many folks out there who are in dire need of a little perspective. But surely this perspective doesn't need to be in the form of a personal attack or a public rebuke - from which no one has ever learned anything from anyway. Personal attacks are made not to teach or inform, but to make the attacker feel a temporary frisson of pleasure at the expense of another, and I am of the opinion that personal attacks about people's coronavirus/quarantine anxiety are yet another pleasure we should probably forgo right now.
I think we can probably all agree the coronavirus quarantine is a lousy situation to find ourselves in, even if it is not the literally worst thing that has ever happened to a human being, even if the things we are mourning are as minor as the ability to purchase street tacos. And even a hangnail hurts. Complaining about small, relatable pains - hangnails and paper cuts and sunburns and mosquito bites and feeling awkward at parties and chomping down on the inside of our cheek really bad 17 times in a row - is one of those things that brings us together as human beings. We have all experienced pain, and loss, and fear, it sucks and it's part of the human condition to seek sympathy from others when we're hurting.
The last thing anyone needs right now is a big squeeze of lemon juice rubbed into their wounds.
---
*I admit I'm not perfect and have not always been a paragon of virtue on this site or on Twitter. Please respect me trying to do something positive here rather than take the opportunity to pedantically go back and screenshot things I've said that I probably shouldn't have. I admit I don't always live up to my lofty goals, but at least I have them.
Comment →
Ten Second News
It's become something of a joke when economic numbers come out with the ubiquitous "unexpected" tag, but the data starting to come in on the economic toll of the COVID-19 virus and subsequent social shut-down was expected to be bad, and indeed is off the charts.
The torrent of Americans filing for unemployment insurance continued last week as more than 6.6 million new claims were filed, the Labor Department reported Thursday. That brings to 10 million the total Americans who filed over the past two weeks.

Economists surveyed by Dow Jones estimated 3.1 million, a week after 3.3 million filings in the first wave of what has been a record-shattering swelling of the jobless ranks. The previous week's total was revised higher by 24,000.

On an unadjusted basis, the total was 5.8 million, a number that some economists consider more relevant as seasonal adjustments are less relevant due to the unusual impact the coronavirus-induced shutdown has had on the U.S. economy.

The 4-week moving average, which smooths fluctuations, was 2.054 million, up 327,250 from aw eek ago and the highest since Jan. 14, 2017.

Before the coronavirus shut down major parts of the U.S. economy, the highest week for claims was 695,000 in 1982. The Great Recession high was 665,000 in March 2009.

However, the sudden stop as the government has instituted social distancing policies caused a cascade of joblessness unlike anything the nation has ever seen.

Those at the lower end of the wage scale have been especially hard-hit during a crisis that has seen businesses either cut staff outright or at best freeze any new hiring until there's more visibility about how efforts to contain the coronavirus will work.
Comment →
[youtube https://www.youtube.com/watch?v=3NbQkyvbw18]
For the first time in 8 years, Bob Dylan has released new music. "Murder Most Foul" is a 17-minute epic that starts as a graphic retelling of the Kennedy assassination, but then turns into a sprawling take on culture in the Sixties and beyond.
Comment →
The US Senate gaveled out of session in the early morning hours of Wednesday, announcing what Senator Minority Leader Chuck Schumer called "largest rescue package in American history" was finally ready.
Senate leaders and the Trump administration reached agreement early Wednesday on a $2 trillion stimulus package to rescue the economy from the coronavirus assault, setting the stage for swift passage of the massive legislation through both chambers of Congress.

Senate Majority Leader Mitch McConnell (R-Ky.) and Minority Leader Charles E. Schumer (D-N.Y.) announced the breakthrough on the Senate floor around 1:30 a.m., after a long day of talks with Treasury Secretary Steven Mnuchin and other administration officials.

"At last we have a deal," McConnell said. "After days of intense discussion, the Senate has reached a bipartisan agreement on a historic relief package for this pandemic. ... I'm thrilled that we're finally going to deliver for the country that has been waiting for us to step up."

"Help is on the way, big help and quick help," Schumer said. "We're going to take up and pass this package to care for those who are now caring for us, and help carry millions of Americans through these dark economic times."

The agreement capped five straight days of intensive negotiations that occasionally descended into partisan warfare as the nation's economy reeled from the deadly pandemic, with schools and businesses closed, mass layoffs slamming the workforce and tens of thousands falling ill.

The legislation, unprecedented in its size and scope, aims to flood the economy with capital by sending $1,200 checks to many Americans, creating a $367 billion loan program for small businesses and setting up a $500 billion fund for industries, cities and states.

Other provisions include a massive boost to unemployment insurance, $150 billion for state and local stimulus funds and $130 billion for hospitals.

McConnell said the Senate would pass the legislation later Wednesday. With the House out of session, action there could take longer, depending on whether lawmakers can agree to pass the bill by "unanimous consent," which would require agreement from all members of the chamber.
Comment →
Airbnb recently changed its cancellation policy in light of the Coronavirus. It allowed all of the people cancelling their trips to just cancel and get their money refunded.
This pushed 100% of the Covid-19 losses onto hosts.
Calling all @Airbnb hosts that have been robbed by @airbnb's arbitrary decision to change its cancellation policy making #hosts bear 100% of the losses due to #COVIDー19.

We are building a class action lawsuit.

Please connect, we have much to discuss.

— Airbnb Host Class Action (@AirbnbHostClass) March 15, 2020
(Featured image is "classroom 2nd fl" by cayoup. Used under creative commons license.)
Comment →
The move for a "Phase 3" coronavirus stimulus package is not going well. Or anywhere fast.
Senate Democrats blocked a massive coronavirus stimulus bill from moving forward Sunday in the Senate, as partisan disputes raged over the legislation that's aimed at arresting the economy's precipitous decline.

Negotiations continued even as the initial procedural vote fell short, with 47 senators voting in favor and 47 opposed. The tally was well short of the 60 votes that were needed to move forward. The number of "aye" votes was especially low because five Republicans are quarantined over coronavirus fears.

Although senators of both parties and Trump administration officials vowed to continue negotiating -- around the clock if necessary -- the failed vote was the latest negative signal about Congress' ability to come together around the legislation, which aims to inject close to $1.8 trillion into businesses and households. Policy makers are scrambling to address a spike in layoffs and businesses gasping for assistance as millions of Americans stay home to avoid contagion.

Ever since Majority Leader Mitch McConnell (R-Ky.) introduced the legislation Thursday night, senators have missed one self-imposed deadline after another to reach a deal. The vote Sunday evening was delayed three hours so talks could continue after it became clear it would fail, but no resolution was reached and it failed anyway.
Senate Majority Leader Mitch McConnell (R-KY) was not happy:
#VirusVote: Senate fails to advance phase 3 #coronavirus stimulus bill 47-47, after Democrats opposed Big business bailout money, with limited relief for working families.

After vote @senatemajldr blasts @SpeakerPelosi for blowing up deal last minutepic.twitter.com/SHfqFfJ3y7

— Marty Golingan (@mgolingan1) March 22, 2020
Comment →
Like Us On Facebook