Chaos Isn't a Ladder, It's a Caucus in Iowa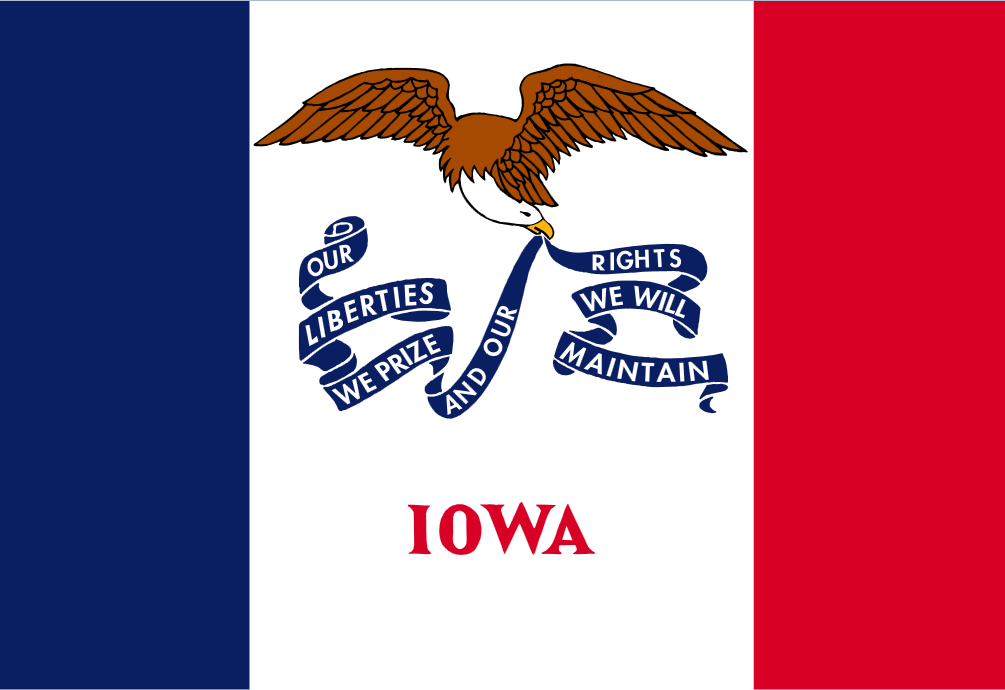 What went down: The Iowa Democratic Party enacted new rules this year to address concerns over transparency after the 2016 election results were razor thin. (Hillary Clinton earned 49.9% of delegates to Bernie Sanders' 49.6%.)

Those new rules — plus the introduction of an unregulated app through which votes could be reported from each caucus — only created chaos.

There were reports that some caucus leaders couldn't get the app to work; they were left on hold anywhere from 30 minutes to two hours with the hotline they were supposed to use to report issues with it, or report via telephone rather than the app.

"We found inconsistencies in the reporting," a party statement said. "In addition to the tech systems being used to tabulate results, we are also using photos of results and a paper trail."

The statement said the snafu, which left cable anchors with hours to fill and nothing to say, was "not a hack or intrusion."
It is hard to imagine the Democratic Nomination process getting off to a worst start. All the conspiracy theories were just injected with steroids, there will be no clarity that usually winnows the field after Iowa down, none of the candidates can credibly declare victory to buoy their further efforts, and the Democratic Party as a whole has embarrassing optics to deal with.
And then there is the longsuffering people of Iowa who are abused both by a national press corps and candidates hounding them one out of every four years: It's not cute anymore, writes Tim Alberta in Politico.
There can be no doubting it now, not after so many years spent in the crosshairs, not after active presidential candidates began challenging its privileged position atop the nominating calendar, and certainly not after Monday night's debacle that left seven candidates and millions of viewers waiting for results that never came: Iowa's reign is over.

Oh, sure, the state and its fabled caucuses may live on in some ceremonial capacity, perhaps clinging to a sort of emeritus role in the earlier stages of the nominating season. Presidential candidates will still pay occasional homage to the state, observing the time-worn traditions of tractor shows and food on a stick, unwilling to ignore a place and a people that have been so central to the making of the modern American presidency.

But Iowa won't go first. It can't go first. Not anymore.

The disaster that unfolded here Monday night—improper recording of results, failed transmission of precinct tallies, botched management of the voting procedures themselves—will leave no recourse for the national parties. Iowa's blood has been in the water for years, its sacred-cow status a source of resentment for states like Florida and Michigan that claim to be more representative of the nation. Iowa has survived, cycle after cycle, on the strength of strategic alliances, none more critical than between the Democratic and Republican parties in the state, each one recognizing that one's failure could doom the tradition clung to by both.

There have been close calls before, but nothing approaching the catastrophe of Feb. 3, a date that will be remembered as the beginning of Iowa's end after a nearly half-century-long run kicking off the presidential primary process. As it became clear in the twilight hours of Monday that Democrats would not produce timely, trustworthy numbers by which to judge the candidates after two years of campaigning in the state, it was equally obvious that Iowa's day of reckoning had arrived.

"This will probably be the last caucus we'll have to worry about," David Yepsen, the longtime Des Moines Register scribe and dean of the Iowa press corps, wrote on Twitter.
With the State of the Union tonight, impeachment conclusion tomorrow, and New Hampshire — suddenly given new life as important again — a week away, folks only spectating the national news cycle will move off this relatively quickly. But for Iowa and the Democratic Party apparatus this is going to smell and smart for a long time, and be fodder for everyone unhappy with however 2020's primary turns out to point to on how the whole thing was rigged/mismanaged/whatever.
What a mess. And Iowa and the Democratic Party have no one but themselves to blame for it.