Sunday! Obligatory Oscar Post Part 2.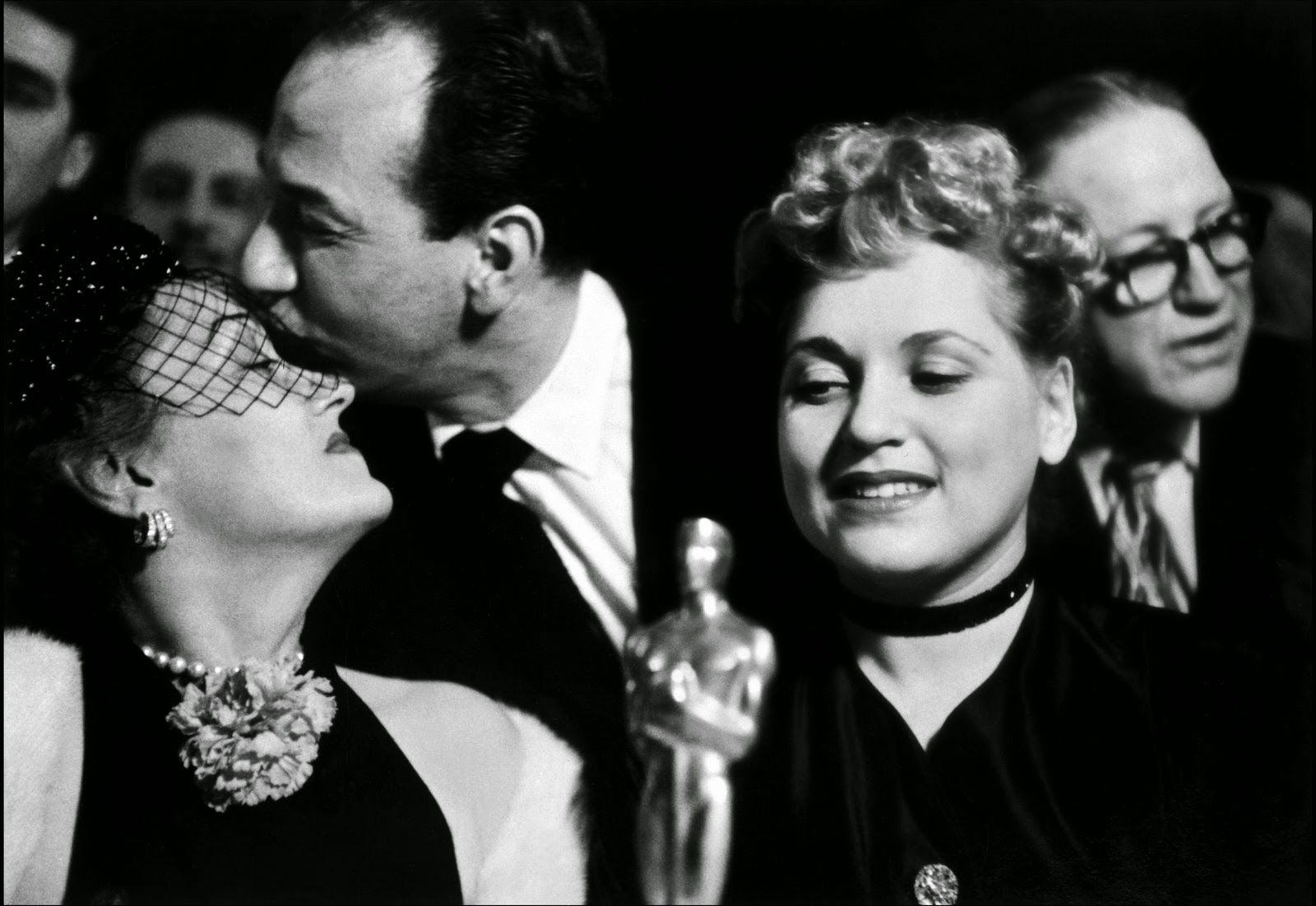 I'm a bit late with this one after a night of misadventures that involved a broken lock, a snowstorm, a frantic call to a friend, and late night diner food. I'm a bit exhausted with watching Oscar Movies as well. Please, books, forgive me — I will be home soon.
Last week, I offered my subjective, fairly irreverent, impressions of four of the movies nominated for the Best Picture Academy Award this year. I said that I was not going to speculate about which one will win — something that strikes me as a mug's game — or which one was the "best" of the bunch. I also warned that spoilers would follow. The same holds true this time. So, let's start with…
Ford V. Ferrari
This is the easiest film to write about because it's a very traditional Motion Picture story about different modes of masculine energy vying for dominance over each other. Contrary to the title, however, the Italian automaker, who angered the Ford Motors president by refusing their bid to buy Ferrari in 1963, is not a major figure in the film; he is, after all, European, and this is very much a movie about post-war America. It was generally understood in this era that Americans had defeated evil "over there" and were in a sort of pole position worldwide- except, oddly enough, in automobile racing. This movie is about that- it details Ford's attempt to build a car, the GT40, that would win at the 1966 24 Hours of Le Mans race. Believe it or not, no American car had won before.
So, maybe there is no spoiler alert necessary here- at no point in the film do we doubt they will win. Technically, however, the Ford driver, Ken Miles, crossed the first in a photo finish, but was denied the victory to a car that started behind his, and so traveled the greater distance. It's a debatable judgment. No matter- the postwar American Male would remain a dominant type worldwide, for a few more years.
The story comes down to what sort of culturally-dominant man will win out on the American side. In the Ford corner, we have Corporate Men in wood-paneled, shellacked, black-leather cushioned cocoons. They hold sifters of brandy and have a great deal of power and money on their side, but they really want to win, and they can't do it alone. In the other corner, we have the driver Ken Miles, played by Christian Bale as a sort of obsessive Gearhead Renegade. He knows cars and driving; he doesn't care whose toes he has to step on in order to "get the job done". You've seen the type in a million movies; hell, maybe you've even voted for one. And then, in between, we have Carroll Shelby, as played by Matt Damon, a racing car designer depicted here as a great Manager of Men. He is the mediator between the great corporate power of Ford and the renegade individualism of the racecar driver. Really, this is the fourth buddy film about the friendship between two men to get nominated for Best Picture this year, alongside: 1917, Once Upon a Time… in Hollywood, and The Irishman.
It's a well-made and very enjoyable movie and it's fun to see these types of men butt heads at a time in which they will still be culturally dominant for a few more years. But, like Once Upon a Time… in Hollywood (and 1917 for that matter), one wonders what wish is being fulfilled here on the part of filmmakers and the academy. It's not about what manhood is like now, but what it was then. For a group so often considered "liberals" and "social justice warriors", they did spend a lot of time this year wishing we could go back to the days when men were dominant and women were non-existent. Blame me too.
The Irishman
Or, I-rish-it-was-shorter, man! Am I right?
I saw this film in the theatre when it came out, since I've so far avoided the Netflix borg, and I remember being most struck by the sets. It's a strange detail, I admit, but whoever nailed the exact look of those old bars and shops and living rooms really should win an Academy Award. I was also, I have to note, at 45 on the young side of the audience for the film. There was a real nostalgia kick for boomers to see, through the magic of CGI, Robert De Niro digitally inserted into the first good movie he's made in ages. Younger people will forget that there was a time in which De Niro, Peschi, and Pachino had yet to appear in any lousy films. Like Joker, The Irishman very much hearkens back to that Golden Age, the 1970s, although here it's not imitation Scorsese, but Maximum Scorsese. This is the Scorsesest movie he's made in years.
It's also a film about competing sources of male authority: the labor movement and the mafia, which were very intertwined at one point in American history and are both in a sort of retreat. The "crooked ladder" theory holds that the second-generation born to organized crime figures frequently go legit, and we see that here- Frank Sheeran, played by De Niro, is an old school thug, whose daughters grow to hate him. He's only coolheaded in comparison to Jimmy Hoffa, played by Pacino, whose mouth is driving him towards his death. Both men, close friends throughout, are full of sound and fury, but are quickly finding themselves decontextualized and outdated.
What makes this a much better film than Ford V. Ferrari (or, dare I say, Goodfellas) is that all of this masculine bluster is essentially tragic. Viewers who were offended that Anna Paquin had too few lines missed the point entirely: she refuses to speak to her father because she really has nothing to say to him. It's a strange thing too because the last half hour of the film, which felt endless in the theatre, is what sticks with you long after. All of Scorsese's films have been about men who desperately need grace and fail to find it. His Catholicism is more evident here as we see the elderly thug flailing towards forgiveness that he knows he doesn't deserve from a God in which he doesn't quite believe. The last shot, in which he stares out a door that is still a little open, lingers in the memory.
Marriage Story
A friend of mine, who has avoided marriage thus far, explains it with this line: "Nobody ever goes through a really bad breakup and thinks 'this would be even better, if only we had to get lawyers involved." Marriage Story has been called "Divorce Story", as it details the separation and divorce of a young creative couple, played by Scarlett Johansson and Adam Driver, and their attempts to forge some new relationship for the sake of their young son. At points, it could have been called Lawyer Story, however. There is no doubt that legal proceedings are a big part of many divorces- and this couple is upper middle class- and Laura Dern and Alan Alda are great in their roles. But, nobody ever watches a film about the dissolution of a romantic relationship and thinks "if only we could get lawyers involved."
It's a film that was informed by director Noah Baumbauch's divorce from Jennifer Jason Leigh, so it's about an actress leaving her director husband. He's self-absorbed and minimizes her needs; she wants to direct and have her own career and has outgrown him. They both love each other but can't make it work. Much of it is relatable, although it gets a bit "bougie" too- a major theme is the endless debate about having a career in L.A. versus N.Y., something to which a fraction of a fraction of the world can relate. Another subtheme is how divorcing dads live in apartments instead of their New York brownstone. And who gets the MacArthur Genius Grant in a divorce? I can venture to guess the film wasn't a smash in Topeka.
So, it could have been a film solely about careerists and narcissists- and it is that, too. Nevertheless, there is a deep humanism to the film. Neither he nor she is a terrible person or wholly in the wrong; they're both flawed and trying to be better people for their son. But, maybe they should have stayed together. Another line I've heard about marriage: "What's the secret to staying married? Don't get divorced."
Parasite
Definitely the most original film in the bunch and the one that I most enjoyed, Parasite is a darkly funny parable in which a desperately poor family connives their way into all of the servant roles for an ultra wealthy family only to discover there are other desperately poor people very nearby who'd fight them to the death for the crumbs. It is shot and edited as taught as a Hitchcock thriller, but with a grim sense of humor reminiscent of E.C. Comics. The central conceit is somewhat plausible, while also a bit surreal, and I think this balance keeps the film from becoming a numbing screed about the gap between the rich and the poor.
The Kim family is dirt poor and the Park family is filthy rich. When son Ki-woo lands a job with the rich family tutoring their son, he soon realizes that Mom is a bit out to lunch and takes the opportunity to secure a job for his sister, passing her off as a skilled art instructor. Sis sabotages things for the limo driver and they land a job for the father. Next, they use the family cook's allergies against her and secure a job for Mom. Before long, the two families are enmeshed. But there's trouble in paradise. In the first place, the ultra wealthy will never accept the poor among them, as illustrated in a cringe-inducing scene wherein Rich Daddy explains that the poor simply smell different. I was reminded here of Tim Ryan's tone deaf line about people who shower before work and those who shower after. In the second place, the old cook and her invalid husband live in tunnels beneath the house, constructed by the previous owner. And they're not willing to let go of their sweet spot, well beneath the lowest rung. Things will go sideways and there will be blood.
I have reservations about Parasite: the message that the ultra-rich are oblivious to the society below them is a bit obvious and appeals mostly to bourgeois liberals in the way that the message that the illegals are to blame for society's ills appeals to bourgeois right wingers; these groups are convenient outliers and useful scapegoats. Besides, if Joker was criticized for the shallowness of its social critique, Parasite isn't much deeper.
But, Parasite is original, clever, and bitingly funny. It has no real "bad guys" or "good guys"- it just has people feeding off each other in a bad system.
So, what are YOU reading, watching, pondering, or playing this weekend?