Ordinary World: To Hell in a Handbasket Edition
Ordinary World for 1/29/2020
[OW1] WEEEEEEEEEE!!!! "In CBO's projections of the outlook under current law, deficits remain large by historical standards, federal debt grows to 98 percent of GDP by 2030, and the economy expands at an average annual rate of 1.7 percent from 2021 to 2030." Now, I'm not great at math, but that seems not good…
[OW2] It's all over but the questioning. And voting. And more questioning. And more voting: "Senate Majority Leader Mitch McConnell on Tuesday announced he had reached an agreement with Schumer to allow for eight hours of questioning on Wednesday and another eight hours on Thursday. On Friday, after four hours of debate, the Senate will hold a crucial vote on whether to call witnesses."
[OW3] The Answer is no, it is not: ""But as things stand, unless you've had contact with someone that has a respiratory disease who's come from Wuhan or China, your chances of contracting the virus are very low."
[OW4] Cluster: "The Washington Post has reversed its widely criticized decision to suspend one of its reporters over her tweets about Kobe Bryant. One of the paper's managing editors, Tracy Grant, said in a statement Tuesday afternoon that while reporter Felicia Sonmez's tweets were "ill-timed," she was not in "clear and direct violation of our social media policy." Sonmez responded to the reversal with a statement Tuesday night calling for an explanation from The Post's executive editor, Marty Baron."
[OW5] Outrageous Outrage for Outrageous Reactions, in which President Trump attacked Don Lemon for something Rick Wilson said and lit off outrage by outraged folks, three days after it actually happened. If you are wondering if it's as stupid as it sounds…yes: "On Don Lemon's CNN show Saturday, Rick Wilson and Wajahat Ali react to Mike Pompeo curing and accusing an NPR host of not knowing where Ukraine is after a testy interview. Wilson said this is something that appeals to Trump "rubes" and makes them feel like Trump is the smart one and "y'all elites are dumb." The two then said Trump supporters aren't familiar with geography, spelling, reading, knowing other countries, and drinking coffee." Don Lemon has since issued this statement.
[OW6] Good luck with that: "The Sanders campaign is pleading with supporters to stay positive, no matter what might be coming their way."
ICYMI in Ordinary Times: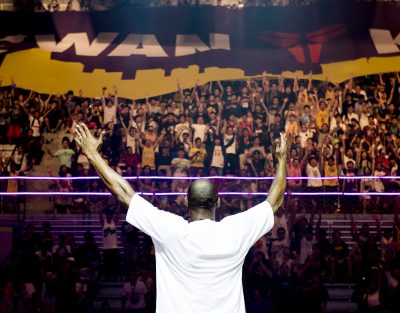 Entertainment, Humanity, and the Death of Kobe Bryant: Do we care more about some celebrity's death than the thousands of other deaths? No. Not really. It just serves as a reminder of how connected we really are.
Fried Green Tomatoes and The Husband Problem
: Since Valentine's Day is looming on the horizon yet again, I decided to reread several of my fave romance novels just like I did last year. But this time, I'm reading literary books…
The Case for Conservative Climate Action
: What could possibly be more compelling than "we want to grow all parts of the economy, protect the environment, and improve American quality of life"?
The Most Constitutional Right
: Does the Constitution guarantee a right to have the Constitution itself? A recent dissenting opinion suggests so, and Burt Likko muses upon what that means in today's age of impeachment.
Conference Opponents: The Mountain West Conference Versus Boise State
: The Mountain West Conference Versus Boise State: Off the football field and into the courtroom?