Sunday Morning! Obligatory Oscars Post (Pt. 1)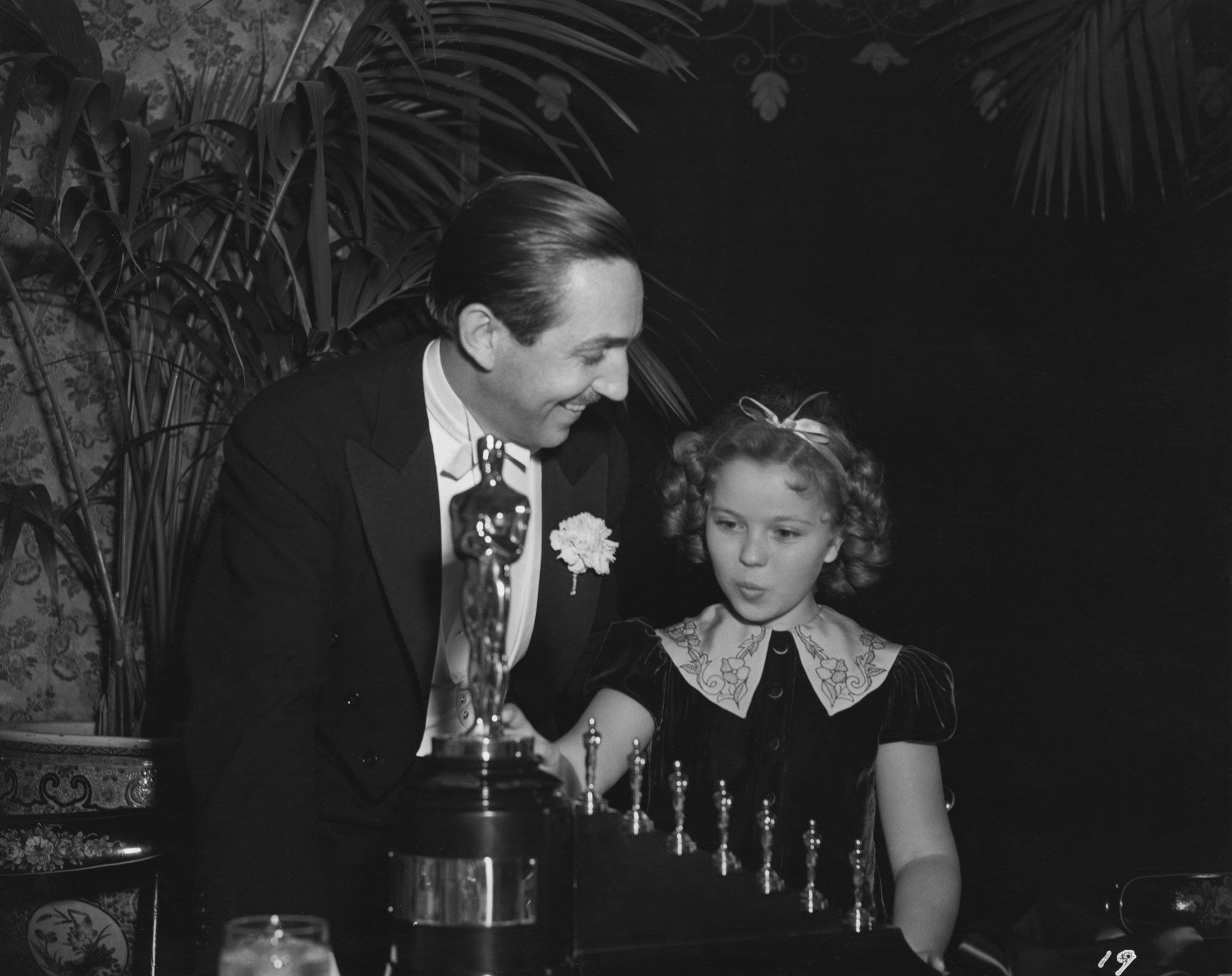 'Tis the season for posts about "Oscar picks", a slightly classier form of those books that offer betting odds. It's not clear that the Motion Picture Academy selects the best films of the year, exactly, but they do look for the most "culturally significant". From that, and a few other criteria, one can generally guess which films will win. Perhaps, it's a bit more interesting, therefore, to see the films these films as cultural artifacts, instead of deciding which one is best or most likely to win. I'm going to offer some slightly irreverent impressions of the nine films nominated for "Best Picture of the Year". This should take a few posts to do. I'm not focused on which film was "best" or "worst", and as a blanket warning: There are spoilers ahead.
Once Upon a Time… in Hollywood
Quentin Tarantino has long had a fascination with protagonists who are a bit long-in-the-tooth, a little past their prime, and on the edge of falling behind the times, but here he does a good job of aligning this sympathy with its true inspiration: his own love of "outdated" cinema and culture. His protagonists in this case- an actor and his stuntman, played by Leonardo DiCaprio and Brad Pitt, respectively- are hanging on to their place in an Old Hollywood of bloated and formulaic studio pictures that will soon be made obsolete by the "new Hollywood" films of scrappier brats like Cassavetes, DiPalma, Scorsese, Coppola, and Friedkin. Tarantino allows us to luxuriate with these guys- at frankly interminable length- for their last glory days before, presumably, the Manson murders will bring their world, and the 60s summer of love, to a screeching end. Once again, he plays fantasy off reality. There's an irony as well that Tarantino is depicting a time in which creaky, big budget, studio product was about to be superseded by the sort of independent mavericks that are are his own natural brethren, but he's doing so in a modern era in which creaky, bloated, studio product is superseding everything else in cinema, especially independent films.
It's an impressionistic film that has its pleasures, but which certainly has its own fair share of bloat. Scenes go on longer than they need to or are entirely irrelevant. At its heart, the film is about the relationship between two men. In fact, one reading of Once Upon a Time… in Hollywood could be that this is Tarantino's Top Gun: the story of two men whose love for one another is stronger than anything in their lives, but so deeply repressed by their social milieu that it can only surface in shocking violence. Instead of acknowledging that love, one of them drinks all the time, while realizing he has to get away from his "buddy". The other tried marriage, which ended catastrophically- if not necessarily in a murder- and spends the film almost comically dodging engagements with women. As he tells one young lady who offers him sex: "I've been avoiding jail my whole life, and I'm sure not going there for poontang," Instead, he's settled into a life with his beloved in which he is "more than a friend, but less than a wife."
As Tarantino would put it, the pressure to conform socially to the "normal way" is too strong for the actor, who marries a transparent beard, while shooting a film in Italy, thus ending the buddies' masculine idyll. Both are devastated and it's essentially a tragic ending, but Tarantino allows them one last fling: severe drinking and drug use and an almost miraculous opportunity to take out their repressed frustration on very wicked women, who they beat, bludgeon, and burn to death. Presumably, the audience would have revolted if Tarantino had just let them have sex. And so, Once Upon a Time… in the Closet is a film about longing for what can never be, or can never be again.
1917
A stunning technical achievement, shot to look as if it was all a single take, 1917 shows two British soldiers trying to get across the no-man's land to the Western front in the North of France, in order to deliver a message to a squadron that is almost certainly walking into a trap. One is sent because his brother is among the battalion; the other is more skeptical at first, but finds his bravery soon enough. If these characters sound paper thin, they are, but then how much exposition goes on in the heat of battle? Mostly, they are trying to get from Point A to Point B, in hell.
The fluid camera movement delivers the audience into the heart of war, but has a strange distancing effect. It often feels as if we're watching World War 1: The Video Game. The characters are mere sketches- at times, I struggled to recall their names- with seemingly no inner lives. They hardly even ponder the fact that, if their mission fails, 1,600 men will die. The film depicts war as hell- hardly a deep thought- but eludes the reality that this particular war was a catastrophic human failure that never should have happened. Instead, we're reminded that individuals can be heroic (without much inner struggle) at a time in which we still seek heroic distraction from the hollow meaninglessness of our own conflicts.
Jojo Rabbit
A third film to distort history, Jojo Rabbit had the distinct advantage of not taking itself as seriously as 1917 or even Tarantino's film. The story of a young German boy who wants desperately to become a Nazi soldier and whose imaginary friend is Adolph Hitler, there was something refreshing about the ways the film reminded us- at a time when we could use the reminder- that Nazis are, above all, tragic idiots. Jojo is a young zealot whose enthusiasms are entirely misguided and put to the test when he learns that his mother is hiding a Jewish girl in the home, and starts to fall for her. It's a strange tone- even when the film has moments of genuine pathos, it avoids tipping over into maudlin sentimentality, a la Life is Beautiful. Yet it sometimes depicts its Nazis as SNL characters. Thankfully, the film continually bears in mind that nationalism is a cancer that kills all things. And, for the most part, the jokes work. As W.C. Fields pointed out, if you're going to tell people the truth, you'd better make them laugh.
Joker
As more than a few reviews have pointed out, this billion dollar grossing superhero origin story was not a superhero movie at all, so much as a psychological drama. In fact, it felt more like like a hypothetical art experiment or a parody in the old National Lampoon Magazine: what if Scorsese or Schrader had made a violent urban thriller in 1981 starring a character from Batman comics? National Lampoon probably wouldn't have taken it so seriously though. It's a film that commits to its premise. The level of pastiche in this film was highly impressive: aside from certain camera moves that were once impossible, it looks very much like a film from the period. And Joker makes no bones about its debt to films like The King of Comedy and Taxi Driver, but it's hard not to wonder at times if we're watching an elaborate meta joke, or an homage to a better filmmaker.
Nevertheless, it seemed almost subversive how aggressively dismal the first hour of the film plays out. This "Joker" is lonely, socially-inept, mentally-damaged, and has been failed or abandoned by all of the people around him for his entire life. A friend of mine called it "Depression: The Movie". Strangely, I was reminded most of the obscure exploitation shocker "Combat Shock", an almost unbearably depressing look at a mentally-broken Vietnam vet, his miserable wife, and their Agent Orange deformed baby living in extreme poverty. Like that film, Joker is a very grim portrait of a man for whom nothing can go right, to the point that it stretches plausibility. He suffers from mental illness, his elderly mother has mental illness of her own, he loses his social worker to budget cuts, he is jumped by gangs of kids and yuppies, his romantic relationship is a delusion, his coworkers hate him, and he loses his job as a clown for bringing a gun to work. The critics of the film who worried that viewers might emulate the character seemingly missed that he is so far removed from normal behavior it is extremely hard to identify with him. He is isolated even from us.
Critics were also frustrated that the film seems to be "about something"- mental illness, the divide between the rich and everyone else, how the marginal only become visible by violence- while not thinking too deeply on any particular subject. But I think if it had become a disquisition on neoliberalism, violence, or mass media, the film would have betrayed its own logic. I suspect its shallowness reflects, more than anything, that the film was written from the viewpoint of a narcissistic, angry, and unbalanced protagonist. As De Niro famously admonished a crew member who called the character he was playing a real jerk, "he doesn't see himself that way".  I don't think we're meant to fully comprehend this character's mindset; I think we're only meant to watch that mindset play out.
It's also meant to look like a cultural artifact from a very specific era. Like 1969 in Tarantino's film, 1981 was a time of transition in cities, in which the extreme austerity and failed urban renewal of the 70s would be replaced by extreme real estate speculation and wealth accumulation that persists today. The rich and the poor were coming to live in very different physical and ideological worlds. The film captures this with the blithe ignorance of its millionaire character. It doesn't say anything terrible profound on the subject, and I think the film fails when it tries to wink at current events- the mob's clown masks are meant to evoke Guy Fawkes masks, the "Resist" protest signs, etc.- but it's interesting that Parasite, a better-reviewed and frankly more original film, also addresses the disconnect between those at either end of the wealth spectrum. It's also telling that Hollywood still cannot conceive of a populist hero who isn't essentially a maniac.
But is the film commenting on 1981, or is it set entirely in the movie world of 1981? As with Tarantino's film, it's impossible to know. Overall, it's a difficult film to get a bead on. I can't say that I exactly liked the film. But I can't quite shake it.
Next time, we'll plow through the rest of the Best Picture nominees.
And what are YOU watching, reading, playing, pondering, or voting on this weekend?