Pleather and Mace: Harley Quinn and the Joker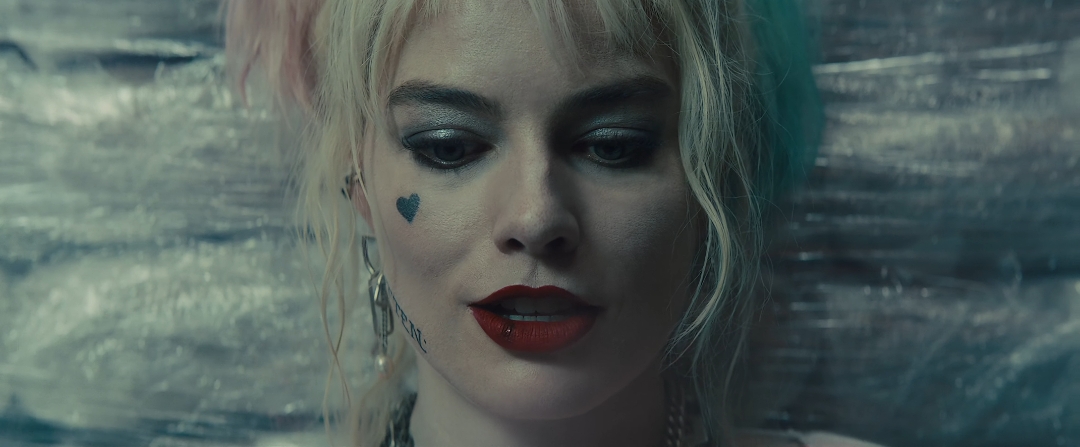 In his recent piece, The Curious Case of Harley Quinn, Alex Parker takes a look at Harley Quinn's mental health and speculates about why it is someone so screwed up could have become such an iconic character. It's a good question – we're living in a world where a woman getting a Christmas present in a Peloton ad is automatically assumed to be an abuse victim, and yet Harley Quinn – who is unquestionably in a dysfunctional, abusive relationship – is so popular there's a Wikihow on how to cosplay as her.
How can it be in a world in which everyone, myself included, seems hell bent on uncovering problematic elements in everyone's fave, that Harley Quinn is still so beloved?
Alex suggests that it's because of Harley's flaws, not despite them; that Harley Quinn is able to be a fan fave despite being a vicious psychopath because we as flawed people relate to her. DC has managed to find a way to have their Harley and beat her too, by making her so mentally unhinged that no one can ever complain that she's problematic. Of COURSE she's problematic, she's crazy. We are able to absolve Harley of her sins and love her anyway because the writers have already pled insanity on her behalf.
Articles psychoanalyzing Harley Quinn and diagnosing her with various mental illnesses like borderline personality disorder and histrionic personality disorder abound. As I read them I couldn't help but notice that there's an underlying circular logic to the way we – even the professional we's – think about Harley Quinn. We assume that Harley is the Joker's girlfriend because she's crazy; after all, she has to be crazy because she's the Joker's girlfriend. Being the Joker's girlfriend is the primary evidence we use to prove Harley's insanity. Because only a crazy person would stay in an abusive relationship, for cripes' sake. What more proof do we need that Harley is not responsible for her own actions? She loves a guy who treats her like crap! Surely anyone capable of escape would flee such a terrible situation – without hesitation, without equivocation, without second thoughts, without regrets.
(Am I the only person who reads those kinds of articles and starts thinking "OMG do I have histrionic personality disorder?" please say no or I will throw a temper tantrum and you'll have to spend the next several hours placating me)
But a lot of women stay in abusive relationships who aren't Harley Quinn. Are they all crazy?
A lot of folks probably assume that they are. Who hasn't looked at a woman getting belittled by a jerk or slapped around by a romantic partner and thought that she'd have to be nuts to stay with a guy who mistreats her? I have a suspicion that people generally see abuse victims as either lunatics or incredibly dumb, because that belief ensures that they, the onlooker, could never find themselves in a similar situation. Surely no bright, rational woman could ever find themselves in an abusive relationship, right?? If somehow they did, they'd immediately break up with the guy because I mean obviously, DUH!
A sane person would run from the Joker far and fast. It's true. Very few sane and rational people would wake up one day and find themselves all hot and heavy with the Joker.
The catch is, most guys aren't the Joker. Most controllers, and even outright physical abusers, are not always or even usually unlivable-with. Most of them are good and loving guys 99% of the time, who maybe "make a mistake" when things are stressful, and most women – just like Harley Quinn – are not going to break up with them until things get really, really bad. 1
I recently wrote about 2018's A Star is Born, which had at its center a dysfunctional romance that was brilliant in its normalcy. Hollywood loves to sell us this bill of goods where women in controlling relationships are Harley Quinn and their love interest is the Joker and the relationship is all very obvious in its screwed-up-ed-ness. He's obviously a villain, she's obviously dumb and crazy, and the rest of us can safely observe from afar and cluck our tongues at how dreadful it all is as we assure ourselves we could never be in that situation. But you absolutely can be in that situation ladies, you may already BE in that situation and you just don't realize it because you're not Harley Quinn and he's not the Joker. You're just two people doing the best you can to navigate your way through a hard world with both of you dragging your baggage along with you, and seriously, what is it like, bricks in there or something? Bowling balls?? A quantum singularity maybe even?
Harley Quinn stayed with the Joker 2 for the same reasons why any woman in a bad situation stays. It wasn't because she's stupid or nuts even though she may also have been stupid and nuts. It wasn't because she has HPD or BPD although either or both may have affected her judgement to some extent. She's there because she wants to be, because she's getting something out of it, and to chalk that up to mental illness simply makes those not in a similar situation feel better, safer, immune, while denying an otherwise strong female character agency.
Harley Quinn stayed with the Joker because she did the math and she decided she was better off with him than without him. That's the reason why women stay with everyday bad guys who aren't Jokers. They feel like they're better off with them than without them.
And that's sad!! Isn't that SAD? Isn't it sad to look at poor Harley, in love with an utter madman, knowing in her heart and mind with every fiber of her being, that even though staying is a sh– option, it's still better than the alternative?? Doesn't that tug your heartstrings more than saying "welp I guess she had borderline personality disorder, bitchez be crazy". Not only does it touch me emotionally, but it also makes me want to know more about the situation. It draws me into Harley's narrative. Crazy people behaving crazily because of a loose screw in their heads is just not that intriguing compared to a person who has drawn a terribly wrong conclusion about reality based on the evidence available to them.
I want to know why it is Harley thinks she's better off with a guy who threw her through a plate glass window than without him. Solving that riddle is so much more interesting to me than diagnosing a made-up person with an alphabet soup illness from the DSM-5. Why does Harley believe that the Joker is her best option for happiness?? What happened to her before that was worse than where she is now? What is it that she gets from their relationship that she thinks she can't get anywhere else? Why is her life so empty without the Joker that being with him is superior to being on her own? Why is she willing to put up with so much rather than take the gamble that she might be better off without him?
This is not a call for Harley Quinn to have some convenient, simplistic backstory in which the villain is unmasked and we realize it was "Daddy Issues" all along. The writers could use the relationship between the Joker and Harley as a jumping off point for investigating the dynamics of bad relationships and the psychology of being mentally and physically abused. The writers could take a look at the messages that Harley has gotten from the world around her that led her to believe that a good woman stays and that loyalty in the face of maltreatment will be eventually rewarded. The writers could even turn the plot on its head and look at their twisted relationship from the Joker's point of view – does he even care about Harley? If he doesn't, why does he tolerate her presence? Is he just using her for sex and occasional henchery? If it's more than that for him, then how does he justify his behavior? Does he think, as so many men think, that she has it coming, that she has to be put in her place and kept there because no goddamn woman crosses the Joker and gets away with it? Or is it maybe even that deep down inside he's afraid he can't live without her so he has to keep her under his thumb?
You may be reading this and thinking I'm asking an awful lot of a comic book. But as I was trying to point out in my recent piece on A Star is Born, sometimes we can see things in fiction that we would not realize are applicable to us if we read some dry description in a book somewhere – if we ever even had occasion to read such a thing. As bad as it was, a hell of a lot more people saw Suicide Squad than ever read a self-help book, just sayin.
Dr. Wind Goodfriend, principle researcher at the Institute for the Prevention of Relationship Violence (and who has herself discussed Harley Quinn at great length in several articles) puts it this way:
We have cognitive biases that protect ourselves. So we may be experiencing these negative dynamics in a relationship and we don't label it, we don't recognize it, we don't see it from the objective perspective. Sometimes seeing it in a fictional character helps us identify, this is what's happening to me and this is not ok.
Seeing human relationships – good, bad, healthy, unhealthy, functional and otherwise via fiction can give us insight into our own relationships. Fiction worms its way into your head and wriggles around in there, triggering connections to form that might not have, had we encountered the behavior in another format. A woman might see herself on screen in Harley Quinn even though she's a serious person who has never dyed her hair or worn a clown suit. A guy might see himself in the Joker even though he never threw his girlfriend through a window. And perhaps most importantly, it allows people who would never recline on a therapist's couch or watch an episode of Dr. Phil a chance to witness what their personal dysfunction might look like from the outside — without hearing a bunch of psychobabble nonsense, without judgement, without anyone demanding that they end a relationship that they're getting something out of.
At the end of the day I think that's why Harley Quinn resonates with so many women. Because we get it. We get what it's like to be in a bad relationship that hurts in a whole lot of ways but we know, we just know, that the alternative would be worse. What we receive is more than we lose. Even though Dear Prudence and Dr. Phil may not get it, we get it. We know why Harley stayed with the Joker for as long as she did, and why she still pines for him even now that she's ended things. It's not "love". Women may whine "but I love him" as they go back again and again, but that's a dodge. It's not love, as much as it is self-interest. We stay because we did the math and we believe we're better off with him than without him. Even when he makes us crazy, even when he encourages us to act in self-destructive ways, even when he drives us to do things we never would have done of our own volition. We believe the price we pay is worth the pain.
Alex was right, Harley Quinn is a flawed and thus relatable character. I just don't think she's that crazy, is all.
---
One of my guilty pleasures is reading Dear Prudence on Slate Magazine, and I'm often surprised by how often Prudence's first response when faced with male misbehavior (even fairly minor offenses) is "Dump him!" Breaking up seems in many minds the first line of defense when faced with relationship problems rather than the last possible option. Personally, I find "Dump him!" pretty useless advice to the many, many women who are not going to split from their male partner under any but the most extreme circumstances.
As most of you Harley Quinn fans already know, in the comics, Harley has struck out on her own and found success outside of Joker's orbit over the decade or so, and a new love interest in Poison Ivy, but I think most would agree Joker still has far too much hold over Harley even if they aren't together-together at present. Plus, the Harley-Joker relationship still is very meaningful for fans and was of course a major plot point in 2016's Suicide Squad. These star-crossed lovers aren't going away any time soon.