Painting the Barn: Never Trump, The Lincoln Project, and Ignoring Obvious Answers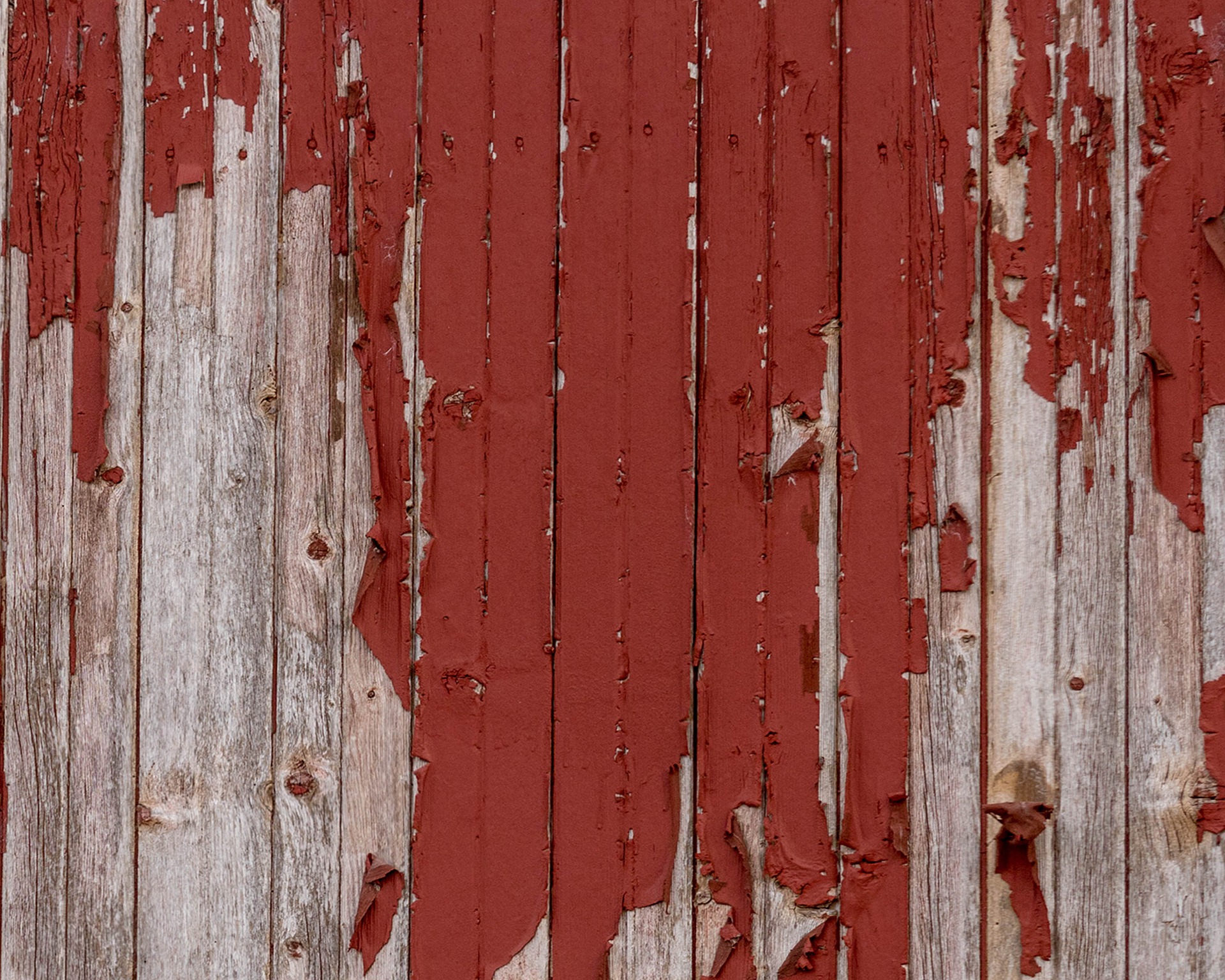 It was during a constitutional law class in college 30 years ago, where the professor posed a question. There were two court cases 30 years apart involving the Ku Klux Klan and the NAACP. In one case, the court ruled in favor of the NAACP in protecting their membership lists from the state. Thirty years earlier, the Klan faced a similar case and were forced to reveal their membership lists. The professor asked the class, why did two similar cases come to different conclusions?
The class came up with many reasons why and each time the professor shot them down. This went on for about half-hour. He finally says to the class that the reason for the different rules was because the NAACP was good and the Klan was bad.
That was it. There was no special tactic that provided the answer; it was simply one organization was a benefit to society, and the other was not.
What I learned from that experience is how the most obvious answer is the truly right answer and how much we try to ignore the answer that is sitting right in front of us.
I've been thinking about that when it comes to Republican legislators in Congress in the age of Trump. Other NeverTrumpers and those on the left wonder why Republicans don't stand up to Trump. I've talked about this before, but I keep talking about it because it seems like people don't want to see the answer that is right in front of them: if you want more confident lawmakers, you have to give people some incentive to do so. All politicians are self-interested. This is neither good nor bad; it just is. They have to think about the short-term ramifications of their actions.
The answer that is front of the faces of detractors is this: if you want to have Republicans stand up to the President, you have to give them incentives to do so. You have to play politics to get some higher ideals done.
Time and time again, I hear Never Trumpers and liberals talk about how Republicans in Congress must put country before party. They must be impartial. They must "do their job." They are called upon to live up to these high ideals forgetting what these people are and how they act. These are politicians, and by nature, they have to think of self-interest. As Steven Taylor notes, GOP Senators have to be mindful of what their actions might bring:
Any GOP Senator who wants to be reelected knows that they will have to first be re-nominated by a pro-Trump, anti-impeachment primary electorate. They then likely will be in a position to go on to safely be re-elected since they come from a state that leans Republican.Further, their position on this topic will affect fundraising or even post-Senate jobs if they are planning on exiting in the near term. Consider: jobs in right wing media, in lobbying, in pro-Trump business circles could all be influenced by their behavior in office, and vote, on the impeachment question.Never underestimate self-interest, nor the degree to which self-interest can be rationalized by a given individual as the morally correct thing to do.
These are the stakes that Republicans in the House and Senate are dealing with. On the one hand, they have to court moderates and independents in the general election. Before they do that, they have to win their primaries which at this point is made up mostly of Trump-loving MAGA supporters.
We all want Senators and Representatives to be like Margaret Chase Smith, the Senator from Maine that stood up to Joe McCarthy. As much as Smith is an inspiration to me, we know that she didn't do it all by herself. Some Senators supported her, allowing her to be able to take this risk.
I'm not saying any of this to excuse Republican Representatives and Senators. Indeed, their kowtowing to Trump will have consequences to them, to the Republican Party and the nation. But you have to understand the context these lawmakers are working in. This means you can't just expect them to do the right thing. Instead, people have to engage GOP lawmakers and state our case. It's easy to write something denouncing a lawmaker for covering for Trump. It's something else to work the system to persuade or if that doesn't work, using the party system to take them out of power.
There are several things here that might seem disconnected and even counter to each other and yet make sense together. Yes, I believe the lawmakers in Congress are cowards. They very seldom stick their necks out. But I also believe you can't blame them for being scared to do what will be a suicide mission to any future prospects. I also believe that in order for GOP lawmakers to step up, they need people you and me to say that we have their backs when they face opposition. No one save Justin Amash is going to put everything on the line without at least having some support somewhere.
Writing in the New York Times in December 2019, Hahrie Han believes some of the more popular ways of getting involved like going to marches or raising money doesn't make the wanted change. What did make change happen were leaders that were more strategic in reaching their goals:
These groups had leaders who were strategists. They acted like generals, corporate executives or football coaches navigating complex and uncertain environments to win. These leaders built organizations designed to strengthen relationships with and among members. At the center of the organizations were people with real-world problems that the leaders were committed to solving, instead of meeting donors' arbitrary "metrics for success."These strategists knew that people were the source of their power. So at house parties, church meetings or membership assemblies, leaders made space for members to develop the skills they needed to take risks, develop political strategies, work with others, hold their peers and people in power accountable, build coalitions and, through all of this, put their hands on the levers of change. None of this can be done by sitting behind a computer or with a couple of one-off rallies.
Han shares two examples in Ohio and Arizona of how this strategic and empowering approach were able to accomplish their goals. Han concludes her essay by telling us "democracy is a muscle."
If Democracy is a muscle, it means that you, the guy that send tweets about how upset you are about Senator So and So is kowtowing to Trump has a responsibility to contact those leaders and demand they do the right thing. And if they do the right thing, they are willing to back them up in supporting them as they lose support elsewhere.
The other option is to burn the house down basically. This is how some currently deal with Republican legislators, especially through efforts like the Lincoln Project. But that endeavor will be ineffective in the long run. It's reactive instead of proactive. It's not strategic, but more of a sense of fruitless anger instead of anger that is productive.
I don't doubt these people in the Lincoln Project are angry. I am angry. I am frustrated that some of the people I used to look up to have decided to throw in their lot with someone who is a bully and a liar. But you have to play the game right. What the Lincoln Project is doing is basically working for the Democrats, going after wavering lawmakers and voting them out during the general election. Yes, we should put country before party, but that doesn't mean you abandon your principles altogether. I'm not against voting for Democrats (which I have done). But it seems that the goal of the Lincoln Project is to burn it all down instead of being strategic. In some ways it resembles what Trump has done. He bulldozed the GOP and now bulldozes our system of government. Those of us on the center-right who oppose Trump shouldn't do the same.
If they are interested in restoring the GOP, then they need a better plan. Of course, if all they want to do is punish the party, then I guess keep on doing what you are doing.
What would happen if instead of hectoring GOP lawmakers into doing the right thing, you tried another approach? Right now, there needs to be 4 Republican Senators to side with the Democrats in allowing witnesses to appear during the Senate trial. What if the organization empowered people to contact their lawmakers and persuade them to vote in favor of allowing witnesses?
The problem right now is that dissidents in the GOP aren't willing to play politics. Because at the end of the day that's what is needed to achieve those righteous ends. It means doing some politicking, give and take, carrot and stick. This isn't about being nice, but about engagement. Support them when they stand up for the constitution. Slam them when they choose to support Trump. It isn't the stuff of Mr. Smith Goes to Washington, but it can work. In fact, this is the only way things will change.
But to do that means you have to be willing to engage politicians who are self-interested instead of hectoring them in fundraising emails. You have to play politics in order to get things done. But as I said a decade ago, dissident Republicans are not really organized and it feels like they will never will be.
There is an old saying that to paint the barn, you have to paint the barn. For those of us disapointed in GOP leaders, the answer is staring us in the face. We want our Republican leaders to be courageous. For that to happen, we need to have the courage to change the party.