Confessions of a Manic Pixie Dream Girl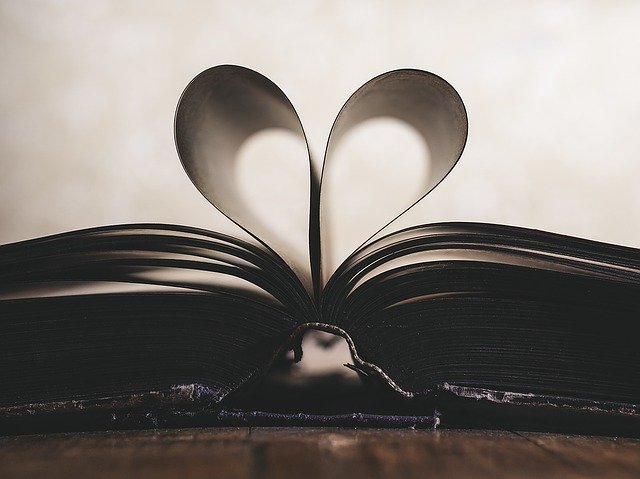 Since Valentine's Day is looming on the horizon yet again, I decided to reread several of my fave romance novels just like I did last year. But this time, I'm reading literary books rather than trashy ones to prove the point that romance can be written about in a literary way. That means you lucky people get to hear even more of my innermost thoughts on the subjects of love and romance, only classier.
Last year, the first book I wrote about was Twilight. You may recall that I believe Twilight to be the best example available of what romance novels are all about because the Twilight books hinge on the premise that an utterly unremarkable woman might be seen as remarkable, special, irreplaceable by the man who loves her.
You also may recall that furthermore I wrote about the concept of Mary Sue stating that women write Mary Sue characters because we have it drummed into our heads that we have to be the best of the best of the best, sir, at everything to earn anyone's love. Twilight's Bella Swan, in all her averageness, while fun to read about, is not what women feel they need to bring to the table to get love. So it's no wonder our ideal character, Mary Sue, is awesome at everything without much effort at all.
Some of these essays are getting to be like intricate Russian nesting dolls, aren't they?
Anyhoo, in the comments section of the Mary Sue piece someone brought up the concept of the Manic Pixie Dream Girl as a romantic ideal for men. I quibbled with this notion, because I see the MPDG (as it's been historically envisioned by writers, that is) as meant to appeal to women and I am here today to prove that to you.
That was a lot of explanation to get to the actual essay, wasn't it? But we're here finally, yay. Leave your seat backs and tray tables in the upright and locked position, wouldya?
What is a Manic Pixie Dream Girl, you may ask? Well, it's a character trope in which a wacky and winsome disaster of a woman turns the life of a guy who is generally stuffy or uptight or repressed or depressed or oppressed by some bitchy highly-successful career woman who needs to be taken down a few pegs by having her boyfriend stolen right out from under her by a girl who can't balance her checkbook and smells like Hubba Bubba Bubble gum, upside down and inside out, beating him about the face and neck with quirk till he realizes he's in love with her.
People act as if this is a new thing, but the Manic Pixie Dream Girl is an old trope. Clara Bow, the "It Girl" of the 1920's, has been deemed a MPDG. You can find Katharine Hepburn playing a MPDG in Bringing Up Baby and Shirley MacClaine playing one in The Apartment. You can see Barbra Streisand run her MPDG game in What's Up Doc and Diane Keaton quirkily exclaiming "La-Di-Dah" in Annie Hall. You can see Audrey Hepburn in just about any movie she's ever been in. You can even make a case for Juliet Capulet being a Manic Pixie Dream Girl. Contrary to popular belief, MPDG did not originate in the 2000's spurting from the bowels, or some part of him anyway, of Cameron Crowe, the writer most notorious for producing them.
Some of the greatest characters in all of 20th century fiction are Manic Pixie Dream Girls.
This is not to say that MPDG is always or even usually done well. The absolute worst movie I have ever seen in my life, a movie so enragingly bad it caused me to get an account with both RogerEbert.com and Rotten Tomatoes for the sole purpose of giving it a negative review, was a movie called Are You Here and it featured the most Manically Pixieish Dream Girl in human history. This free spirited minx has sex with Zach Galifanakas for the sole purpose of cheering him up after his father's death despite the inconvenient fact she was his stepmother, and then later hooks up with Owen Wilson cause he was kinda down in the dumps too. Do not watch this movie. Even though it was made by the Mad Men guy, do not watch this movie. To quote myself from the scathing review I left on Roger Ebert's site 3 years ago, "It is among the most sexist movies I have ever seen and should be deconstructed in Women's Studies classes from now till the end of time."
Trust me, I am very well aware that the badly done MPDG exists and she's freaking terrible. A LOT of MPDG-themed entertainment is trite and lousy and reduces women to 3D embodiments of male fantasy, but like with so many other things, bad execution, even when ubiquitous, does not equate to an idea that is flawed on the face of it.
The reason I am such an expert in ManicPixieDreamGirlism is because I am, in fact, a Manic Pixie Dream Girl. I know that I am, and I knew it for the first time when I saw myself in the character of Leora in Sinclair Lewis" Arrowsmith who is such a lovable disaster that she forgets to take her medicine while her husband was away meanly cheating on her with a much more serious person and succumbs to the plague as a result, even though the term "Manic Pixie Dream Girl" hadn't even been invented yet. If my husband wouldn't have snatched me up immediately upon my emerging from the sparkly polka-dotted egg from whence all MPDG are born, quickly locking me away to protect the world from my adorable shenanigans, I would have left a long line of cheered-up men with their ties askew frantically cleaning their glasses and clearing their throats, wondering what just hit them, in my wake.
Holy Magenta Hair, Batman, the legends are true! Manic Pixie Dream Girls are REAL. The character of Annie Hall played so convincingly by Diane Keaton was actually based on Diane Keaton. I think it's pretty safe to assume that IRL, Goldie Hawn and Meg Ryan and Zoe Deschanel have some MPDG qualities emanating from them naturally like toadstools release spores just as I do. And even though mostly male authors have misused and abused our spazzy beloved girl for their own purposes, doesn't make her any less real as a result. Like many fictional tropes, the MPDG has a pretty massive grain of truth at her core; if she didn't, she wouldn't be a good character.
Just like with the terrible saga of Mira Sue, the Manic Pixie Dream Girl trope has taken on a life of its own, growing exponentially not unlike the Blob That Ate Cleveland. The denizens of the Internet have taken an interesting observation about a particular type of female character that is based in real archetypes of human behavior and misapplied it everywhere, so much so that the originator of the term has disavowed it. MPDG has devolved to such an extent that any female character who is anything other than completely anodyne is almost immediately deemed either a Mary Sue or a MDPG by someone, thereby dismissing countless interesting female characters as being nothing more than fictional embodiments of somebody's wish fulfillment when they're really representing highly accomplished and/or offbeat women who actually exist IRL.
Cutting out any trait with the faintest whiff of Mary Sue or Manic Pixie Dream Girl yields a character with all the dynamism of Bella Swan. No accomplishments, no personality, nothing to recommend her, she's just SPECIAL for no apparent reason. Writers are so scared to make a Mary Sue or a MPDG they make a blank-faced, empty-brained nobody instead and let her be the star of the show. Her sole reason to exist is to receive the love of a guy, or maybe to beat them up in more #feminist-friendly fare.
Is that really any better than Manic Pixie Dream Girl?
Really?
The thing with Manic Pixie Dream Girls starting about 2000 on, versus the old school Hepburnian MPDGs, have not to do with a quirky and adorable female character that changes a man's life for the better (which happens), but a quirky and adorable female character that changes a man's life for the better while asking nothing in return (impossible outside of the Penthouse Forum). Maybe the problem is NOT Manic Pixie Dream Girl in and of herself, maybe the problem is viewing women as accessories to men, as a vector for men to have the life experiences they seem so damn convinced they deserve, as consumable resources who add joy to men's lives without ever asking for, let alone getting, anything in return.
Because really, isn't that the fundamental noxiousness of the MPDG trope?? She is the glittery nymph who exudes her lovely self into a guy's life like a spritz of Febreeze to freshen everything up and then fades away again carrying off the staleness and ennui, leaving only happy memories and a lingering scent of lavender and eucalyptus behind. She has no needs, makes no demands, never asks for a thing because she wants nothing, she only gives and gives of herself and then leaves when the guy doesn't need her any more.
It's like Charlie Sheen once famously said about prostitutes, "I'm not paying women for sex, I'm paying them to leave after it's done". Writing a female character as a CameronCrowian MPDG is in essence creating a prostitute-slash-life coach who works for free so our hero doesn't have to feel bad about himself in the morning. It's all about the male side of the equation. And that's why it's a big fat sexist pig male wish-fulfillment fantasy to create a female character that way – not because she's charming and weird and turns someone's life upsidedown and inside out, because women are those things and do those things regularly. It is because the 2000's-plus version of the Manic Pixie Dream Girl is all about the men and what the women can do to service them.
But relationships are a two-way street, not a cul-de-sac.
Relationships are this peculiar state of affairs in which sometimes one is the need-er and other times one is the need-ee. At times, in any healthy normal non-fictional relationship, the woman is the need-ee and the man is obligated to meet those needs. And you know, as I write that, I suspect that's the appeal of the 2000's iteration of the Manic Pixie Dream Girl. She's a girl that makes all a man's dreams come true and she doesn't expect a house, some kids, for you to have a job, for you to do anything at all other than be happy. Once you are, she'll leave and you can play Overwatch and go on Tinder still and leave half-drunk Mountain Dews and sacks of stale Flamin Hot Cheetos laying open everywhere and even eat out of them occasionally and no one will ever complain about it. And maybe you'll think about her when you jack off now and then. MPDG are like the gift that keeps on giving!!
The Manic Pixie Dream Girl, 2000's edition are basically a way for men to imagine having the best of a woman without having to do any work whatsoever – not to win her (since she chases you), not to keep her (since she was never gonna hang around anyway) and not to make her happy in the future (because she's only a beautiful memory, my man). The relationship never gets all same old, same old, because it ends, thereby crystallizing the entire shebang at the moment of sheerest perfection, which is right at the very start before she finds out what a lazy goddamn dick you actually are. The hard stuff, the boring stuff, the compromises and disappointments that are sure to come, never happen; they never have time to happen because it's over practically before it begins.
And that brings me to The Accidental Tourist.
The Accidental Tourist is, in my opinion, one of the most romantic books ever, and it's also literature which means I can like it without having to get all embarrassed about it. It's the story of Macon Leary, who is this uptight stuffed shirt New Englander who writes travel books for people who hate to travel because they're also uptight stuffed shirts like he is. His son is sadly murdered, he sinks into depression, and as a result his marriage falls apart. Against his better judgement and his own will, he ends up in a relationship with a MPDG by the name of Muriel Pritchett, single mother, dog trainer, and general disaster in heels.
Now, The Accidental Tourist and the movie based upon it were made prior to 2000, so Muriel is not a MPDG in the simplified and trite sense of the word we've all come to know and hate. But she's definitely a woman who comes flinging into a man's life out of nowhere (well, actually a different socioeconomic strata, which is nowhere to people like Macon Leary) with an entirely different world view and set of aesthetics than Macon, has a lot of quirks – some of which are not terribly endearing, some of which the staid Macon finds bordering on repellent – and turns his life upside down and inside out in ways that help to snap him out of his despair and get him functioning again.
Muriel Pritchett IS a Manic Pixie Dream Girl. Fight me.
But here is what makes The Accidental Tourist different from a Cameron Crowe movie – Muriel makes demands of Macon. She has expectations. She has needs some of which Macon is willing, even eager to provide, such as helping care for Muriel's sickly son and contributing financially to their survival. But Muriel also has other needs, inconvenient needs, needs which Macon is reluctant or downright unable to meet – for affection, for commitment, for respect, for Macon to treat her like a person rather than an intermission in his normal life. Muriel Pritchett has needs that make Macon Leary very, very uncomfortable.
Something that makes The Accidental Tourist one of my favorite love-ish-type stories ever – because it's really not a love story the way most people imagine a love story to be – is that I can relate to Muriel so thoroughly. (Interestingly, I also relate to Macon's ex-wife Sarah. There are no one-dimensional unsympathetic bad gals in The Accidental Tourist.) When I read about Muriel – her open, even at times overly forward demeanor, her wacky and original personal style based primarily around whatever clothes she can get her hands on, the ambitious way she marches out into the world despite having no marketable skills either professionally or romantically and by necessity makes things happen for herself, both professionally and romantically, the amount of noise she makes in a world telling women to shut up and know their place, and above all else that she's a poor person who says (rather loudly) to rich people, "No, I matter, and you are not any better than me" – those are all qualities I see and and even sometimes kind of like in myself.
Muriel Pritchett is both a Manic Pixie Dream Girl and a fully actualized female character, and it seems a shame for modern writers to be so terrified of the MPDG label that they might unintentionally avoid writing a colorful, interesting character like Muriel for fear of getting pasted with the MPDG label.
At the start of this essay I mentioned that I thought Manic Pixie Dream Girl was a trope meant to appeal to women, and here's why. It's because while women read Twilight because they want to believe that a guy could love a gal even though she has no redeeming qualities whatsoever like Bella Swan, how much more satisfying might it be to believe that a guy could love you because you DO have redeeming qualities, because you're amazing and unique and remarkable, because you came into his world and changed his life for the better? Not because you're perfect and precious and buxom and scantily-clad and well-behaved, but you're charming and weird and quirky and totally awesome and beautifully flawed just like that chick Muriel Pritchett over there.
It's time for Manic Pixie Dream Girl to be used for good instead of evil again. She's real, she's spectacular, and just because some men tried to take her away from us, ladies, doesn't mean they get to keep her. She belongs to us.
And read The Accidental Tourist, it's really good.
---
If you want to read my attempt to write a character who is neither Mary Sue nor Manic Pixie Dream Girl while I flirt shamelessly with elements of both, please check out my (long) short story Supernatural: Manic Pixie God Girl (trigger warning: fan fic)