Sunday Morning! "They Will Drown in Their Mothers' Tears"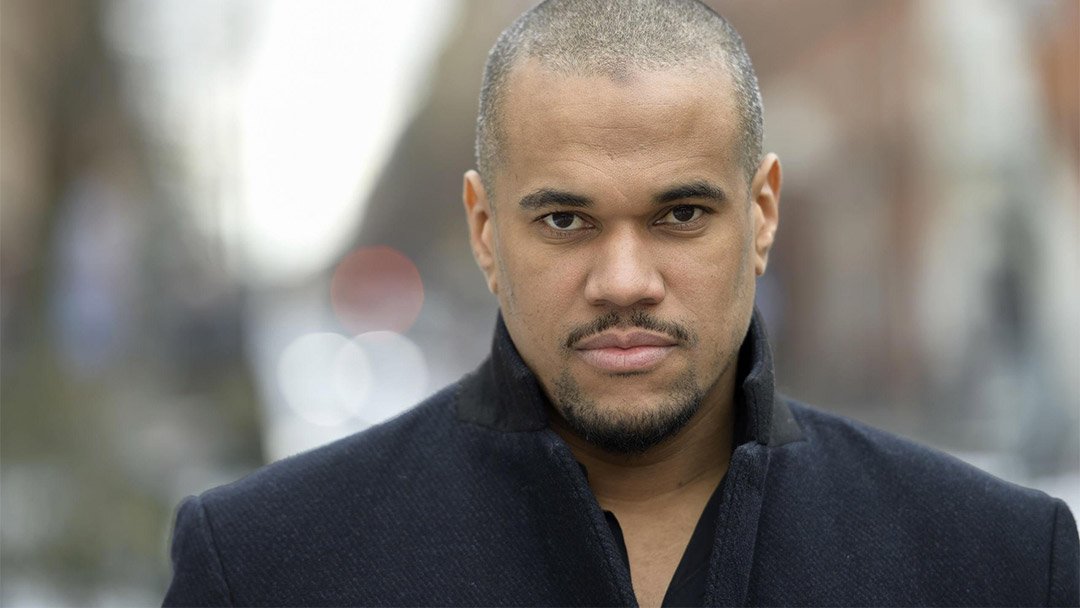 My favorite book from last year was Tanya Tagaq's incomparable debut novel Split Tooth, which is an adjective I use confessionally: I haven't been able to describe the book to anyone, much less compare it to anything else; it is a powerful mix of memoir, mythos, surrealism, pain, and social description, but that's about as much as I can say. You need to read it. Trust me.
Friends have offered their favorite novels of the year and I've been playing catch up; the Tower of Biblio growing ever higher as books fill every available space in my tiny room. My friend Janet recommended the novel They Will Drown in Their Mothers' Tears, a work of speculative fiction by Johannes Anyuru that was published in Sweden in 2017 and released in Saskia Vogel's translation in 2019. Film rights have already been acquired; the inside cover informs us, in case we wondered.
I have pushed myself to read more sci-fi and speculative fiction this last year, although damned if I could tell the difference between the two. It seems as if it would be impossible to describe the world in which we live now without some recourse to the strange, the unreal, or the not-yet-real. They Will Drown in their Mothers' Tears terrifies in its very plausible vision of a grim social reality that could well seem mild in ten year's time. Stranger things have happened, and no doubt will happen.
The novel begins with a terrorist attack on a comic store book signing appearance by an artist who has "desecrated" Islam in cartoons. So, from the start, Anyuru's fictional world is uncomfortably close to the real one: Gothenburg, Sweden, instead of Paris; an aloof and somewhat glib cartoonist, instead of the staff of Charlie Hebdo; but otherwise all-too-familiar. And then something unexpected happens: the young woman of the group, wearing an explosive vest and broadcasting the scene via cellphone, has the uncanny feeling that she's watched all of this before and that "everything is all wrong". Instead of following through with it, she thwarts the attack and winds up in "Tundra, a criminal psychiatric clinic" for her deeds.
After two years locked up, she reaches out to a poet and writer to help tell her story: she's not the Belgian girl whose passport she holds; instead, she is a Swedish Muslim from an alternative timeline fifteen years hence, somehow now occupying the attacker's body. In her world, the attacks were horrifyingly successful, triggering a wave of repressive xenophobia. Muslims (as well as Jews, in a shrewd detail) were made to sign Citizenship Statements; those who didn't sign were sent to a squalid ghetto called The Rabbit Yard. Roving gangs of thugs calling themselves "Conquering Hearts" regularly harassed and assaulted the girl and her best friend. Her family eventually wound up in the camp, her mother's suicide was possibly a murder, and the repressive measures enacted by the "real" Swedes gradually slide into the bleak territory of genocide. Of course, the girl has seen the video of the bloody Comic Book Store attack: in her world, it plays on digital screens mounted on public buildings and the sides of buses, constantly.
The writer is, understandably, unconvinced by this. And yet, as he reads the account she has written, something about her story begins to seem plausible. This, too, is where the book is most powerful: the record of a teenage girl, with all of the requisite pains of friendship, crushes, pop star obsessions, and insecurities, slowly overshadowed by an identity- Swedishness- that is forever sliding out of reach, like Tantalus's water, and all-important for that. There's something frighteningly plausible about the details Anyuru layers on, like the jokes about Muslims that are so ubiquitous the girl assumes we know the punchline. We've all had that thought about the xenophobia that seems to have gradually seeped into our atmosphere, like smoke slowly drifting up from a fire below deck: all it would take would be one more big terrorist attack and even the most liberal democracies could suspend civil liberties.
Or would it? The book raises the question that the girl might just be making a false assumption that the authoritarian xenophobia of her alternate future was the inevitable result of terrorism. Does this just minimize the responsibility of the "real Swedes"? Even more chillingly, Anyuru suggests that, perhaps, there's an internal logic to history and her having thwarted the attack won't change the outcome at all. Already, by the novel's end, a film has been released in which the attackers caused all of the carnage she had prevented. Perhaps, the camps have always been there, in the space of possibility. Perhaps they always will be.
There are some weak points in the book, although they weren't a problem for this reader. The poet who narrates half of the story never quite comes alive, in spite of his very poignant twist ending. It's never fully clear what drove these young Muslims to radical violence; although we know the girl in the "terrorist" timeline was kept in a black site and tortured, we never quite know what her radical husband and accomplice feel or believe. I do think this is intentional: Anyuru resists the lure of a plausible explanation for murderous violence, which is ultimately inexplicable.
He also avoids any clear explanations of just how these alternate timelines overlapped and metempsychosis or time travel took place. There is a suggestion that secret experiments in the black site might have tapped into parallel worlds, but luckily this is left hanging. There is also the possibility that the girl is schizophrenic, or this is all a coping mechanism. Anyuru writes:
"In her seminal work A Cyborg Manifesto, Donna Haraway wrote about science fiction- to which the girl's delusions perhaps should be counted- and how it was a 'negotiation of reality.' Remembering the pictures from al-Mima, I wondered if the girl's writing wasn't doing exactly what Haraway was talking about: finding a way of negotiating with the world that had hurt her so terribly."
This passage was the only one in the novel that seemed a wrong note to me. Haraway is one of those names that academics drop in the same way that certain insecure men let you know that they recently bought a Mercedes; here, Anyuru's reference seems to say "sure, this is science fiction, but Serious People are allowed to take it seriously."
The novel doesn't need to drop names. Its spare and poetic prose, deep characterizations, and stark look at violence and dehumanization are sufficient for it to be remembered long after it's read.