Republican Party of Fear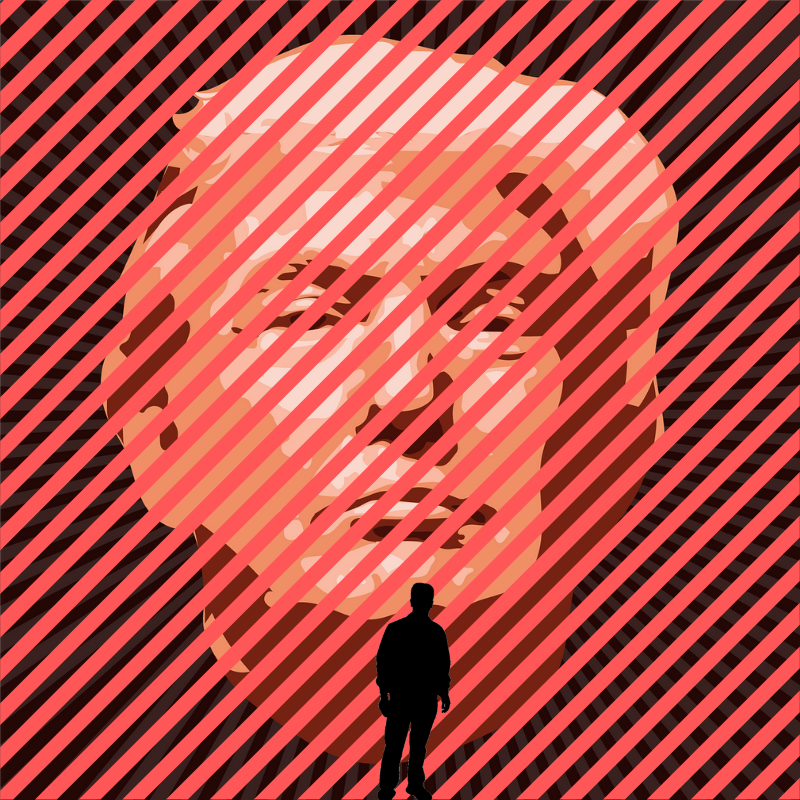 Why have Republicans in Washington not stood up against Trump? Why is it that so many legislators who don't like the president and say so in private, can't do that in public?
Politico writer Tim Alberta wrote in November 2019 about how one Florida congressman explains the Republican Party under Trump.
Francis Rooney is your typical Republican legislator. He was elected in 2016 and was someone who focused on policy. Like many GOP congressmen, Rooney complained about Trump. None of that was new. That is par for the course for many Republicans on the Hill. When the Ukraine scandal hit, Rooney complained like everyone else.
But it didn't stop there.
Anyone who was paying attention could see that Rooney was getting more and more animated about Trump's improprieties. Alberta notes that Rooney was frustrated at the wrongdoing reported in the Mueller report and how the Trump family was enriching themselves off the their association to the president. The withholding of military aid to Ukraine sent Rooney over the top. He was using the "I" word: impeachment. Alberta writes:
Initially in one-on-one conversations, and then in larger group settings, Rooney cautioned his colleagues that there could be no turning a blind eye to the fact pattern emerging from Trump's relationship with Ukraine. It seemed possible, if not probable, that congressionally approved military aid to the embattled country — long a cause dear to Democrats and Republicans alike — had been held up contingent on investigations into Trump's domestic political rivals. The question, Rooney told his friends, was not whether there was clear evidence of wrongdoing, but whether the president himself was culpable — and if so, whether congressional Republicans were going to cover for him.
His talk about impeachment was getting heard- by all the wrong people. Rooney was being watched by Trump's loyalists on the Hill. Republican leaders in the House were watching Rooney through other lawmakers. Word finally reaches the President who was not pleased.
Alberta notes the leadership decided to run a "whisper campaign" to paint Rooney as less than loyal to the president. After making some public comments that said the president might have broken the law, a tidal wave of anger was unleashed at Rooney. Alberta continues:
"The blowback from the people in Southwest Florida was something. I mean, I had people down here in the local Republican leadership mad at me, yelling at me, telling me nothing should happen to make me waver in my support of Donald Trump. Nothing," he recalls in an interview. "Now, I'm pretty immune to pressure. I've got a great company, a great family, I've done some wonderful things in my life. So, the fact that I got criticized by some local Republican officials doesn't bother me one bit. But still … "

Rooney's voice trails off. The intensity of that criticism — and the threats on his career, made implicit and explicit by Florida Republicans in the hours after his CNN appearance — left him with an inescapable conclusion: There would be no coming back to Congress. He had mulled retirement in the months prior, but now the decision was being made for him. The very next day, appearing on Fox News, Rooney announced he would not seek reelection in 2020.
Rooney's ordeal sent a message strong and clear to any other lawmaker who dared to say anything about Trump and impeachment: they would no longer have a home in the Republican Party.
It's been disappointing to watch legislator after legislator just keep their mouth shut out of fear. When Republican Representative Will Hurd began to speak during the Intelligence Committee Impeachment hearings, there was hope he would stand up and speak the truth, that what the President had done deserved impeachment. Hurd is a moderate who represents one of the few districts that voted for him and also Hillary Clinton, so he was someone who knew how to reach across party lines.
He talks about the president's actions and he expresses disgust at what the president did. I kept hoping that he would go all the way and say that the president must be impeached. But Hurd got up to the edge and then pulled back. He said what Trump did was bad, but not impeachable.
Now, Hurd knows that what Trump did was impeachable. He isn't stupid. He probably doesn't think highly of the president. He isn't up for re-election. So why can't he say something as simple as saying the president did something that was impeachable?
All you have to do is read the Tim Alberta story I highlighted from above to tell you why. The Trumpified GOP is not a place where one can think for themselves. Trump demands loyalty and these days, the Republican leadership in the house operates like East German Stasi. You must watch what you say, because someone, somewhere is watching.
Trump wants no criticism at all. When Michigan Representative Justin Amash thought there was enough to impeach the President in the aftermath of the Mueller Report, he was basically driven from the GOP.
This fear made a number of GOP legislators decide to keep their heads down and not make waves, hoping they would be safe. If they just focus on whatever bills need to be passed, they can get out of this alive.
The problem with this is that at some point, events will conspire to make a choice: follow Trump or be banished. As poet Audre Lorde said, "Your silence will not protect you."
Bullies draw their power from fear. They don't like to be questioned or challenged, so they scare people into doing what they want. They strike fear by demonstrating what happens to people who challenge them. The goal is to subjugate people into compliance. This is what is happening to Republican legislators on Capitol Hill. If any legislator is even thinking of saying something bad about Trump, they will face the consequences.
What is happening here is something that you might find in authoritarian regimes. Martin Longman wrote in the Washington Monthly in 2017 about how people can be beaten to submission by using an example from the Nazi regime:
Adolf Eichmann organized a meeting on the behalf of Reinhard Heydrich that included representatives from various ministries and branches of the military and police. The major decisions had already been made at the highest level, but there was some pretense of debate about what to do with the Jewish population in the occupied areas of the Third Reich.

Heydrich knew that there would be opposition to what he was going to propose so he walked them slowly up to the real news. He didn't just come out and say that they had built gas chambers and crematoriums. He walked them through all the logistical problems with trying to feed and house so many Jewish prisoners. He explained why their suggestions were impractical for one reason or another. And only after he'd gotten a lot of input and dismissed a lot of ideas did he and Eichmann spring the big news that there would be a highly mechanized program of complete annihilation.

In the movie, probably more than half of the participants were untroubled by this, although they were at least a bit surprised. But others who would have clearly objected in strong moral language at the beginning of the meeting had been beaten down by the time the announcement was made. Overall, what won the day is that no one present was willing to argue that any Jews should be allowed to live in a future Reich. They all agreed that they must be removed, only differing on the timeline and whether it could be done in the near term without undermining the war effort. It didn't hurt that Heydrich was considered powerful and dangerous enough that no one wanted to cross him.

In the end, there was a consensus built that there would be a Final Solution, or a Holocaust.
I don't use this to say that Trump is Hitler. Former Russian chess player and political activist Garry Kasparov says that authoritarian regimes throw so much information at people that they can feel powerless in determining what is truth. "The point of modern propaganda isn't only to misinform or push an agenda. It is to exhaust your critical thinking, to annihilate truth." That is how Eichmann was able to get the German military leaders to accept the horror of the Final Solution. Many Republican legislators are worn down by the daily bombardment of acts by Trump that at some point they give in.
For someone like myself, it has been disheartening to see one legislator after another have to bow to this man who has no honor. But, it is understandable; the results of standing up to Trump can mean not simply losing your seat, but it might mean losing any hope of running for anything ever again. It might also mean not getting a job at a think tank or other agency. To stand up to Trump means you could see yourself be blacklisted from the party. I'm always a bit bothered by those who say speaking up will only cost them their seat and nothing more. Speaking up is dangerous and costly. It doesn't excuse the Will Hurds of the world, but you do need to understand there is a big risk in confronting Trump with very little in the way of upsides.
To be quite honest, I don't know if I could stand up to Trump if I was a Congressman. I don't know if I could deal with losing any future prospects in politics. I wonder if I could stand the repetitive barrage of verbal garbage thrown at me or if I would just give in. You have to be brave in order to face what you know is coming for you.
So, I get why the Will Hurds of the world are scared because I would be too.
But even though I don't know if I could do it, even though I know Will Hurd can't do it, the times still demand for lawmakers to stand up and call a spade a spade. The times don't give a damn if you are afraid.
What the president did in holding up needed aid to Ukraine was to subvert American foreign policy in order to support his own interests. He created a shadow foreign policy team to go around the normal channels all so he could damage a potential rival in the 2020 election. He is trying to manipulate the outcome of the 2020 election before any vote is cast.
If we can't hold the president accountable on this matter, he will do something even grander. If we can't stop him from getting a second term, he will do whatever he wants. There is no bottom to his wants, and he will do whatever he can do to ensure he stays in power. His comment about shooting someone on Fifth Avenue in New York is not a joke.
If Representatives and Senators allow themselves to spout lies like saying Ukraine was the one behind election shenanigans in 2016, lies they know aren't true, they aren't victims; they are now complicit. That means people like Elise Stefanik, a relative moderate who decided to go full MAGA, can't say they had to do this to stay alive. Yes, it is hard to stand up to the prevailing winds, and yes speaking out places one's entire political future at risk, and yes, it might mean the loss of friends, this is something that has to be done for one reason: democracy is at stake. To make excuses, no matter how understandable or just follow along will not protect you when there is a reckoning- and there will be a reckoning at some point. It won't be today or tomorrow, but they will be held accountable for how they did or didn't uphold the constitution.
So to the Francis Rooneys, Will Hurds and even Elise Stefaniks of the world, I know that challenging Trump and his enablers is scary and difficult. I get it. I really do. But if you hang back, keep your head down or join in you need to know this: you will be an accomplice to the crimes of President Trump. Your fear will not protect you.